Year 3
| | |
| --- | --- |
| Indoor PE (Dance) | Outdoor PE |
| Wednesday | Friday |
Year 3 will need to wear their PE Kit to school each Friday for outdoor P.E. Girls are asked to wear shorts under their skirt/dress each Wednesday for Yoga.
Communications
Spring Term 2022 Learning
Year 3 have completed another exciting term of learning! Having studied stories by Dick King Smith and investigated the plants and animals of the different layers of the Amazon rainforest, we wrote our own Omnibombulator style story that was set there.
In geography we learnt about the different biomes of the world and decided which one would be the easiest to live in. At the same time, we carried out lots of experiments in science to help us understand what healthy plants need to grow and investigated how their seeds are dispersed. We have enjoyed growing our own plants and we will continue to care for these during the Summer term.
After half term, we had great fun learning about legends, in particular Robin Hood and his Merry Men. We turned some of these legends into play scripts which we acted out on our dress up day. After this, we learnt how to write dialogue, using inverted commas (speech marks) and applied this using the climax in the Disney version of Robin Hood.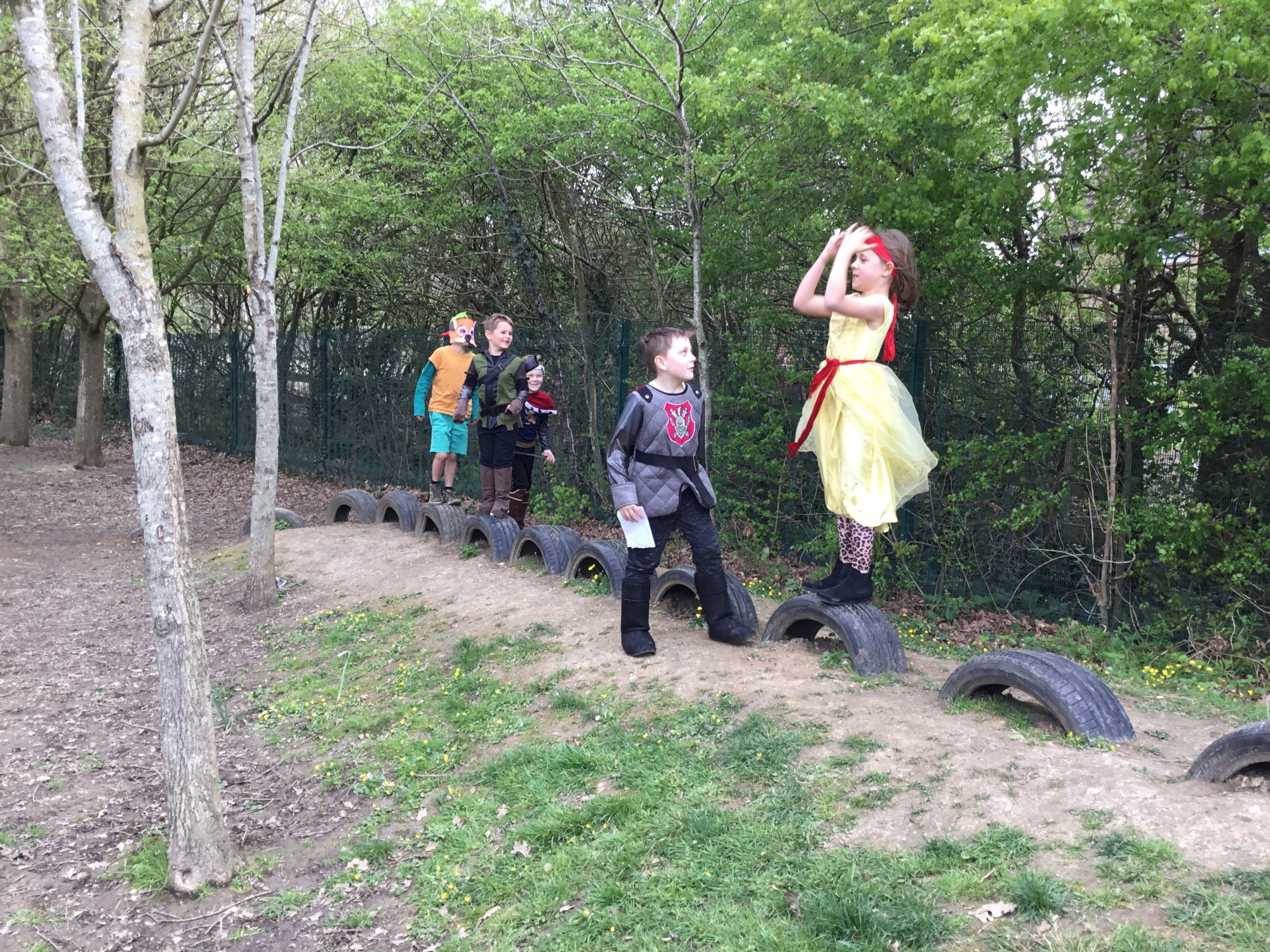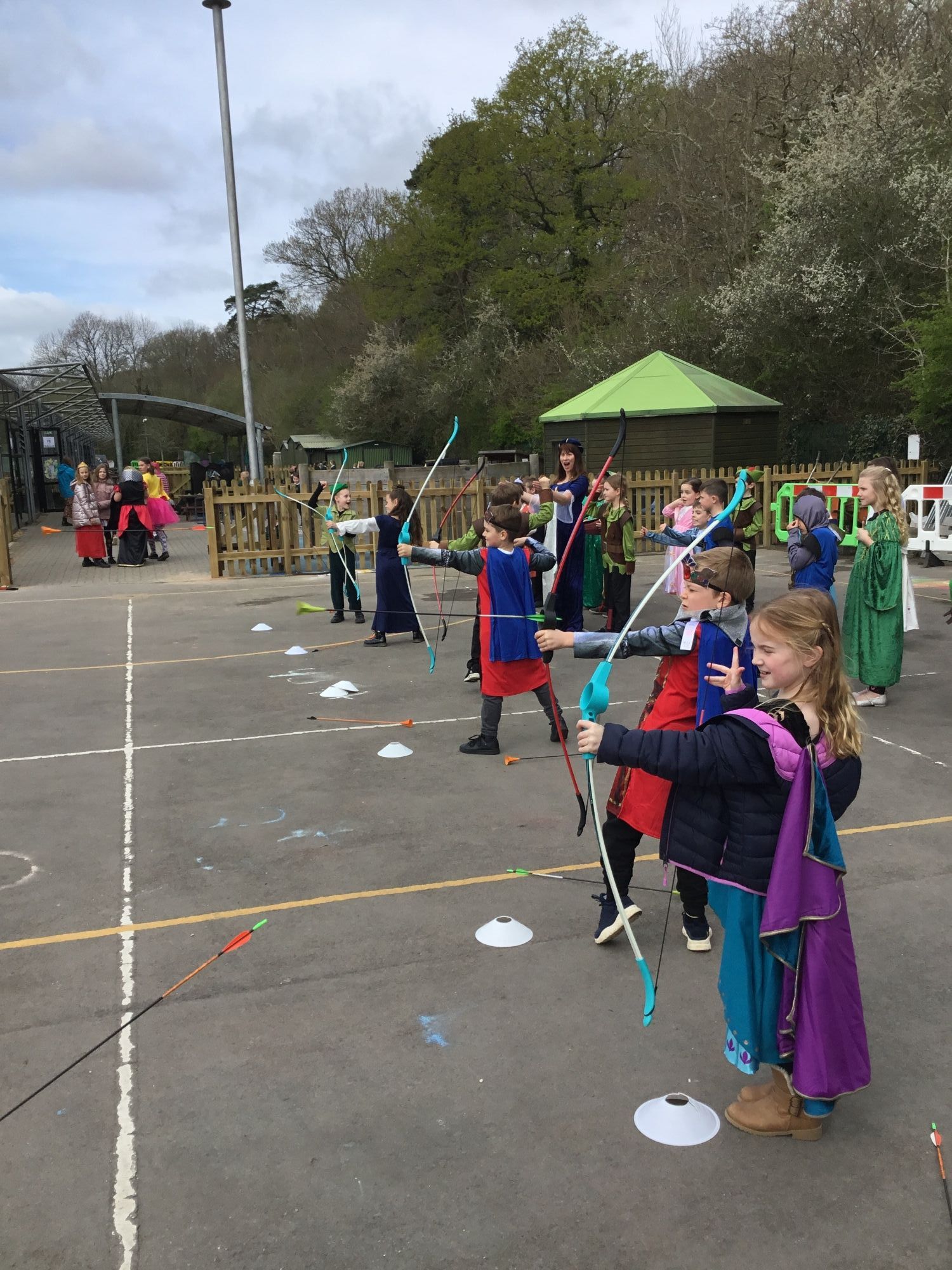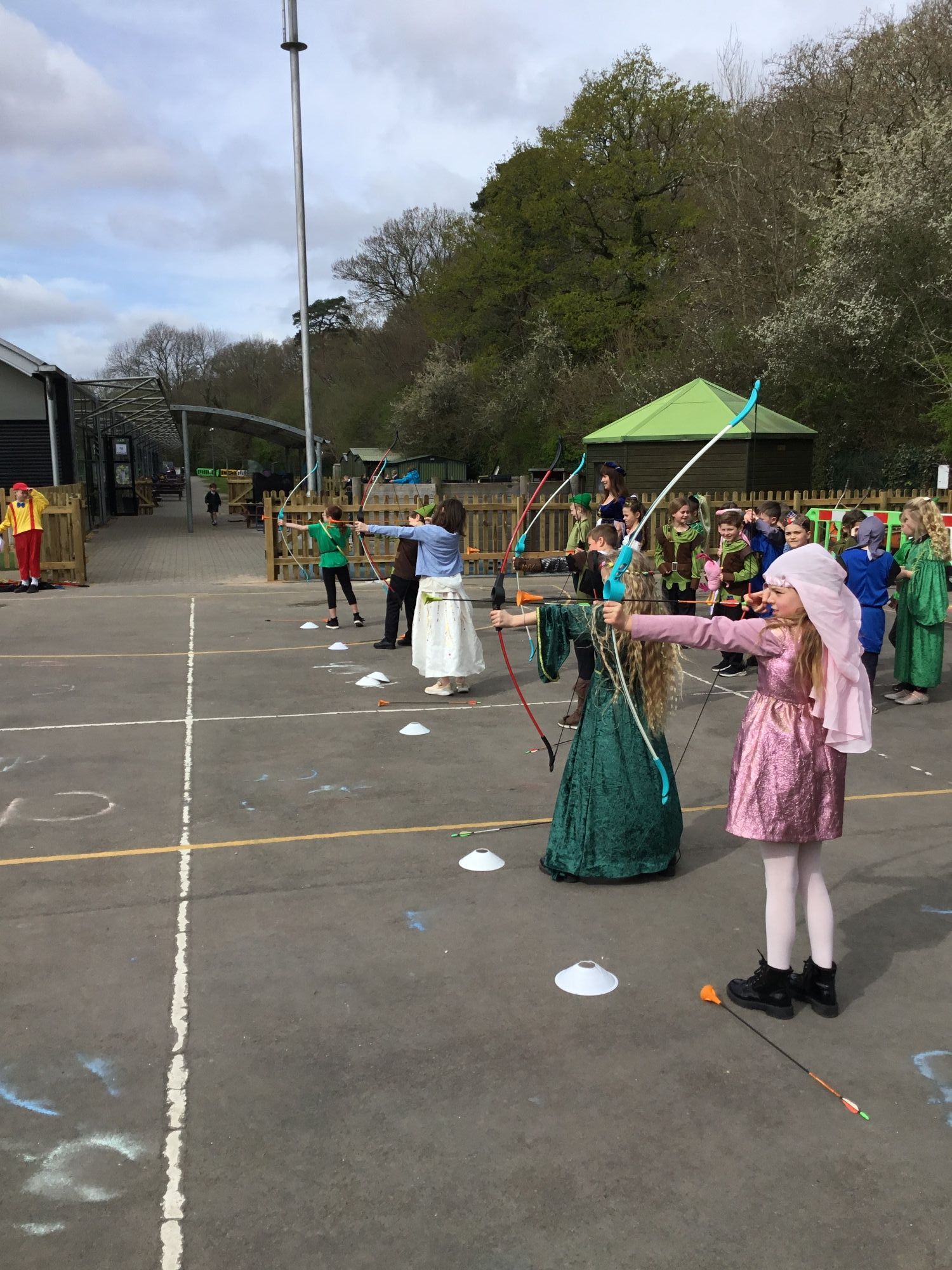 In RE, we really enjoyed learning about the colourful Hindu festival of Holi. First, we learnt about why Hindus celebrate Holi then had a fabulous time throwing paint at our teachers when we re-enacted part of their celebration.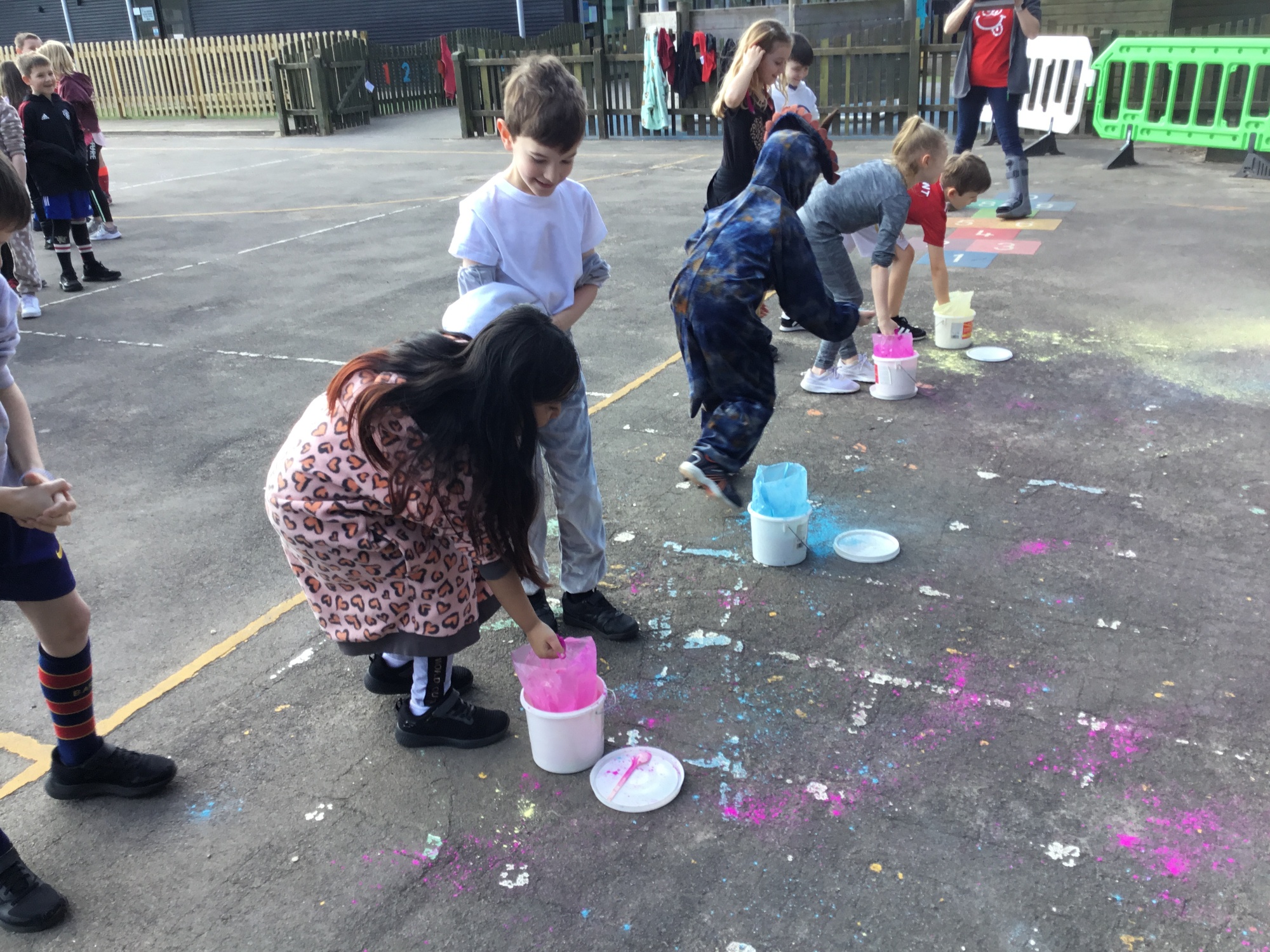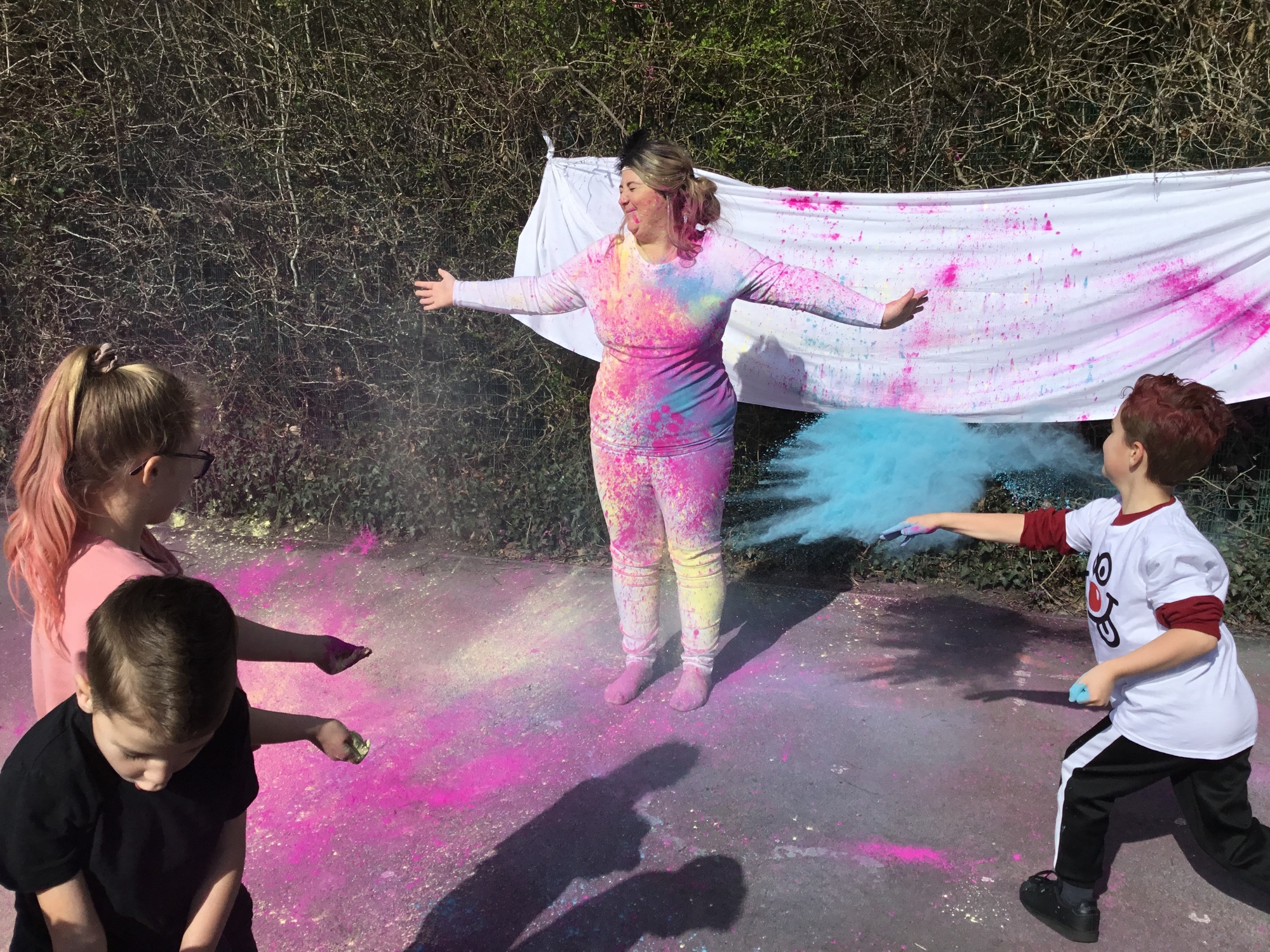 As well as this, Year 3 have been busy designing and creating fantastic purses and wallets. We thought carefully about who we were making them for and how they would keep money safe, using stitching, velcro or buttons.
Autumn Term 2021 Learning
Year 3 have had a very busy half term! We continued learning about what life would have been like for people living in the Stone Age. One of our highlights was our Archaeologist dress up day, during which the children experienced different Stone Age activities. We created Stone Age clay pots, built a roundhouse, learnt how to weave and practised making beads to create jewellery. During art, we practised sketching people and animals similar to those drawn on cave walls during the Stone Age, which we then used to produce a Stone Age hunting art piece. In our English learning, we wrote a diary entry as if we had spent a day living in the Stone Age, using the book 'The Stone Age Boy' as our starting point.
In the last few weeks, we have learnt all about dragons, both the body parts of a dragon and the different types of dragons in the world. This linked to our science learning about animal skeletons. We used this knowledge to create our own dragon, beginning with its eye, which we sculpted out of clay. Once we had designed our own dragons, we learnt how to write similes to describe them. Unfortunately our dragons went missing and we had to create a simile poem about them so that the opposite class could find them during our dragon hunt – this was great fun for everyone!
We have finished the half term, learning about angels in RE and their role in the Nativity story. We also enjoyed practising and recording the Christmas songs, which also helped our RE learning about the story of Jesus's birth. At the same time, we have been designing and making Christmas cards with moving parts in our DT learning. After practising on a Nativity card, we had to make sure that each Christmas card included three moving mechanisms to help bring them to life. There were lots of imaginative and intriguing designs using pop-ups, sliders, wheel mechanisms and 'lift-the-flaps'. Finally, we learnt how to evaluate and change our design for future creations.