Year F 2020
Our Virtual Tour of Foundation:
Welcome to Queen's Inclosure Primary School. We are delighted that you have chosen our school for the beginning of your child's journey in formal education. Ordinarily, we would organise a number of transition events before our new children join us in September. Unfortunately, the coronavirus pandemic has made that impossible this year so we would like to share some key information with you online:
Our Letter of April 2020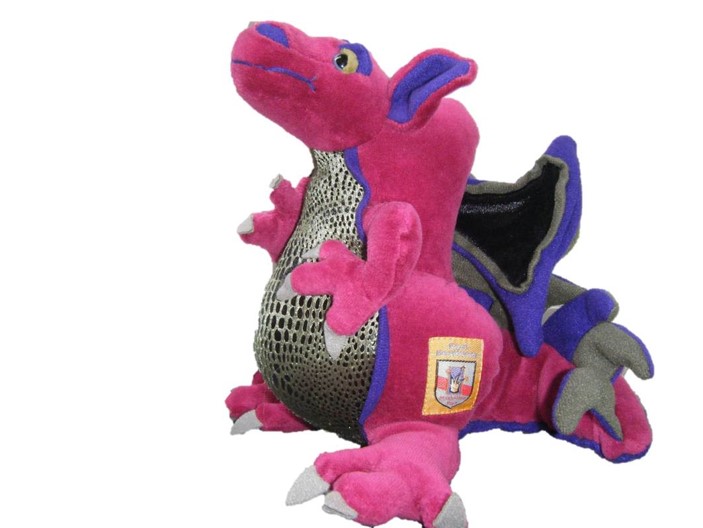 Collection Arrangements Letter
Starting School in Foundation - Information Leaflet
Information for New Year F Parents 2020-21
School Readiness - Self Help Guidance for Parents during COVID
All new Year F children will begin their first session at school on Monday 14th September. In order to provide the children with a smooth transition and allow them time to settle in, we have organised the intake into two groups, based on the children's birthday. Please refer to the table below: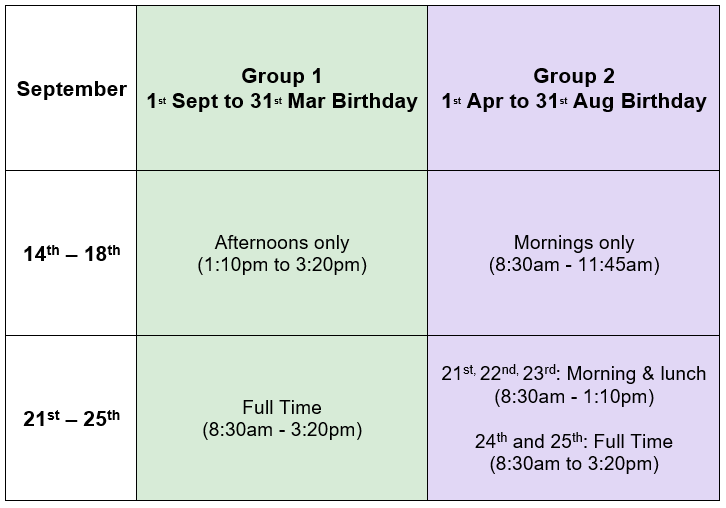 Please note that Group 1 children will be in school full time by Monday 21st September and Group 2 children by Thursday 24th September.
Home Visits
We have set aside the week between Monday 7th and Friday 11th September for home visits, and will proceed on this basis unless we hear further from the Government. Please bear with us as we may not be in a position to contact you about your child's home visit until during August.
Uniform
If you would like to pre-order uniform, please send an email to: adminoffice@queensinclosure.hants.sch.uk. Please ensure that you tell us your child's name, the items you require, the size, how many, and a contact telephone number to enable us to call you when your order is ready to collect. If possible, please pay by cheque made payable to 'HCC' on collection, although we can accept cash if you have the correct change.
Special Diets
If your child requires a special diet for medical reasons, please apply through Hampshire County Council Catering Services (HC3S) as soon as possible.
School Milk Scheme
If you would like your child to receive school milk, please register on the Cool Milk website.
School milk is FREE for children under the age of five and to children receiving or entitled to free school meals.
Once a child reaches their 5th birthday, parents need to pay if they wish their child to receive school milk.
Before your child starts school at QI, please share the following with them:
Molly and Cornelius - 'What can I do?' Conversation