Year F
COAT Day

(starts 3rd October)

Outdoor PE
Indoor PE
Monday
Incorporated into COAT Day
Thursday
Please send your child into school wearing a tracksuit and trainers for COAT Day
and their P.E. Kit for indoor P.E. on Thursday.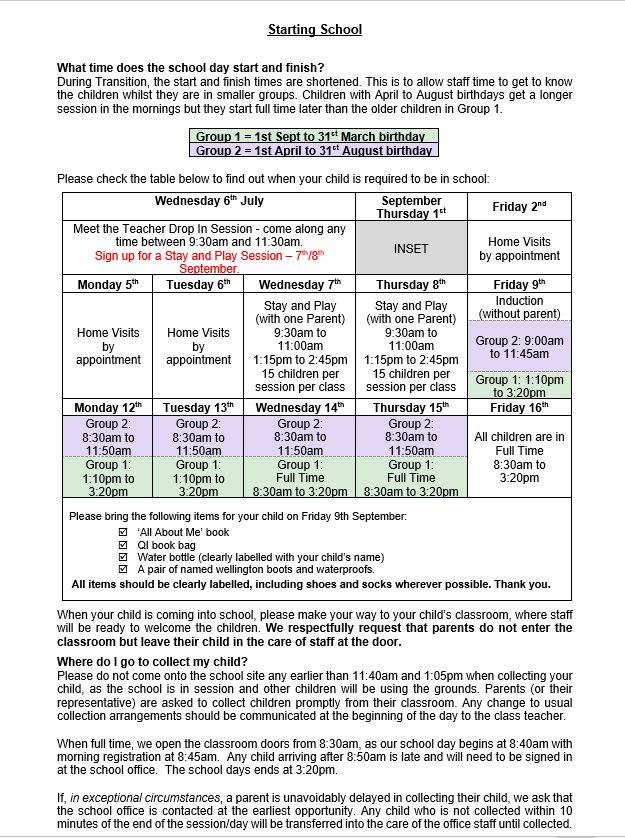 Summer Term 2022 Learning
Globetrotting
At the beginning of the term we went on a trip around the world visiting some of the countries where our families come from. We learnt about Greek Dancing and Ancient Myths. Then we travelled to Jamaica and explored what it would be like to live on an island. Next up was Albania. Here we learnt how to prepare a healthy salad and created 'moving paintings' in the style of Willem De Kooning. Towards the end of the trip we stopped off in South Africa to learn about 'The Big Five' and how animals live in different habitats. Finally we visited Poland. Here we looked at the similarities and differences between the houses, schools and celebrations. We also had a wonderful day making models of different vehicles from recycled materials. It was a brilliant trip and we learnt so much about other countries and our place in the World!
Farmyard Hullabaloo
Our last theme of the year concentrated on farm animals. We have learnt all about the different animals and their young. We've compared these animals to those in the wild too! On COAT day we all went to the ponds to find and identify the different creatures found there. We used nets to carefully catch small insects and used pictures to name them.
In SCARF we used this knowledge of animals growing to learn about how we change and grow over time. We learnt some very important language to name our 'private parts' and watched the Pantasaurus video.
In Art we have been exploring clay. We have made impressions in clay using leaves, used tools to carve into the shapes we make and brought all these skills together to create our own model of a farm animal.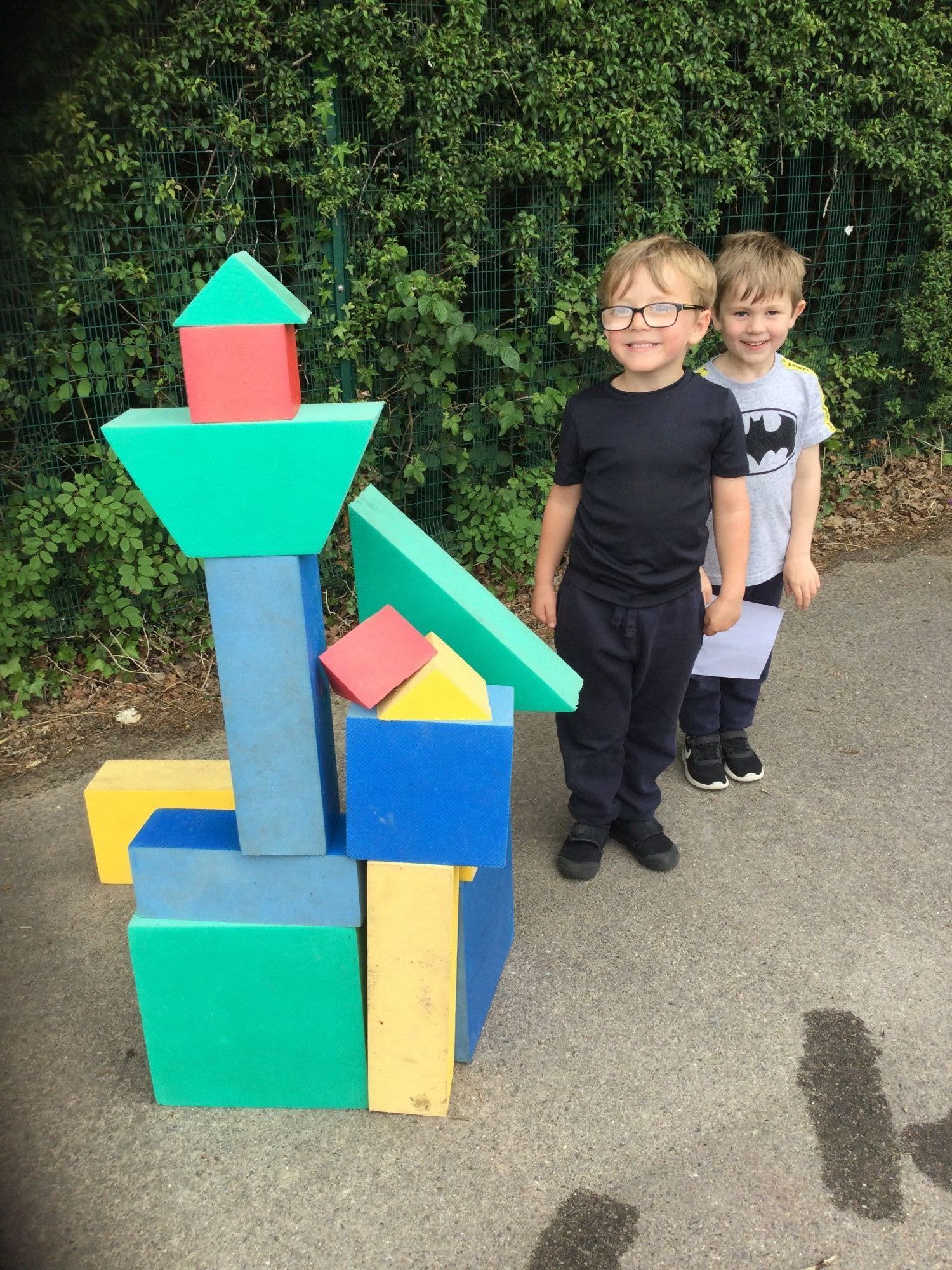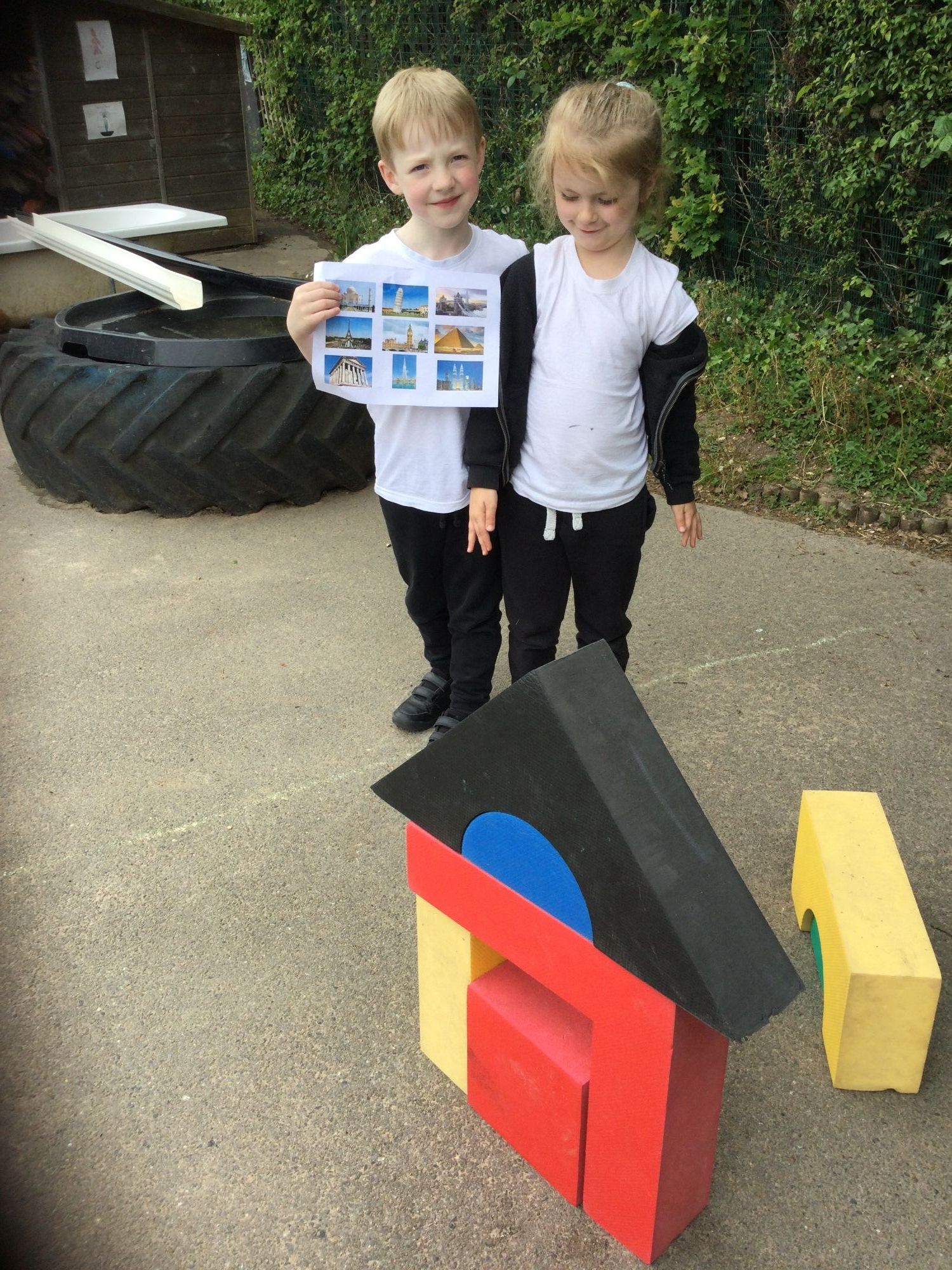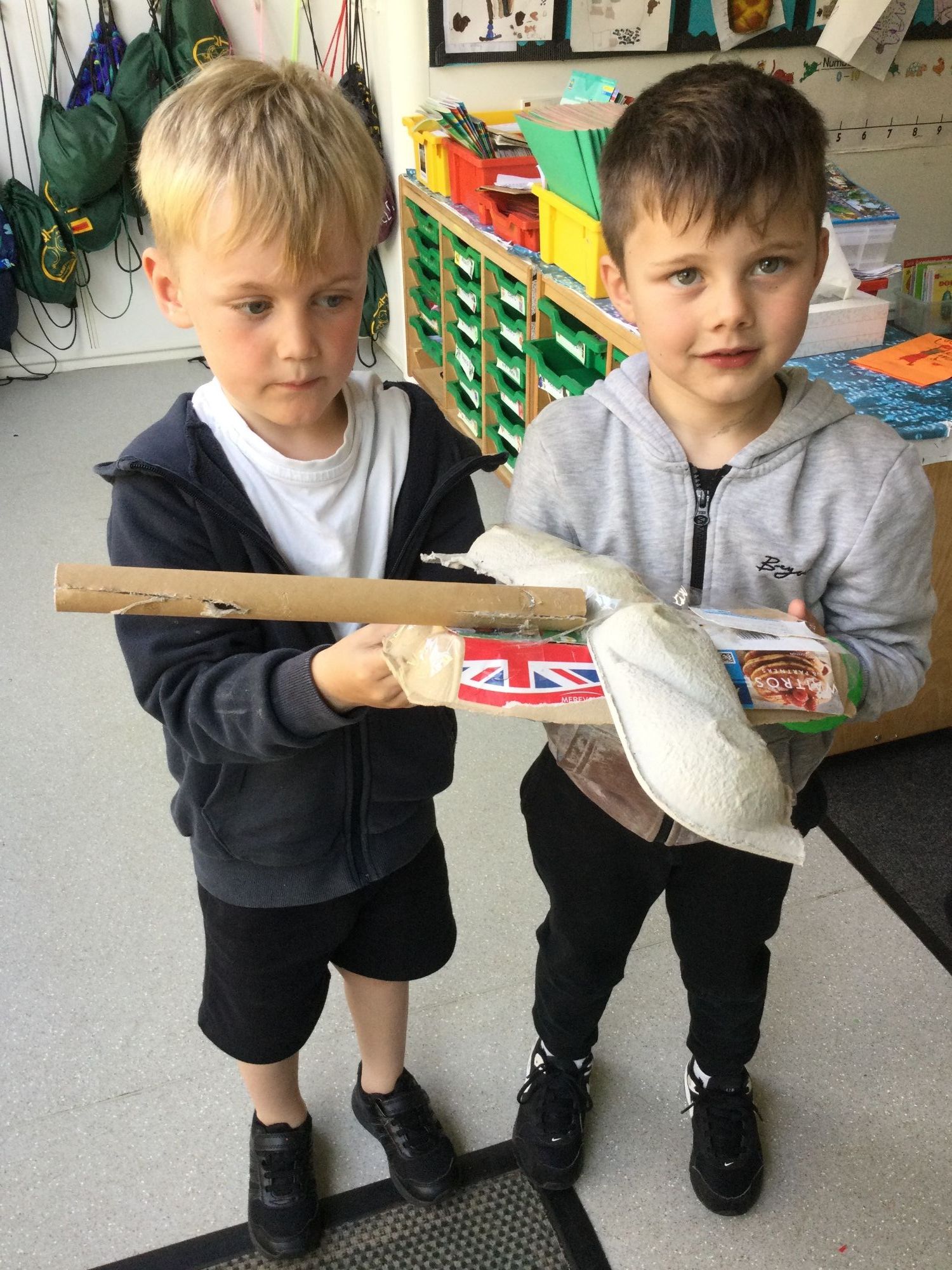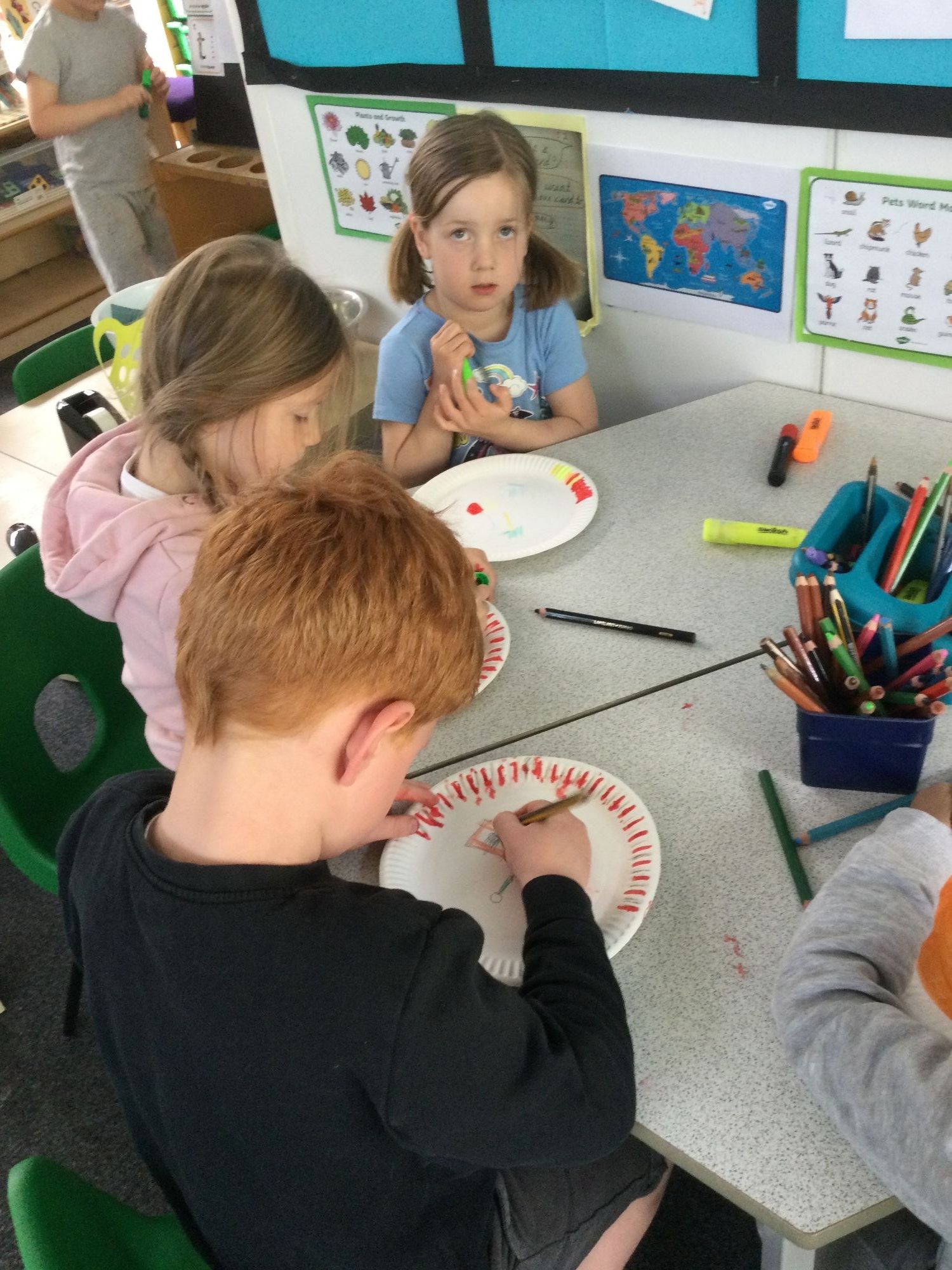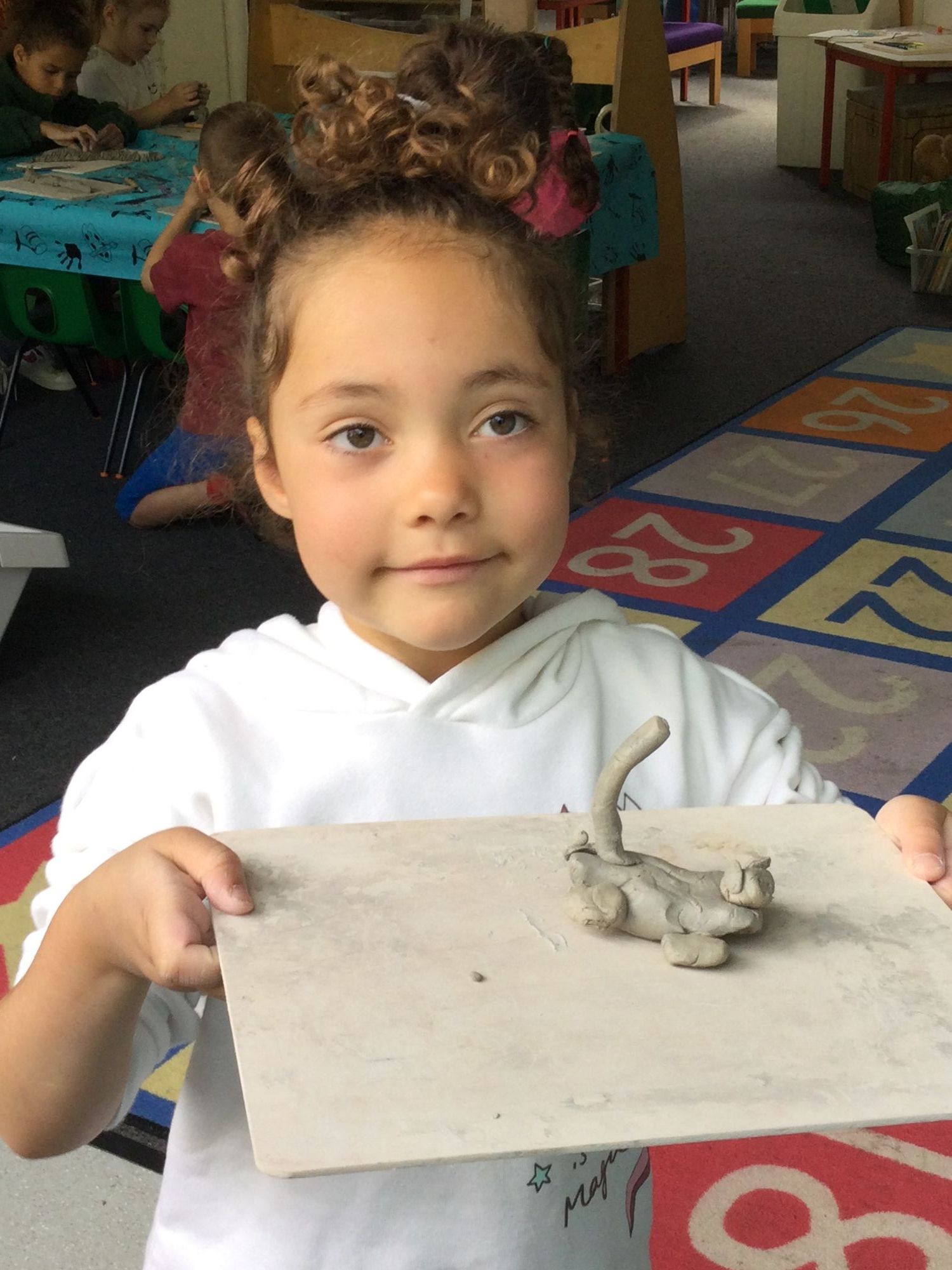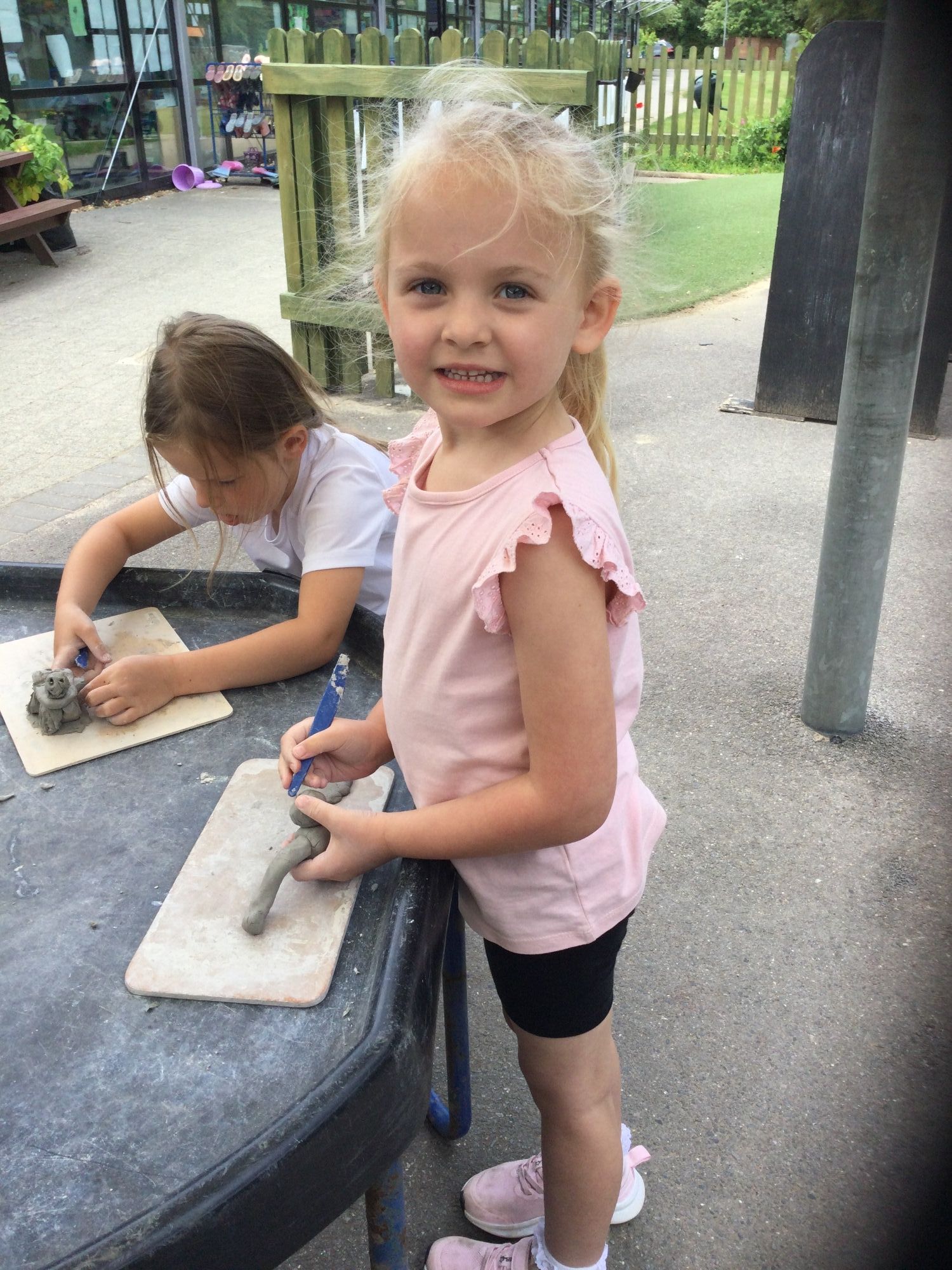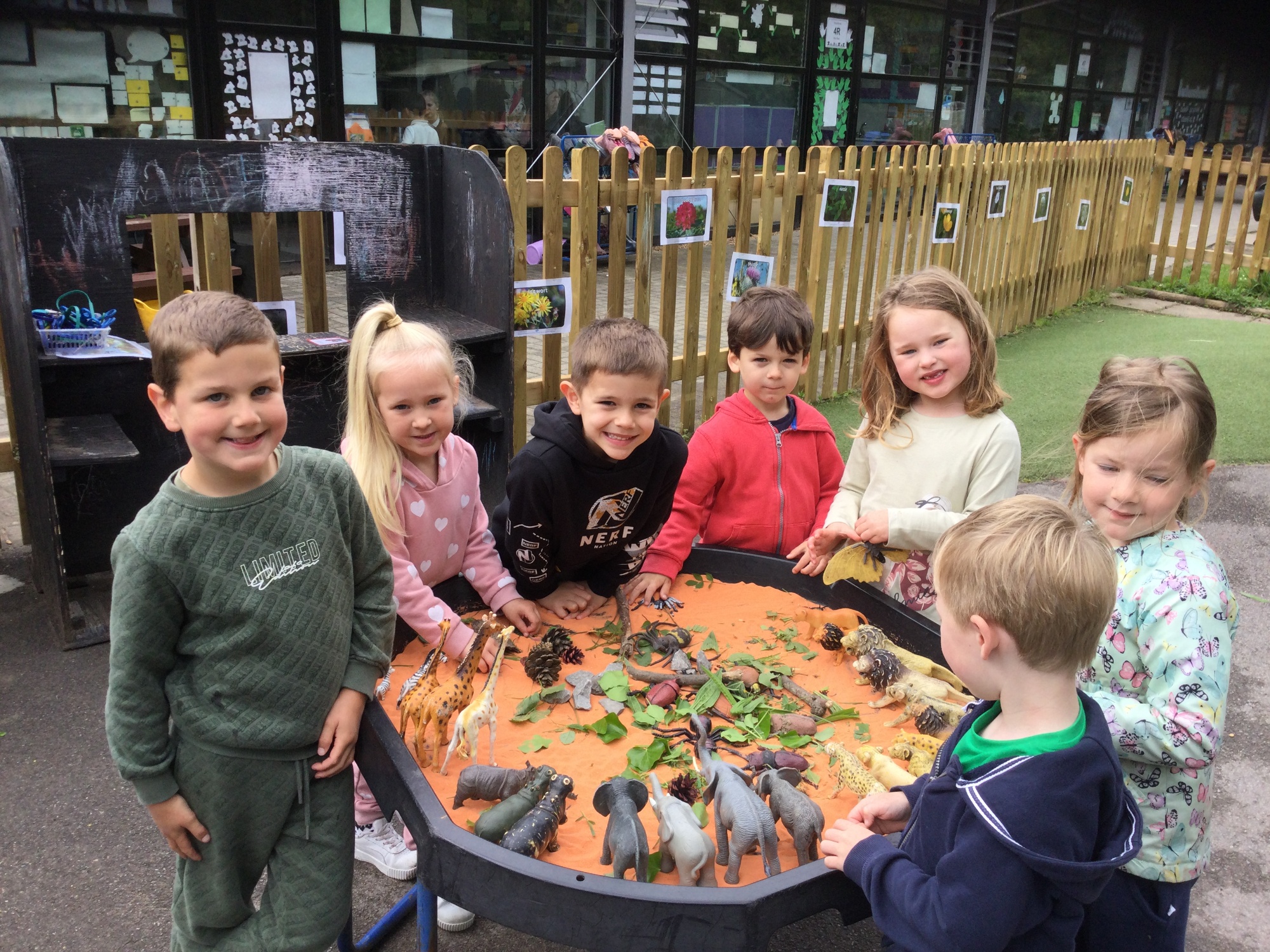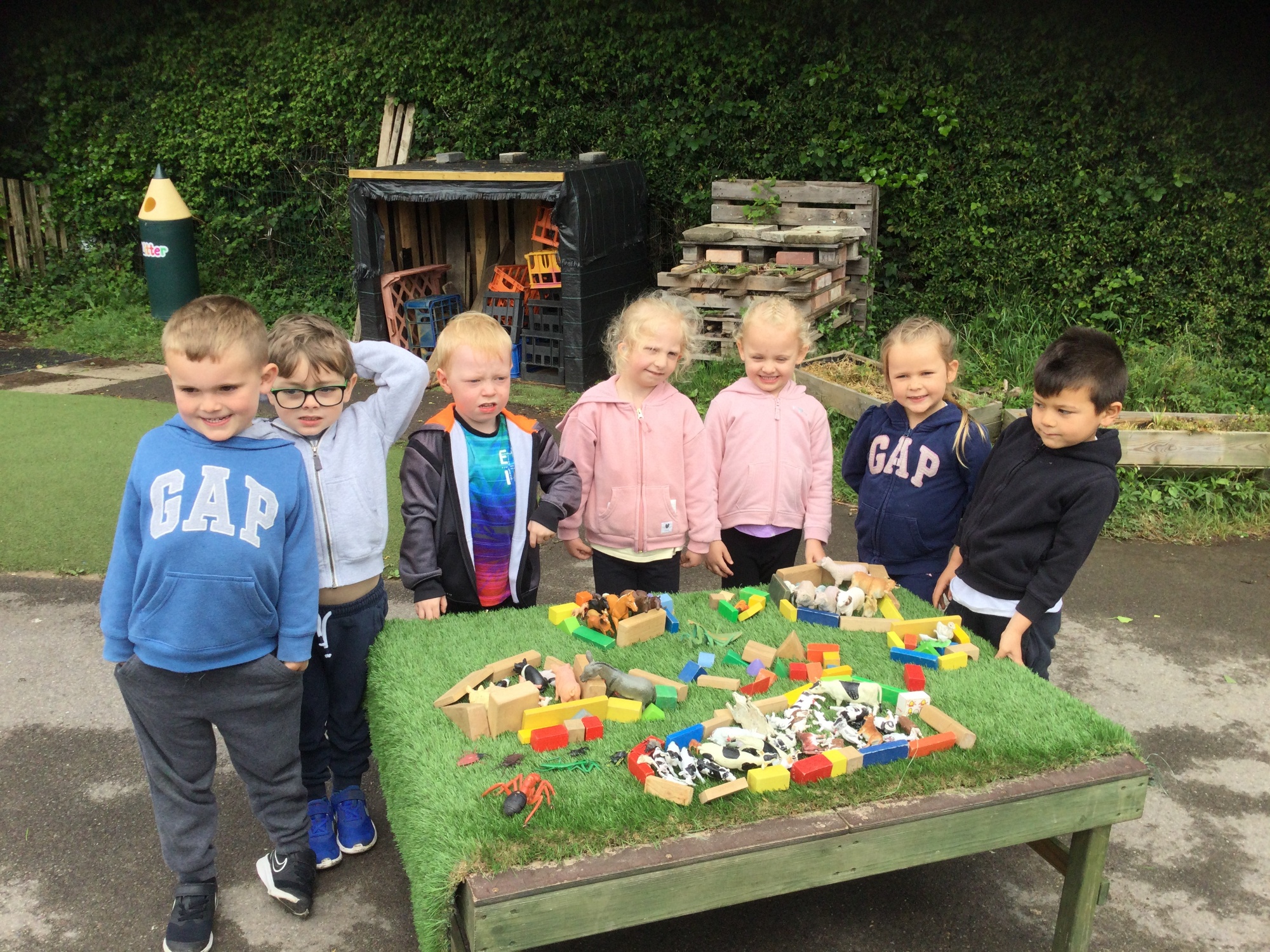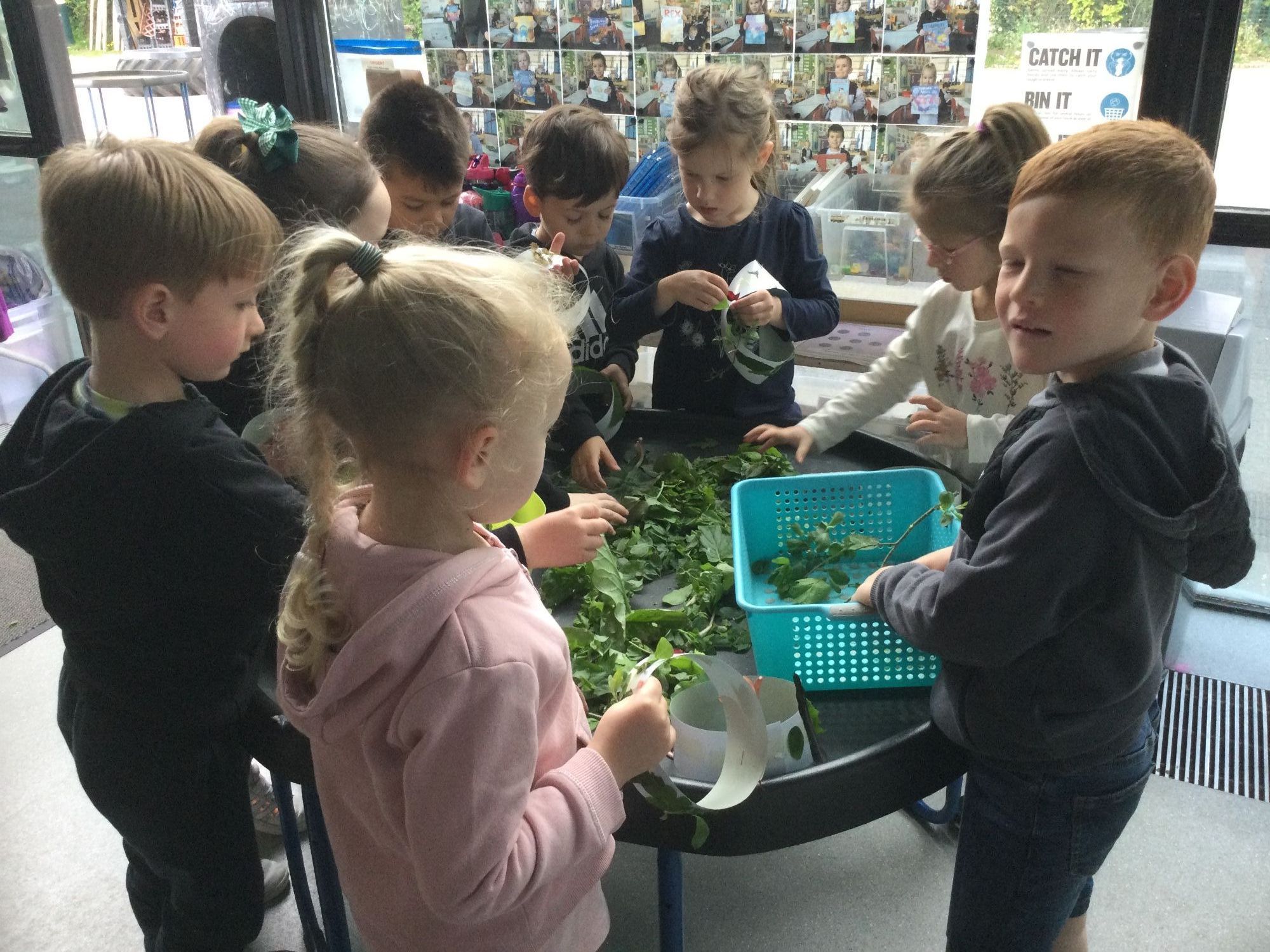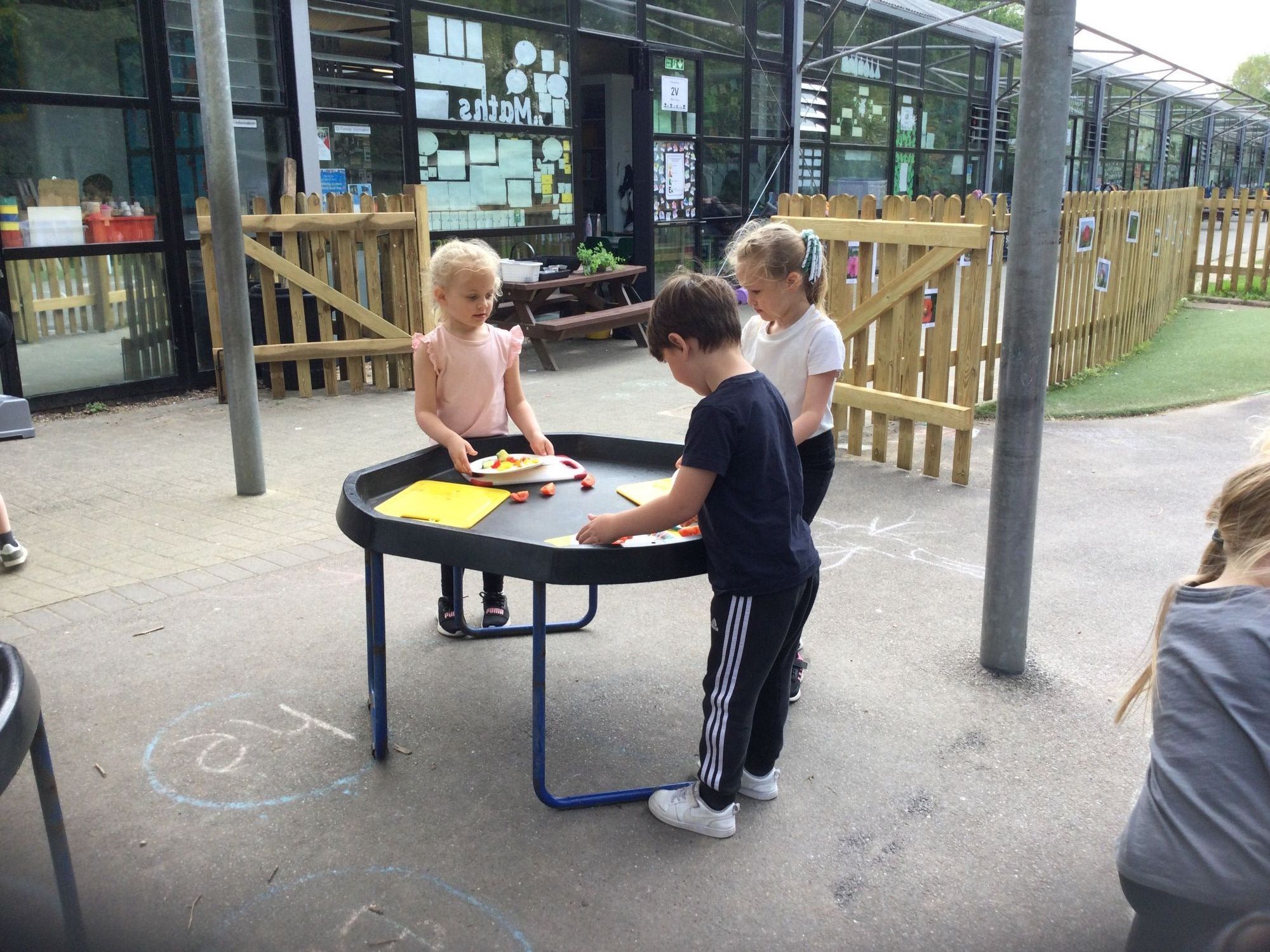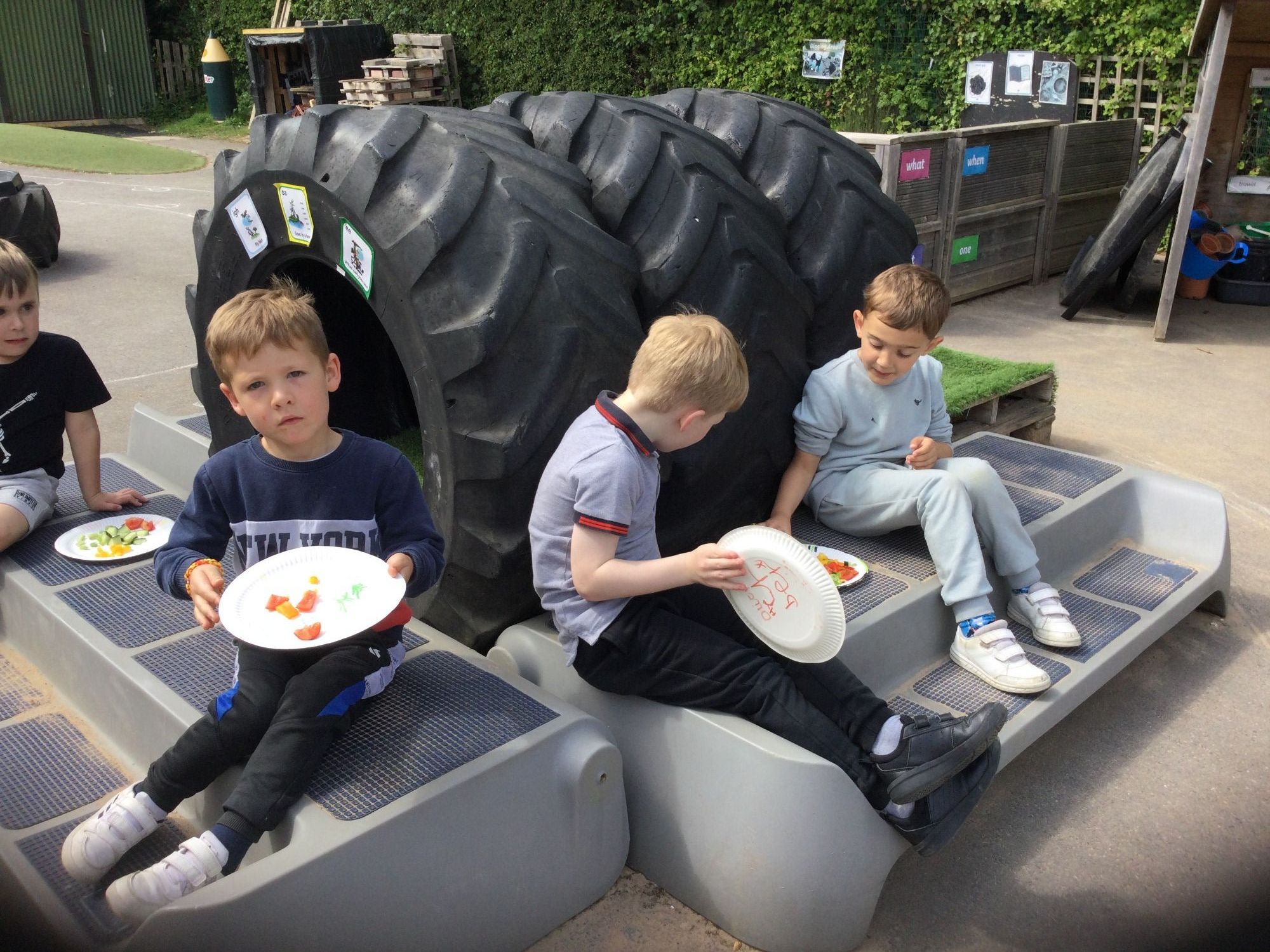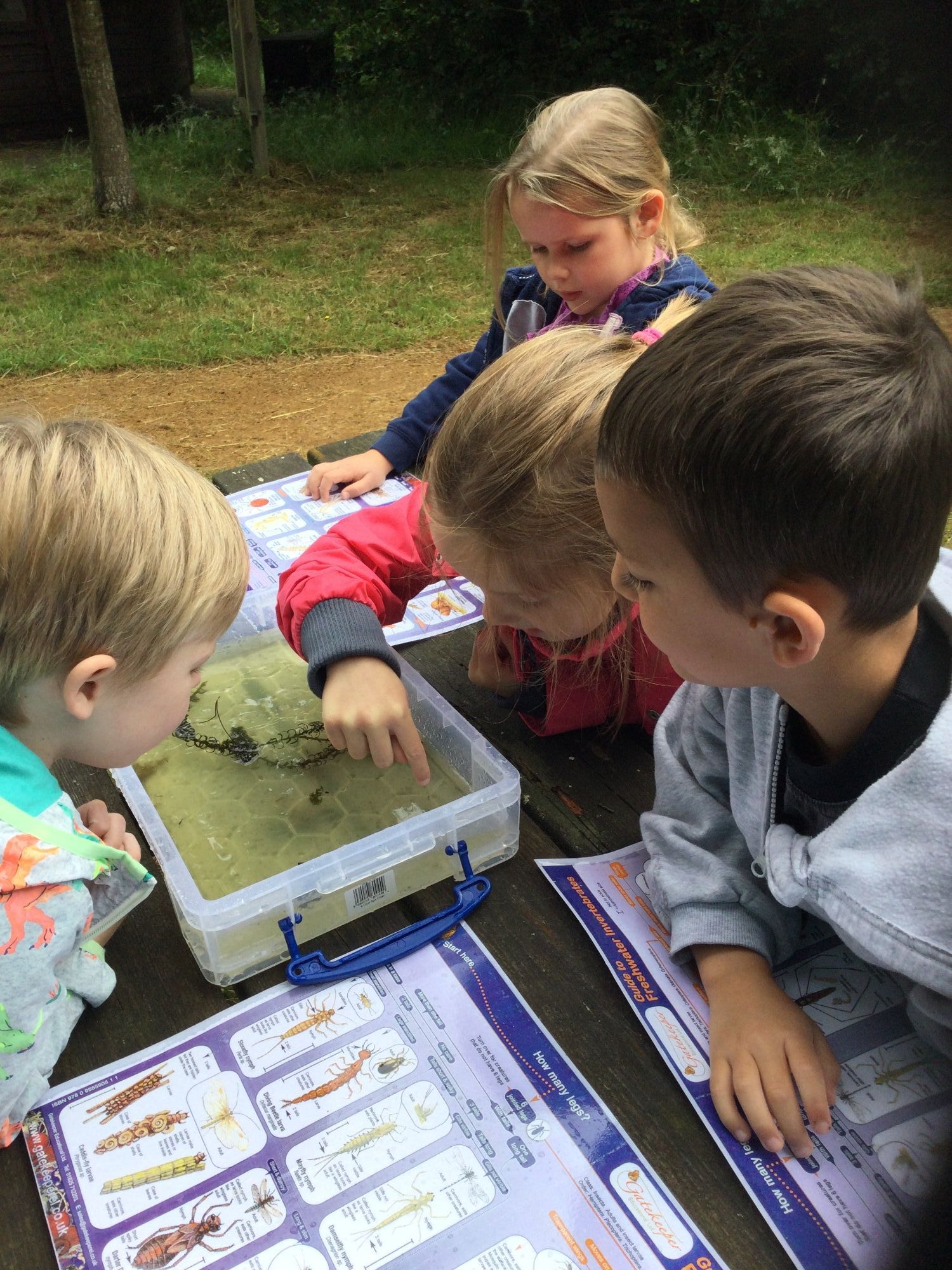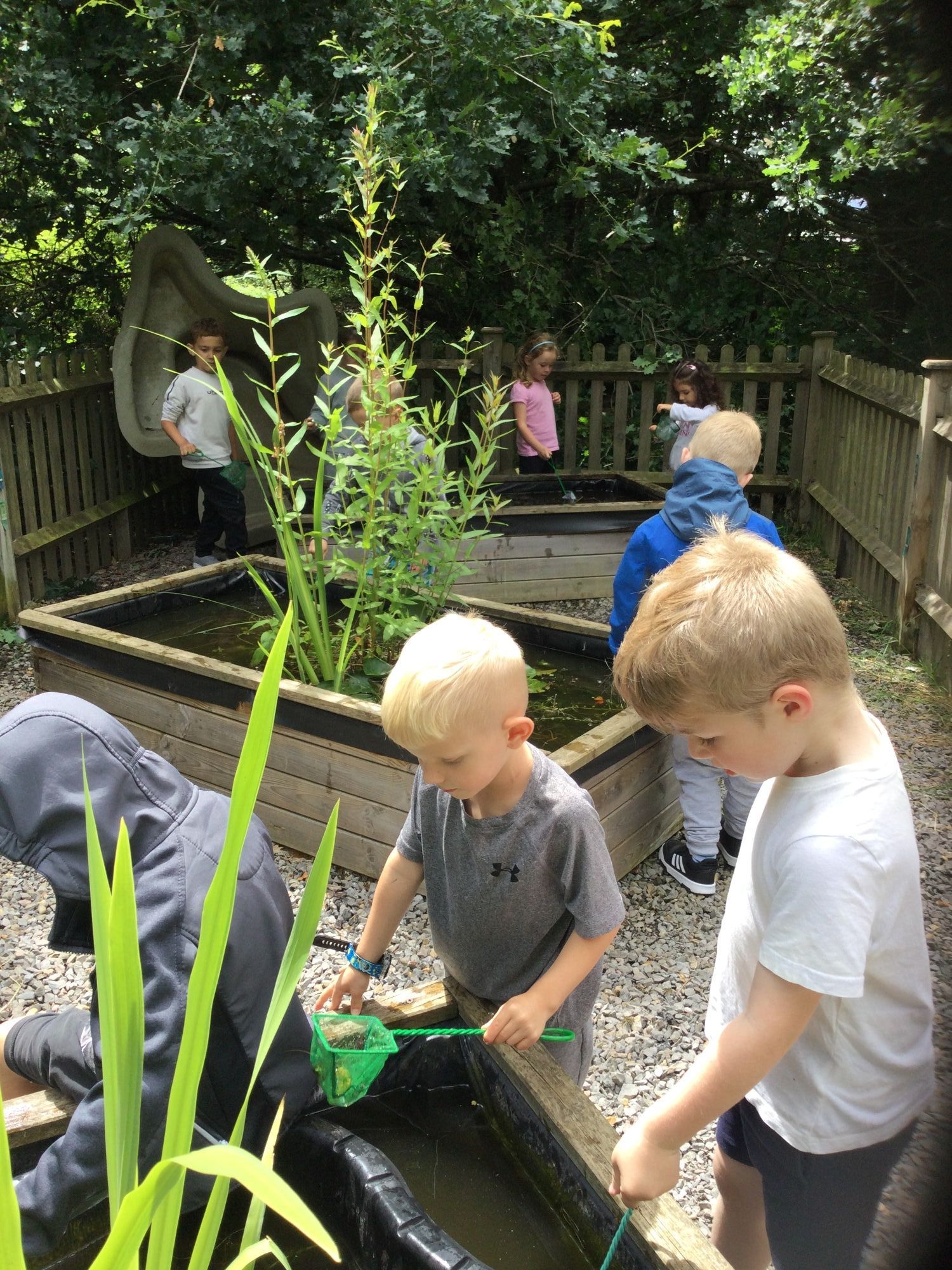 Spring Term 2022 Learning
In the first half of the Spring Term our theme was 'Happily Ever After'. We learnt about a different fairy tale story each week as the Jolly Postman stopped to deliver messages to the character's house. We asked the children to bring in their favourite fairy tale books so we could read them as a class and discuss the story, characters and main events. We also had a Fairy Tale Dress Up day in which we had a fairy tale hunt, made fairy tale masks and created stories using the characters that the children had dressed as. We grew our own bean stalks as part of our learning about 'Jack and the Beanstalk', and built houses out of straw, sticks and bricks to learn about materials through the 'Three Little Pigs' story. On COAT day, we made our own dens together in the woods using large branches and sticks. As part of learning about the world around us, we learnt about Chinese New Year and had a chance to act out the Lion dance and recreate the Chinese Zodiac race.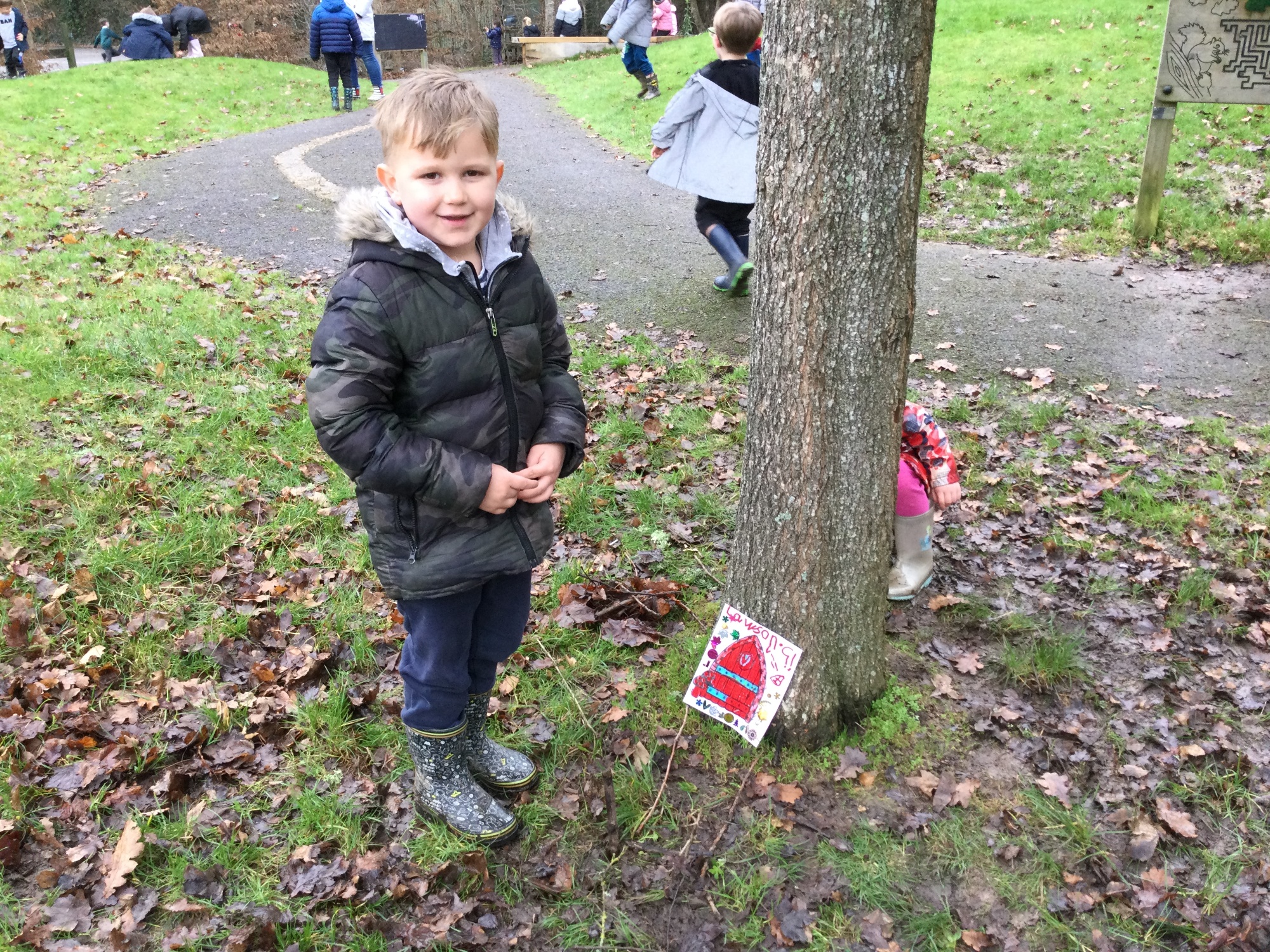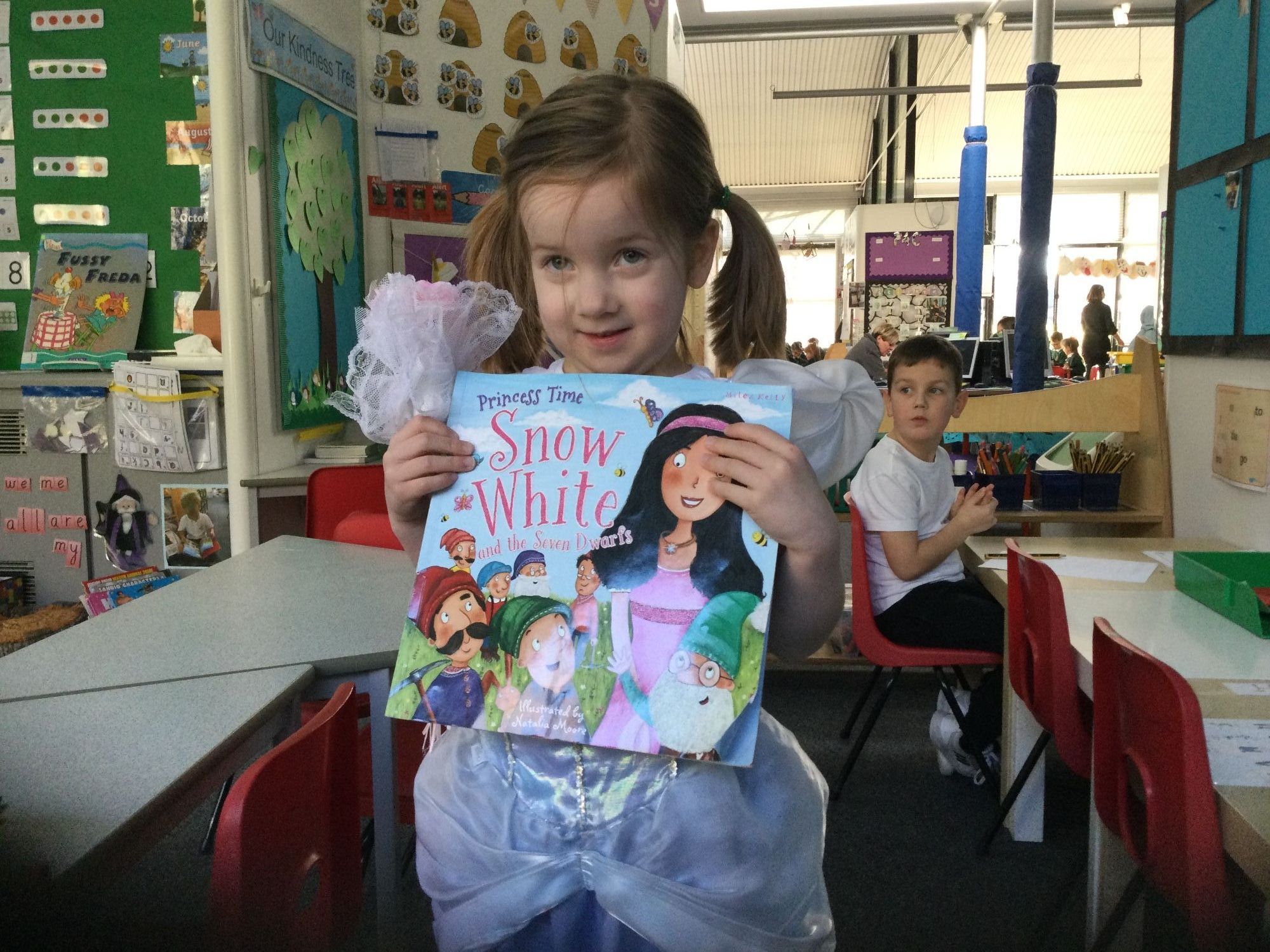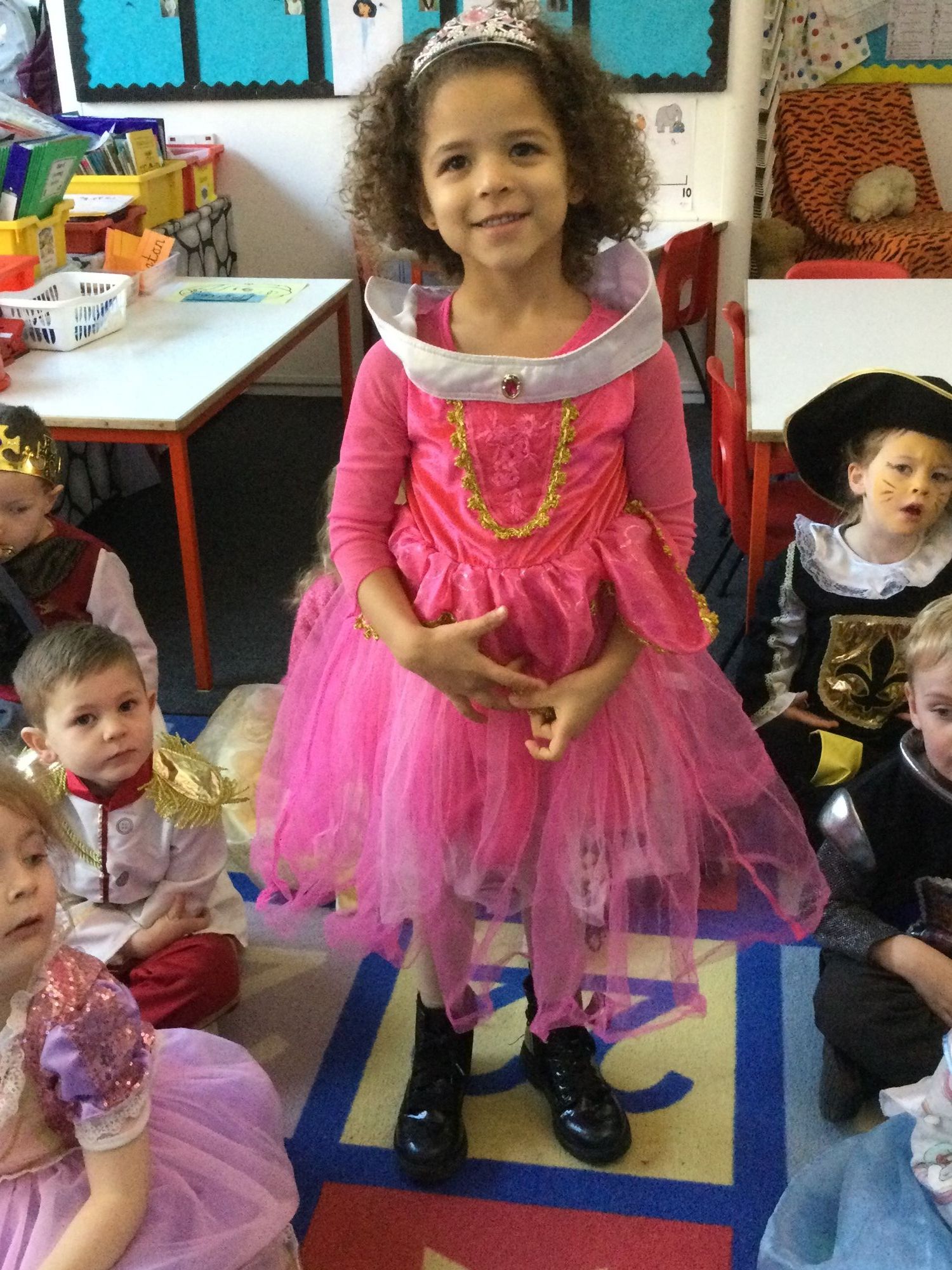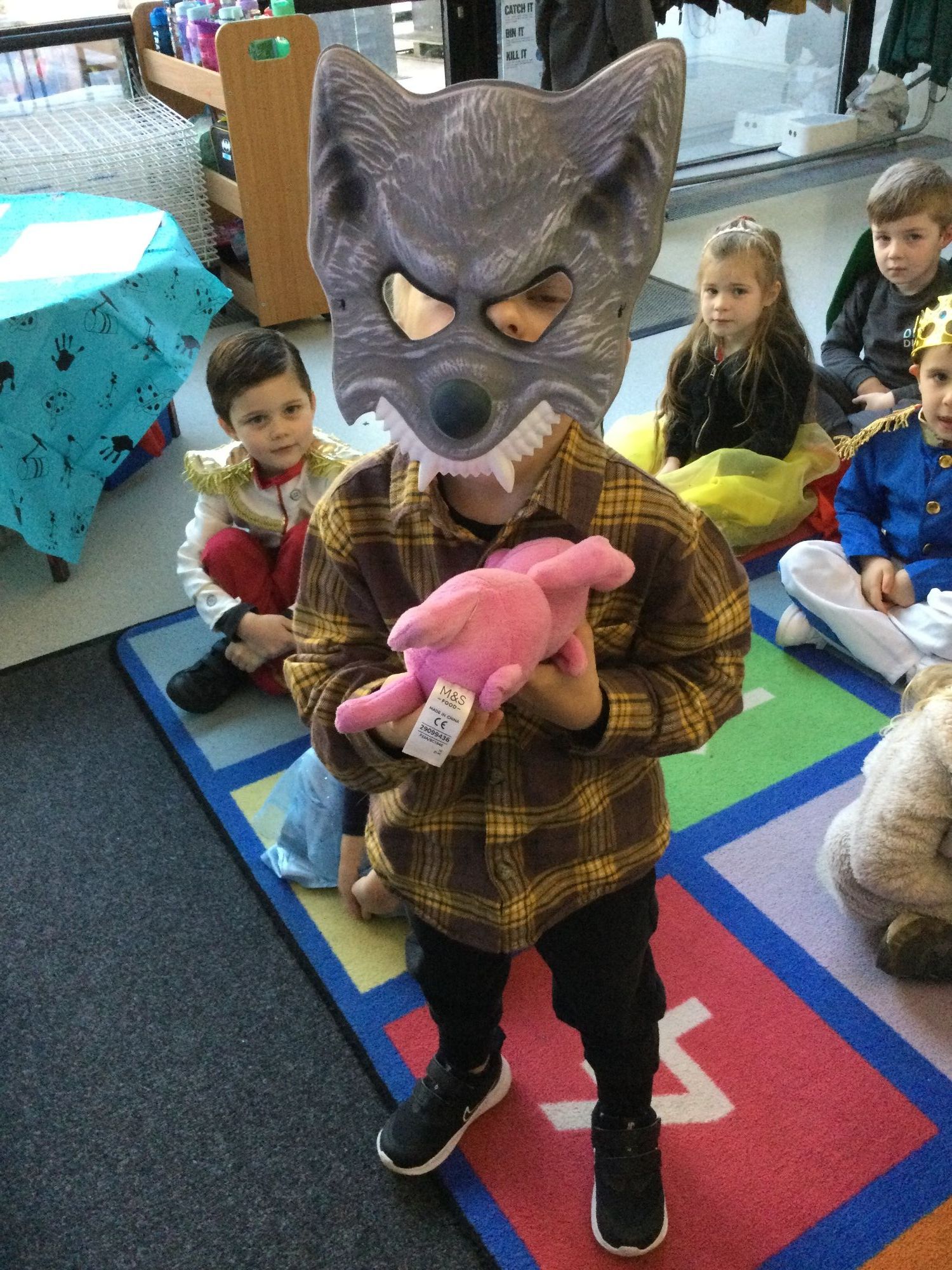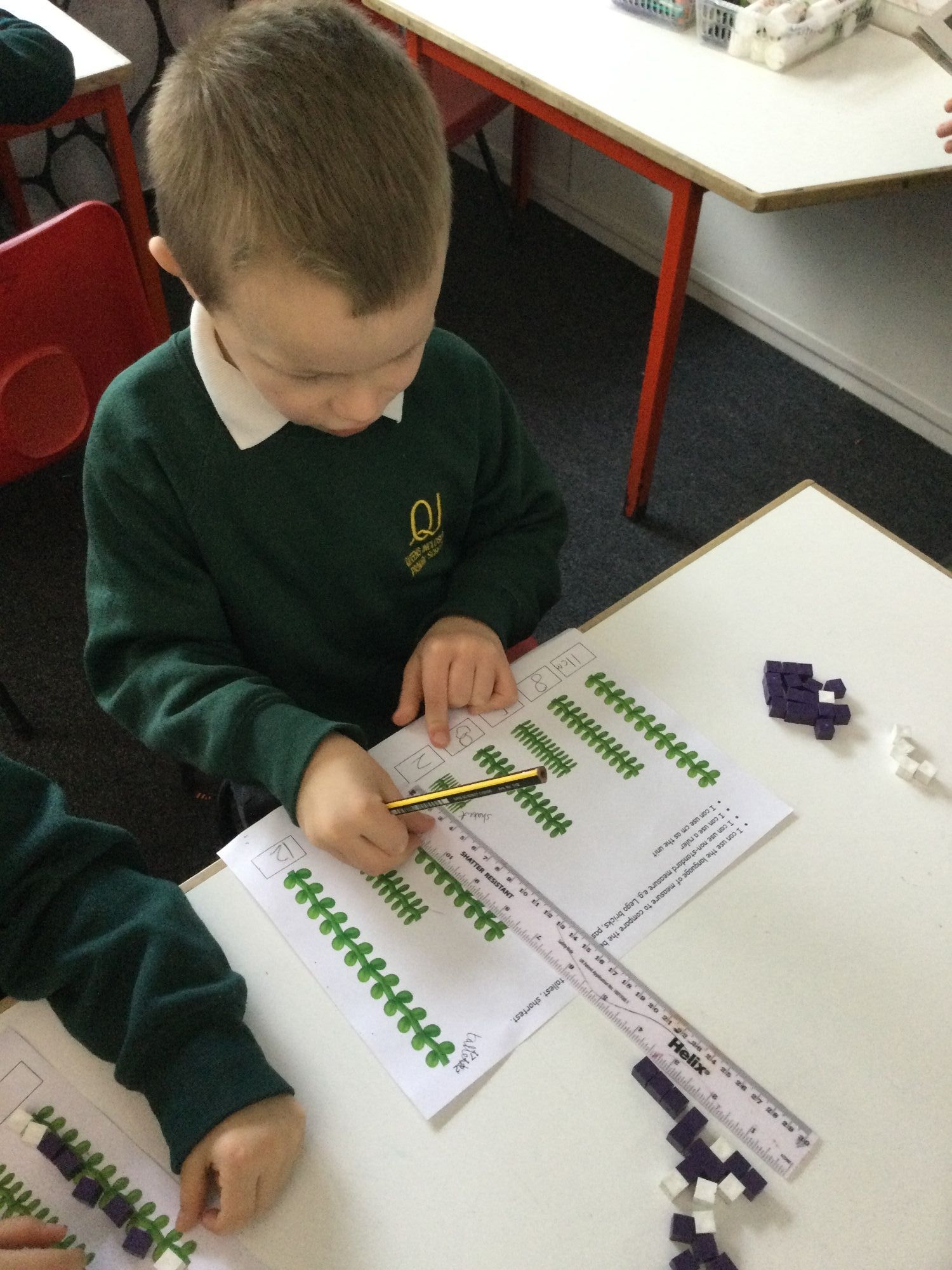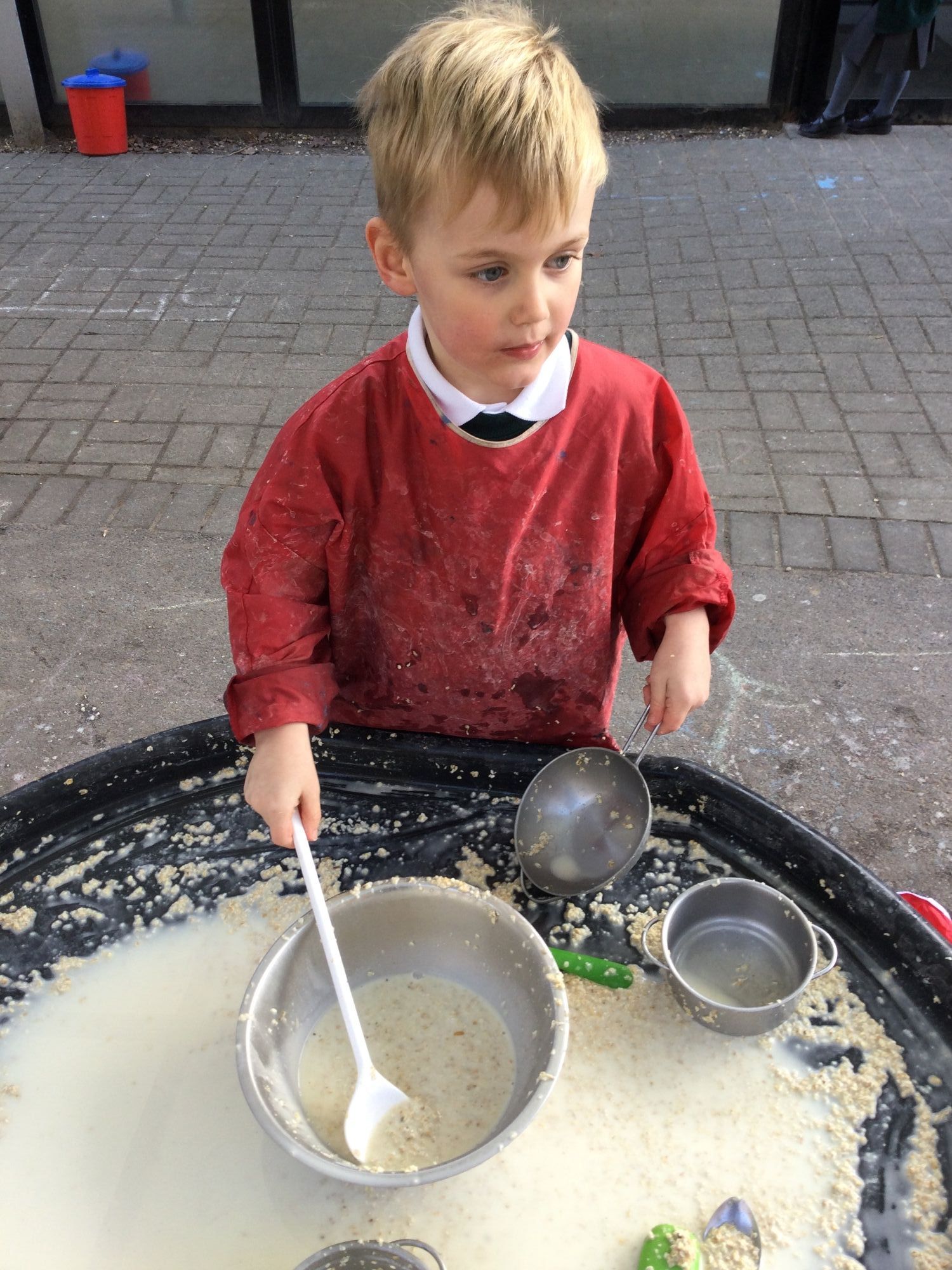 In the second half of the Spring term, Year F were focusing on the seasonal changes and the new growth and life that takes place in Spring. We went on a Spring walk to spot signs of Spring around our school environment. The children got the opportunity to look for mini beasts in the forest area and explore the different habitats in which the mini beasts lived. We grew our own cress and discussed what the seeds needed to grow, making sure we looked after them every day. We explored how we can look after our environment by recycling different materials, weeding, watering plants and tidying up after ourselves. At the end of the term we learnt why Easter is so special to Christians and created our own Easter gardens depicting the last few days of Jesus's life. Then we went to the forest on an egg hunt, finding numbered eggs and ordering them correctly from 0-20.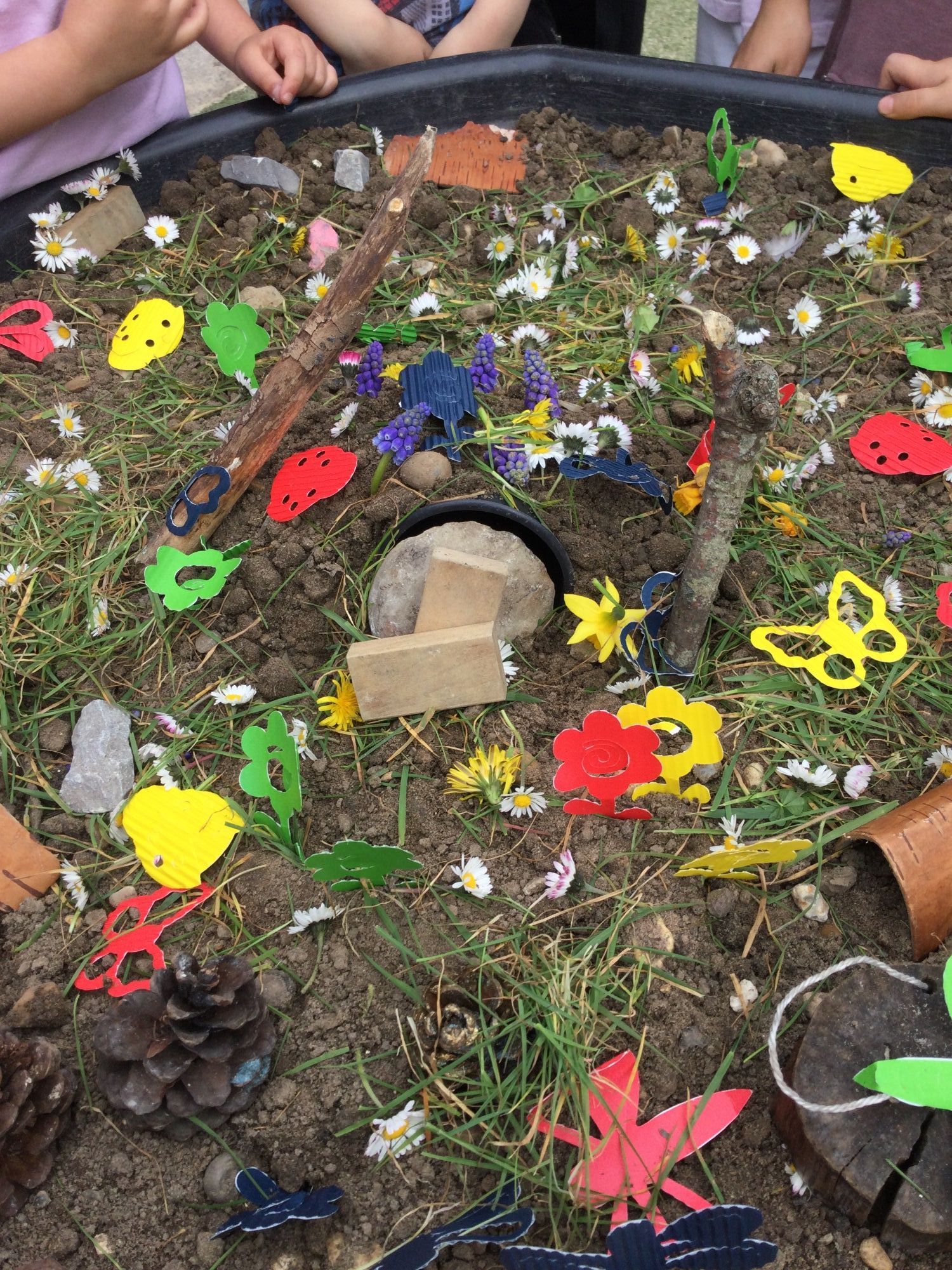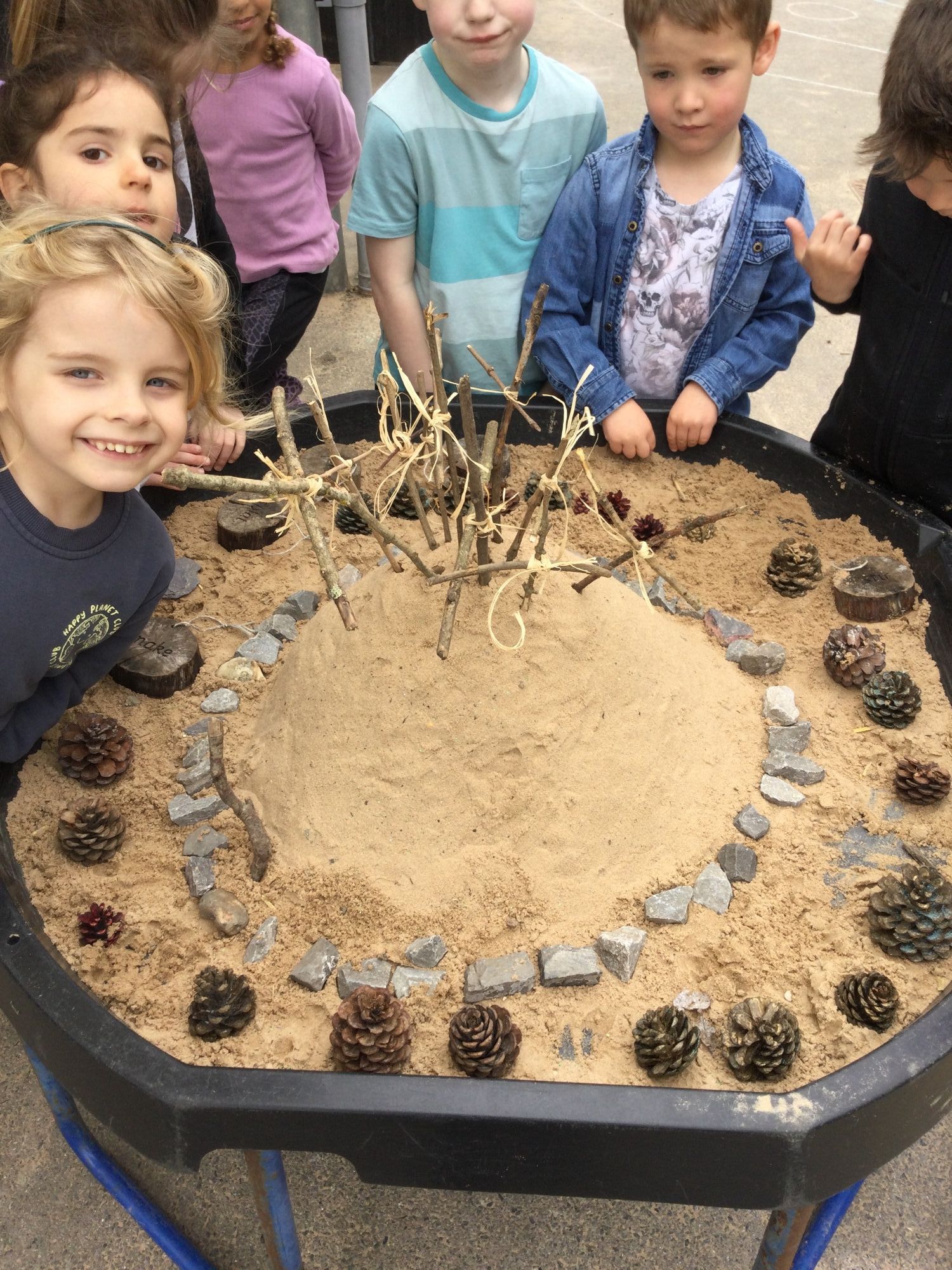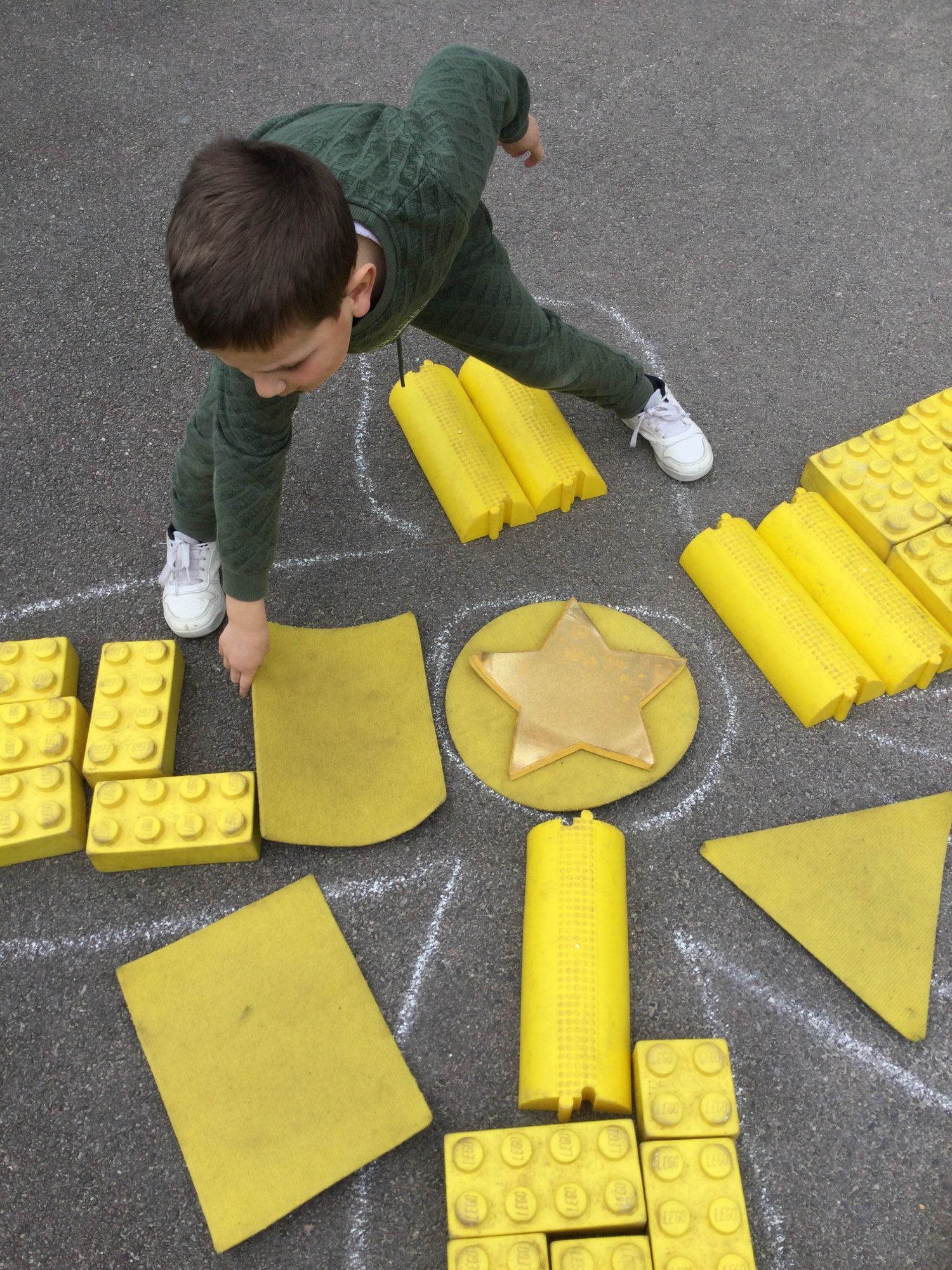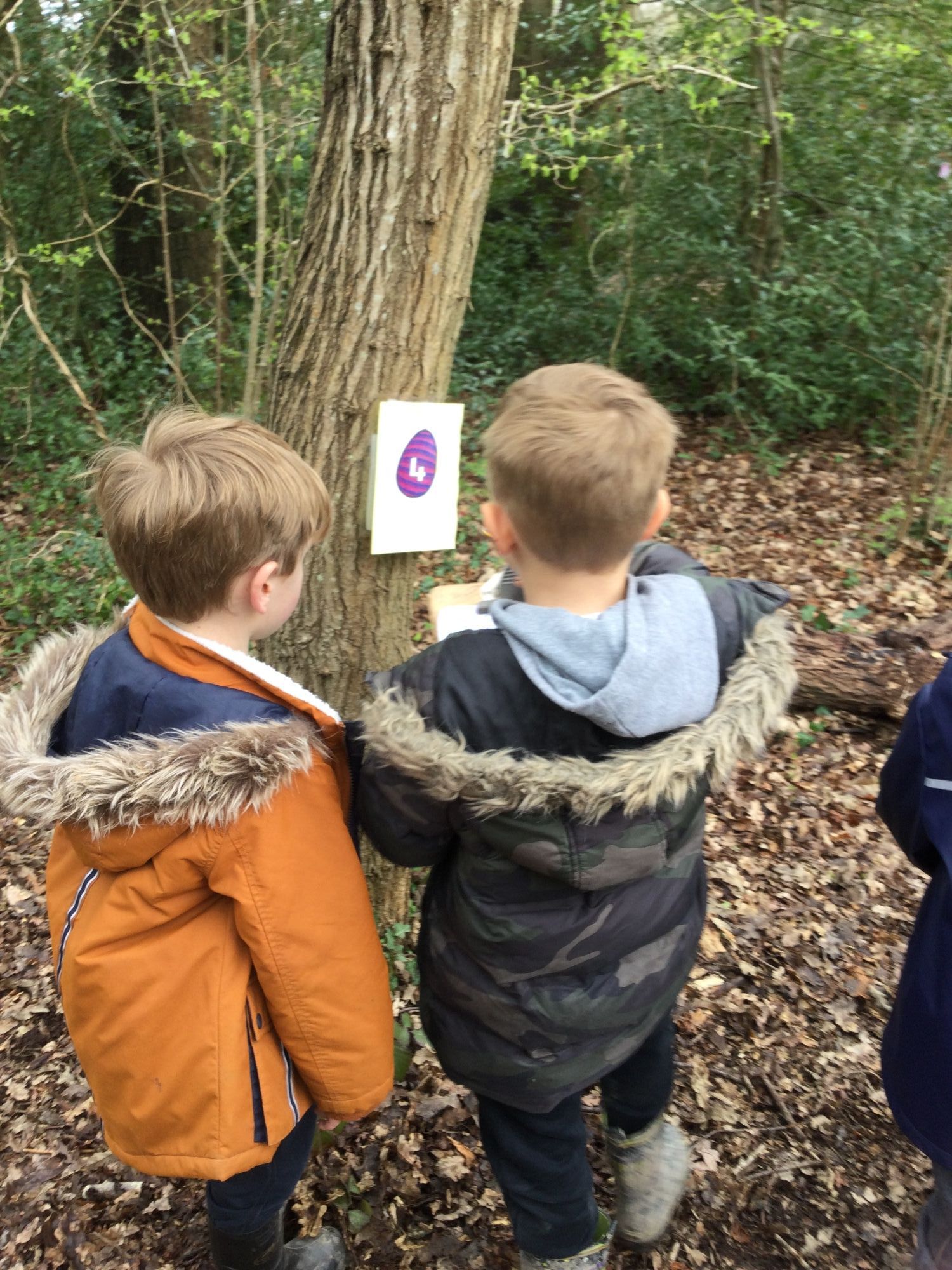 COAT Day
Every Monday, the children in Year F spend the whole day learning outside. They have two sessions in the morning, one of which is PE. The other activity is creative using natural resources e.g. sticks, leaves to make pictures. This year so far we've made Autumn leaf pumpkins and poppies. We've also made fireworks/rockets using sticks and chalks. In the afternoon we go up to the forest and work together to make large scale models using branches and logs e.g. QI school, our friends, nests for Fred the Owl, fairy homes and doors and dens big enough for the whole class to get in. We get wet and muddy, find different bugs and wild flowers as well as experiencing the seasons first hand. The children love these days and so do the staff!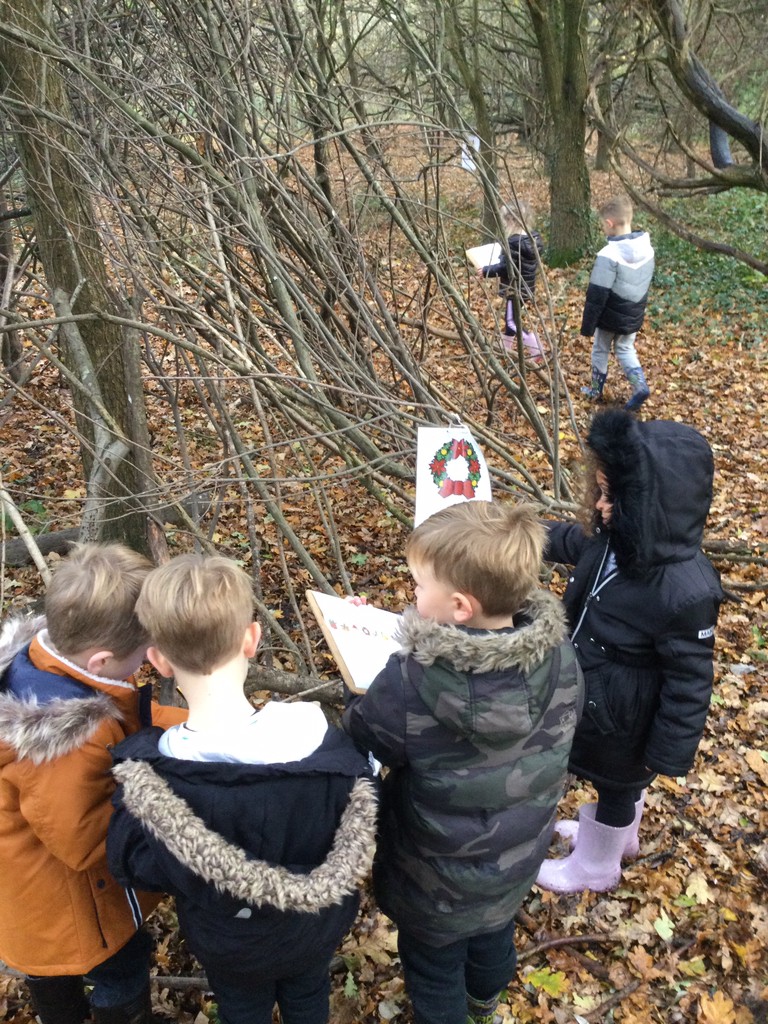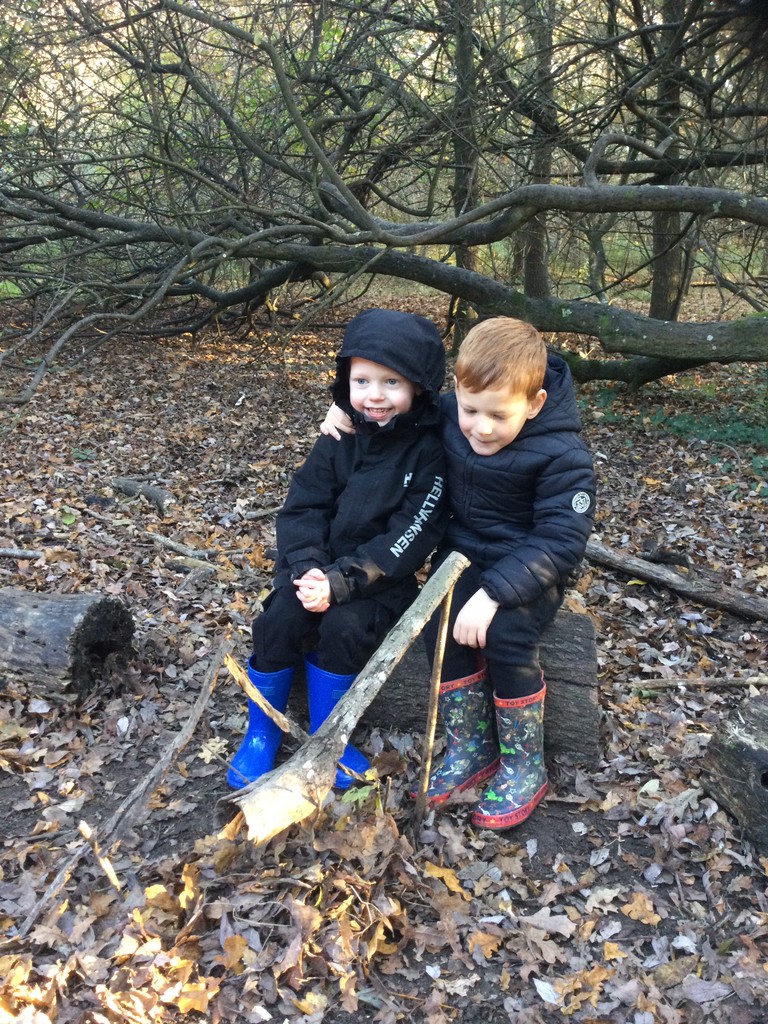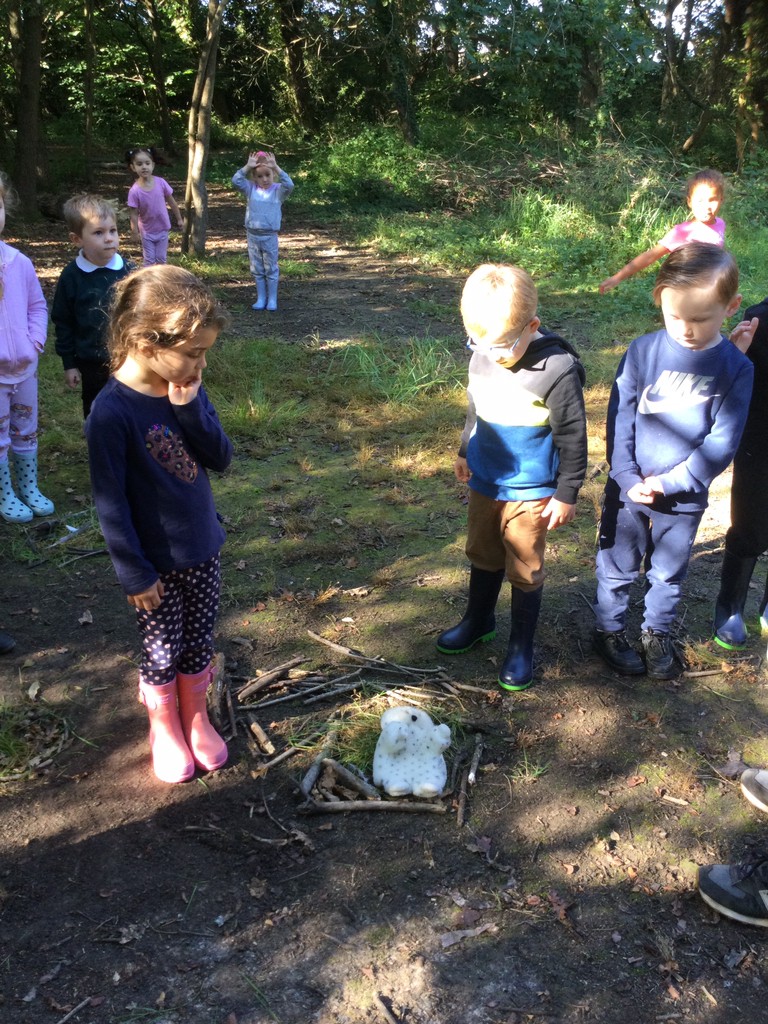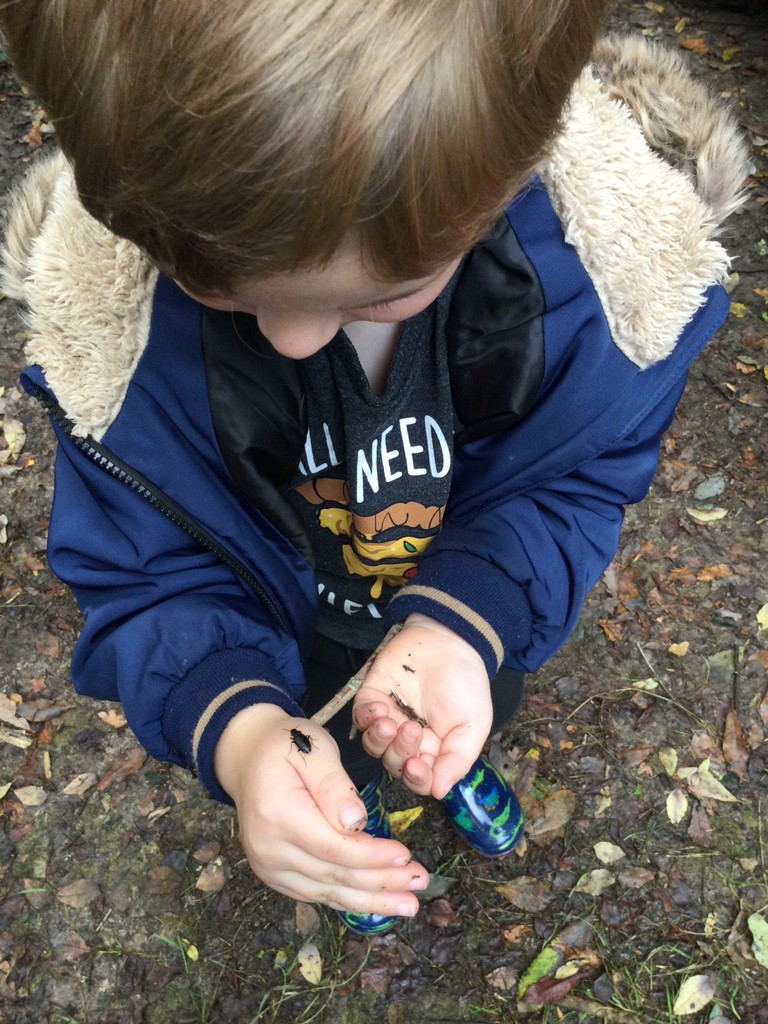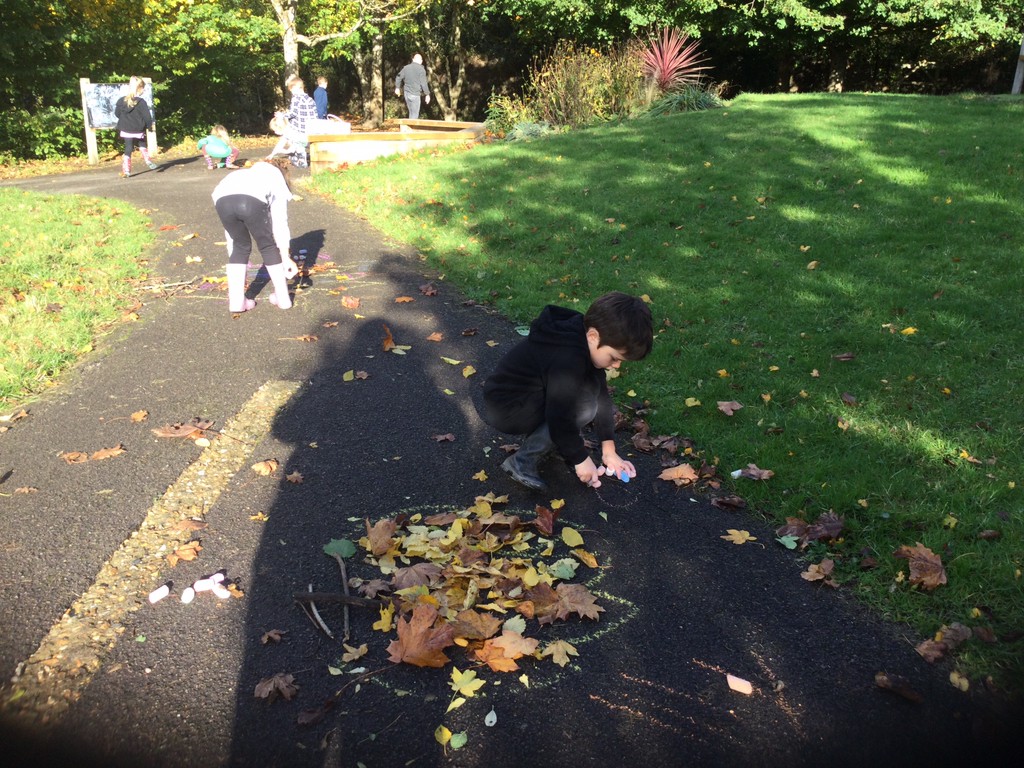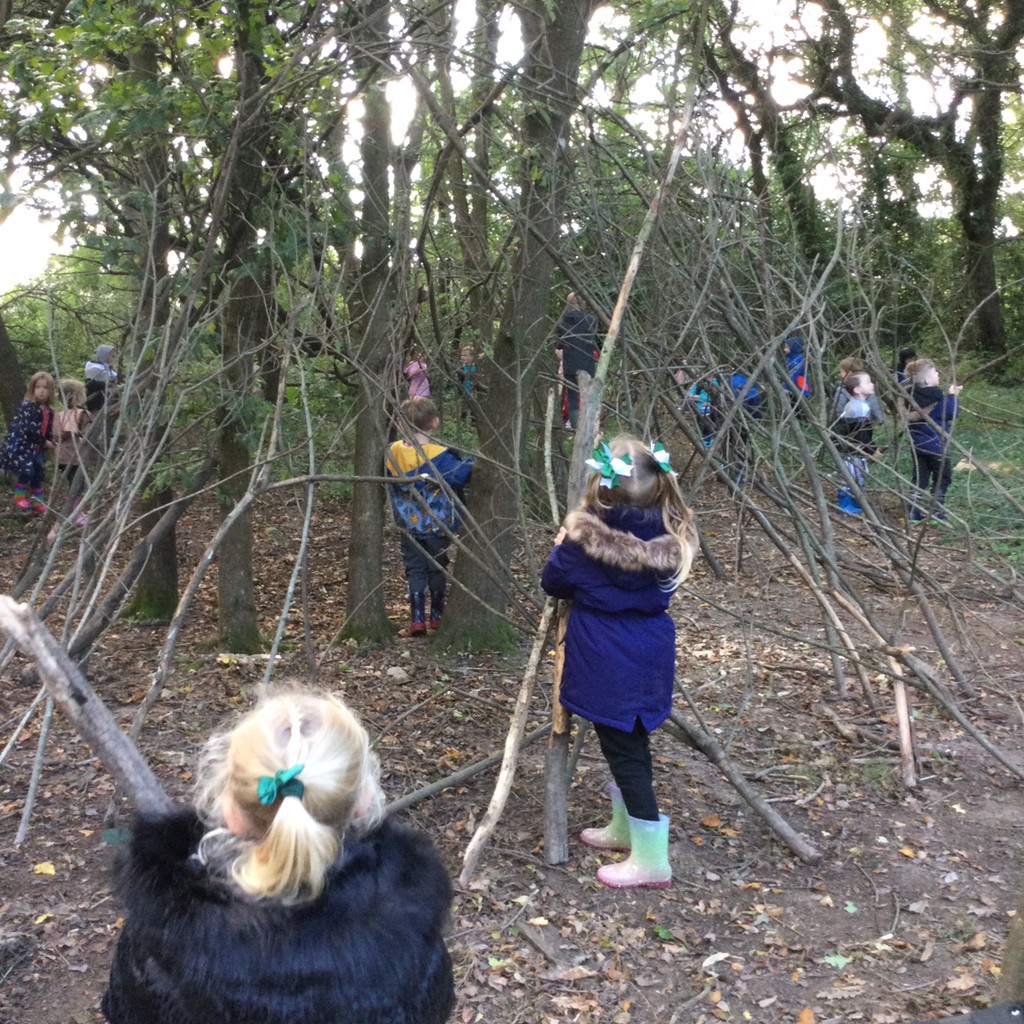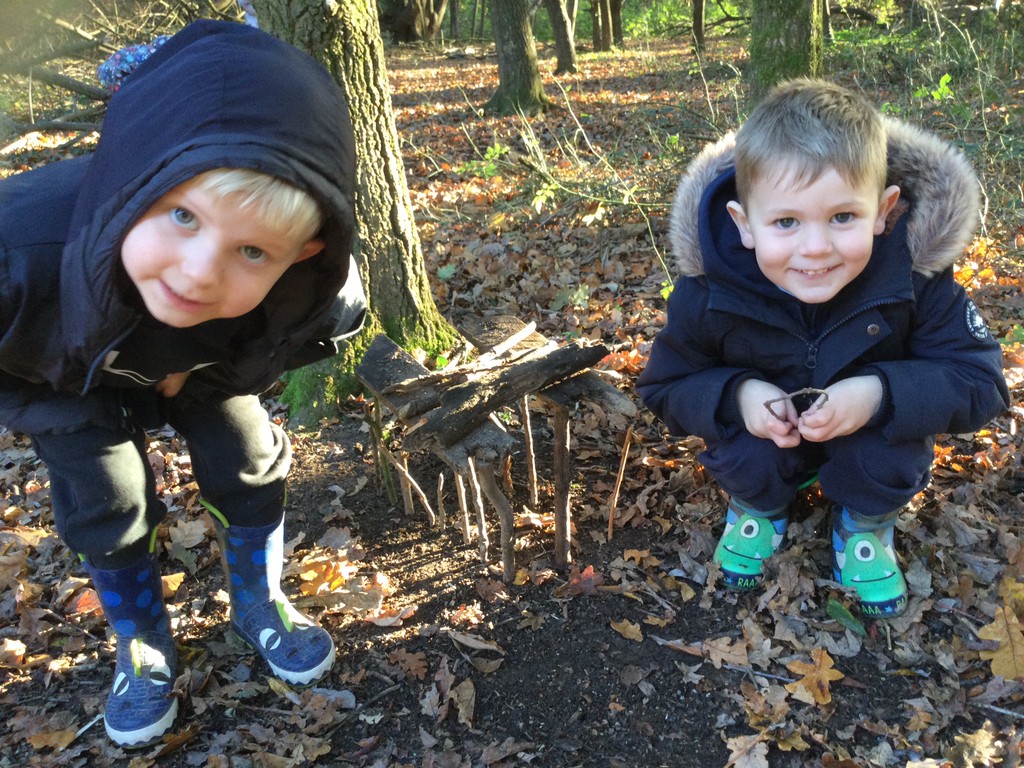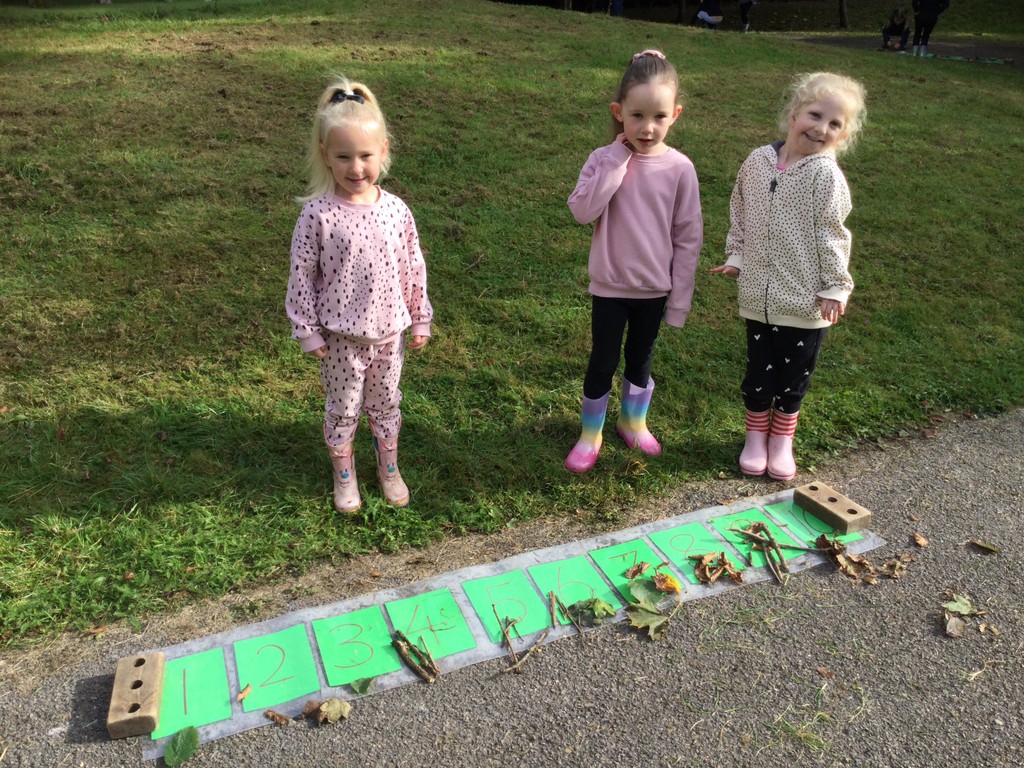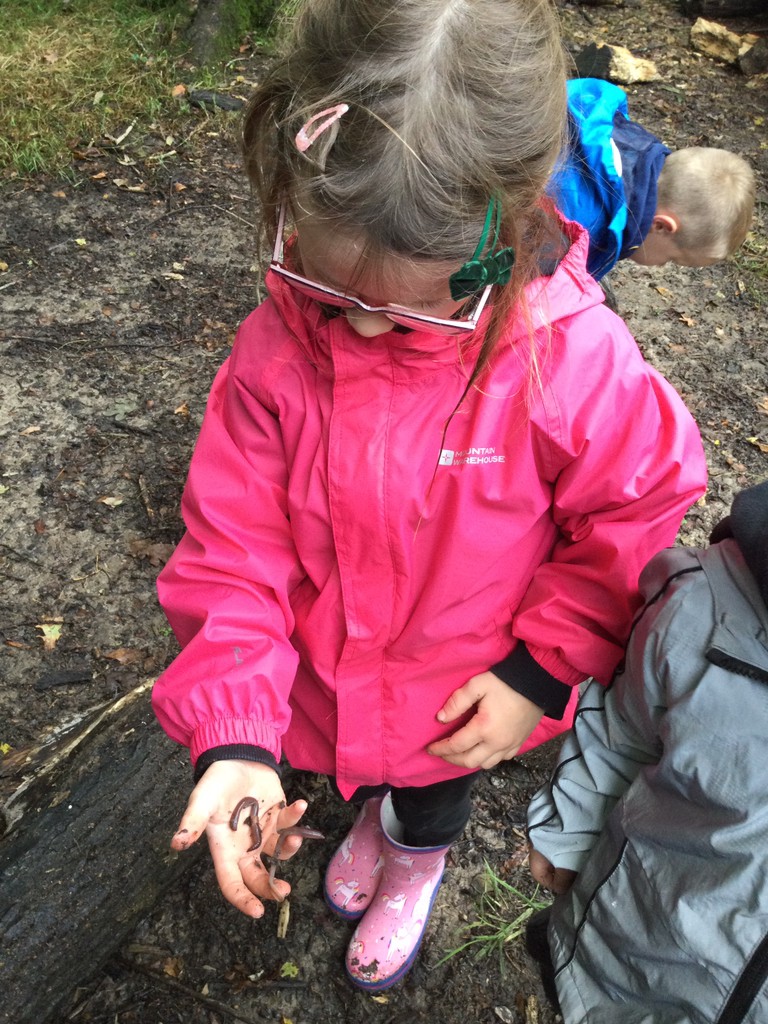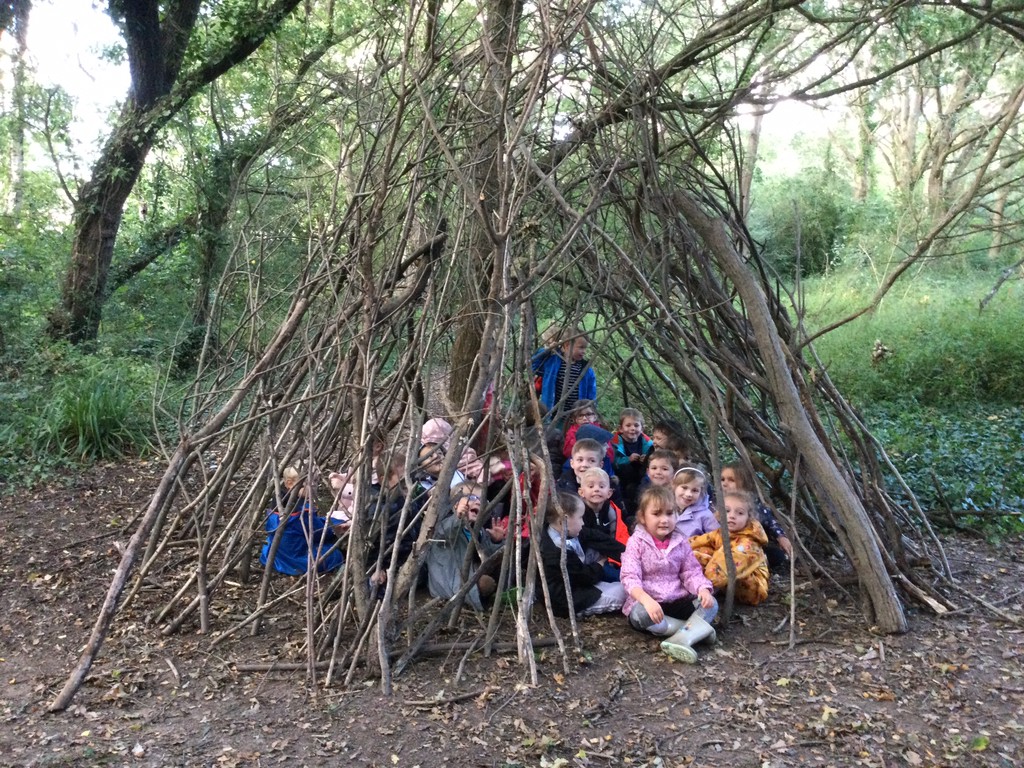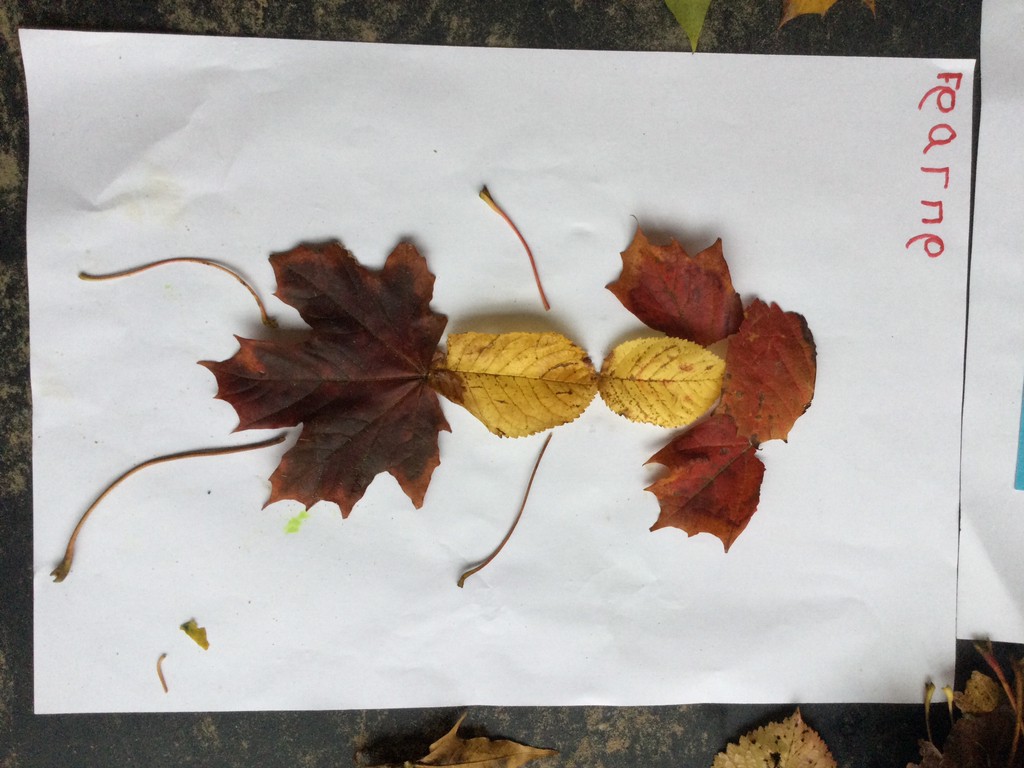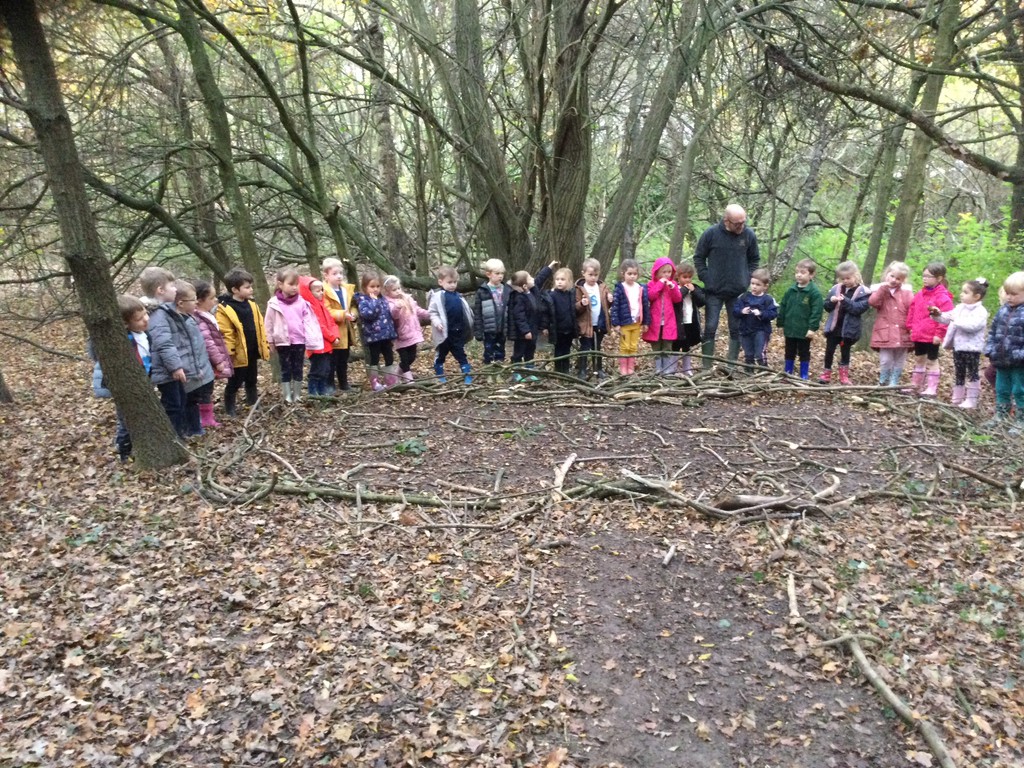 National Child Measurement Programme - School Nursing Team