Year 6
| | | |
| --- | --- | --- |
| Indoor PE | Outdoor PE | Yoga |
| Monday | Wednesday | Friday |
Year 6 will need to wear their PE Kit to school each Monday for indoor PE and each Wednesday for outdoor P.E
Communications
Letter re National Child Measurement Programme (School Nursing Team) – Height and Weight
Leaflet re National Child Measurement Programme
Spring Term 2022 Learning
Year 6 have continued to enjoy their journey through their year and the Spring Term has brought lots of new and exciting learning!
We started the Spring term with our Ancient Egyptian theme, Tomb Raiders. We hooked the children in by looking at a range of ancient civilisations and comparing the Egyptian period (and its location) to others. The children had fun looking at artefacts and learning about what life was like for an everyday Ancient Egyptian. Alongside this, they learnt about mummification and how the Ancient Egyptians dealt with the dead. This culminated with the children designing and creating their own sarcophagus – worthy of a Pharaoh!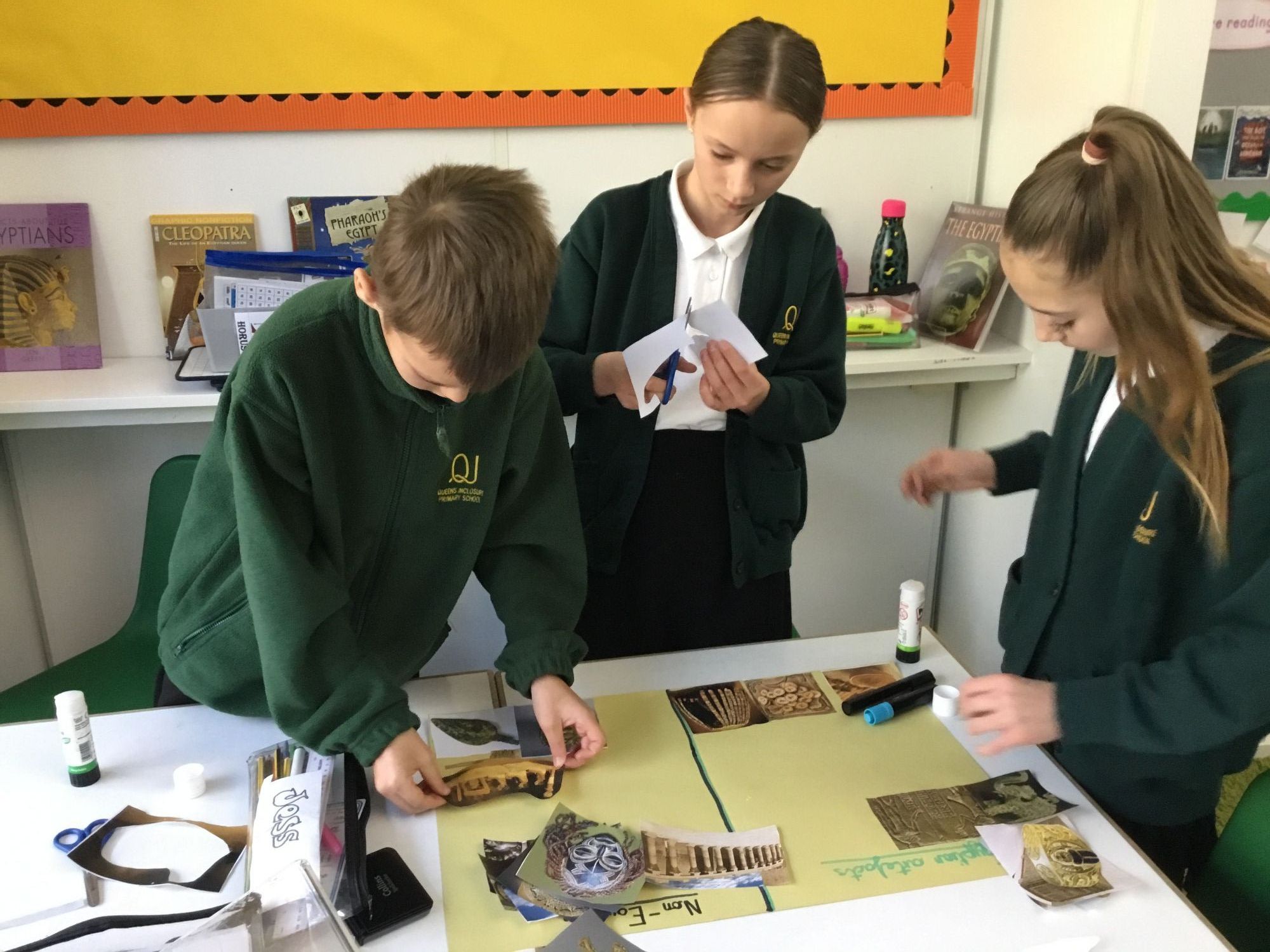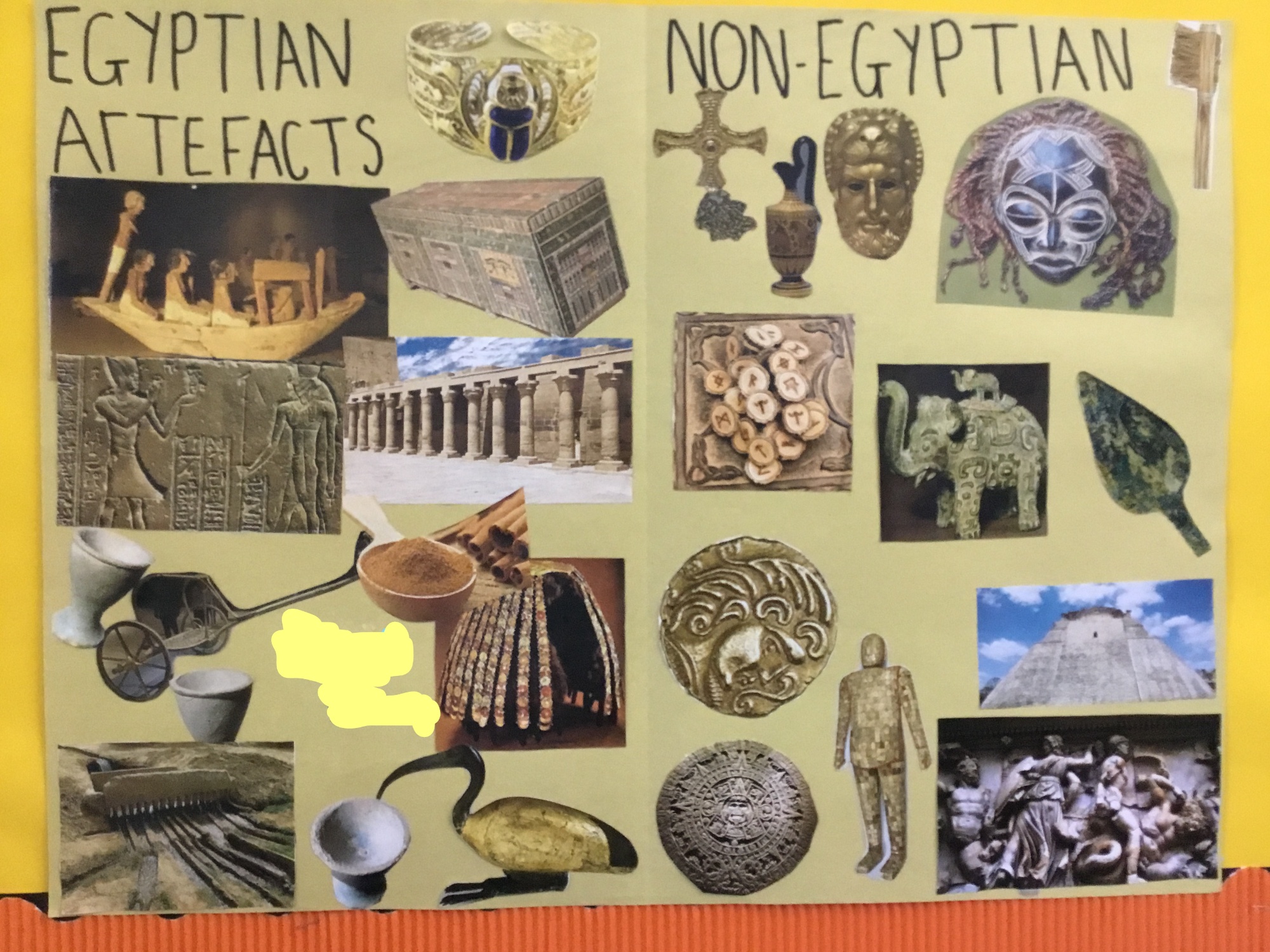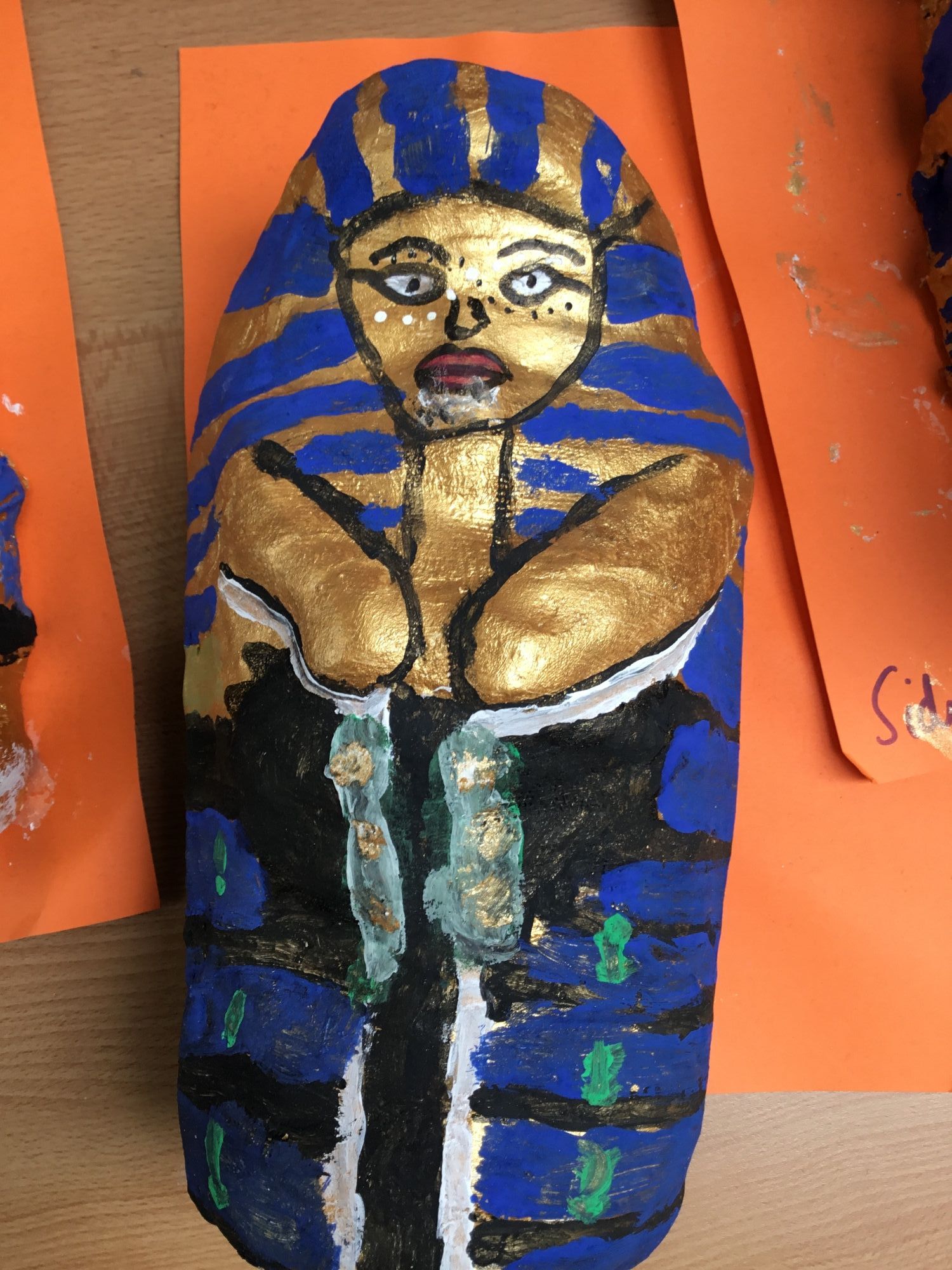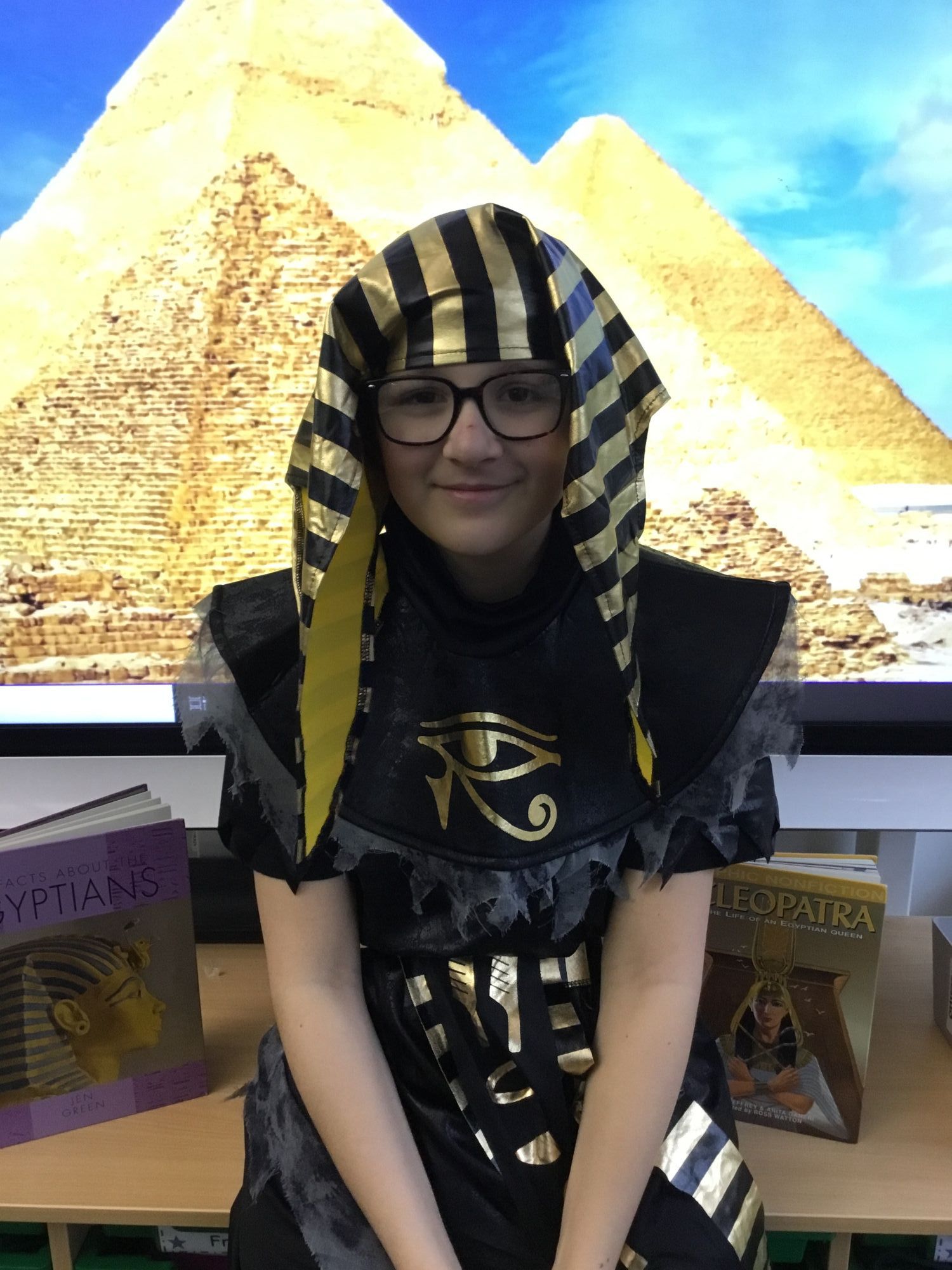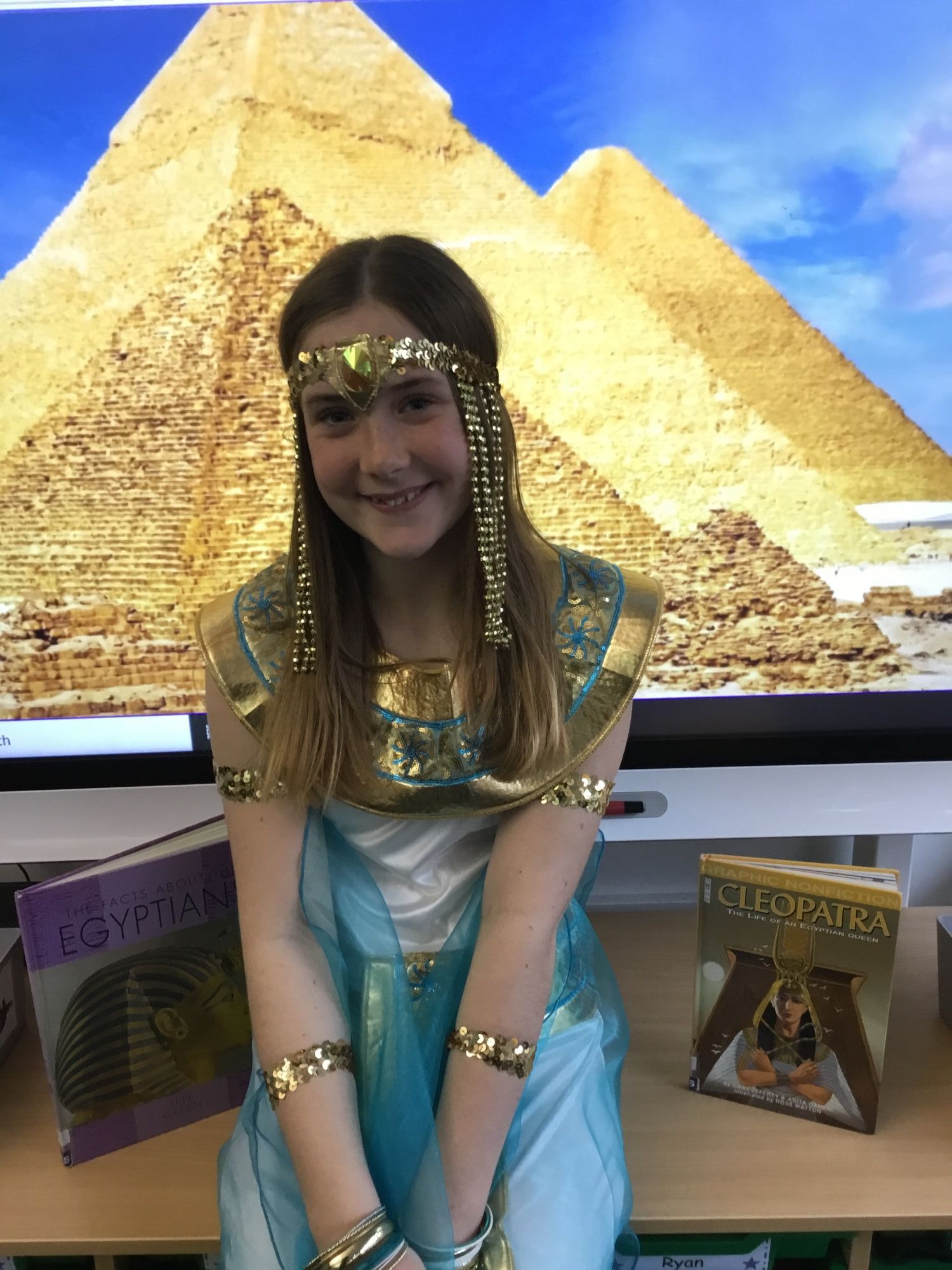 After half-term, our incredibly curious theme was based upon Alice's Adventures in Wonderland. Our English lessons formed the starting point for our learning, where we read the story and used it to write from the point of view of many of the weird and wonderful characters. Our Design and Technology learning also weaved its way into our theme and we made a range of Alice in Wonderland-inspired keyrings. We started by conducting some market research with Year 5 and each other to try and understand what our target market thought would make a successful product. Once we had designed our keyrings, we had to practise our sewing skills and remember what we had previously learnt in Year 3, before making our final pieces – they look truly fantastic!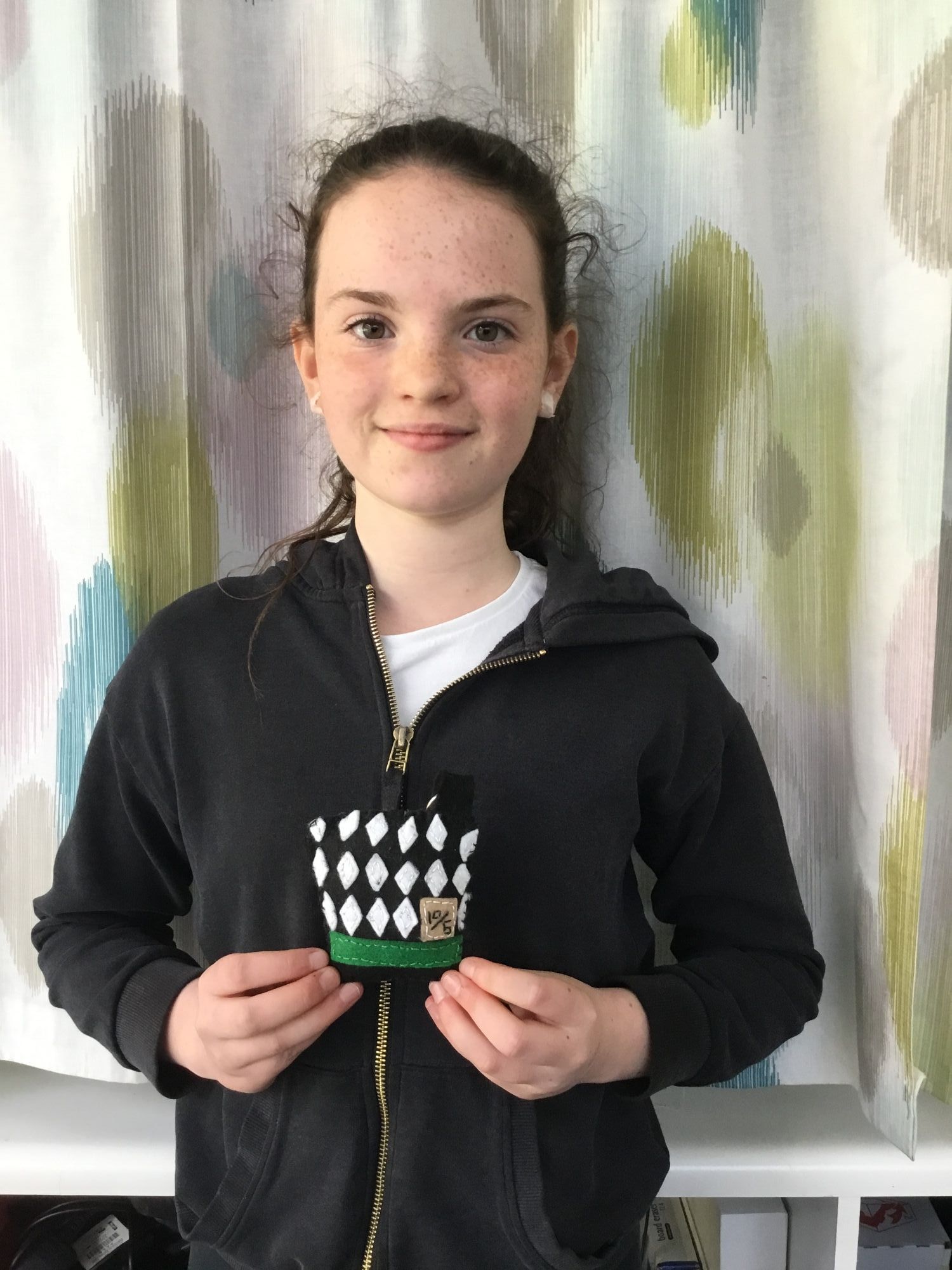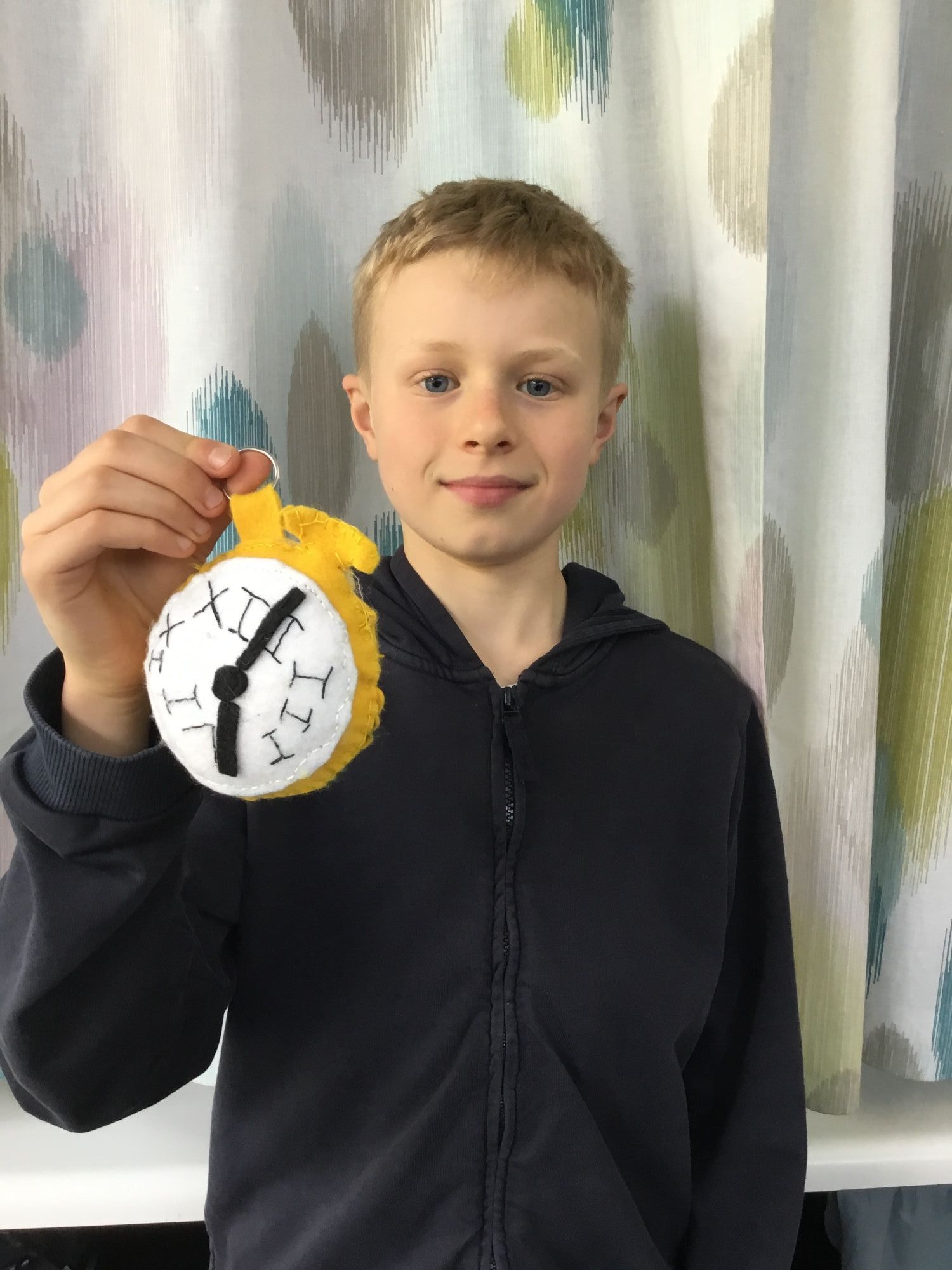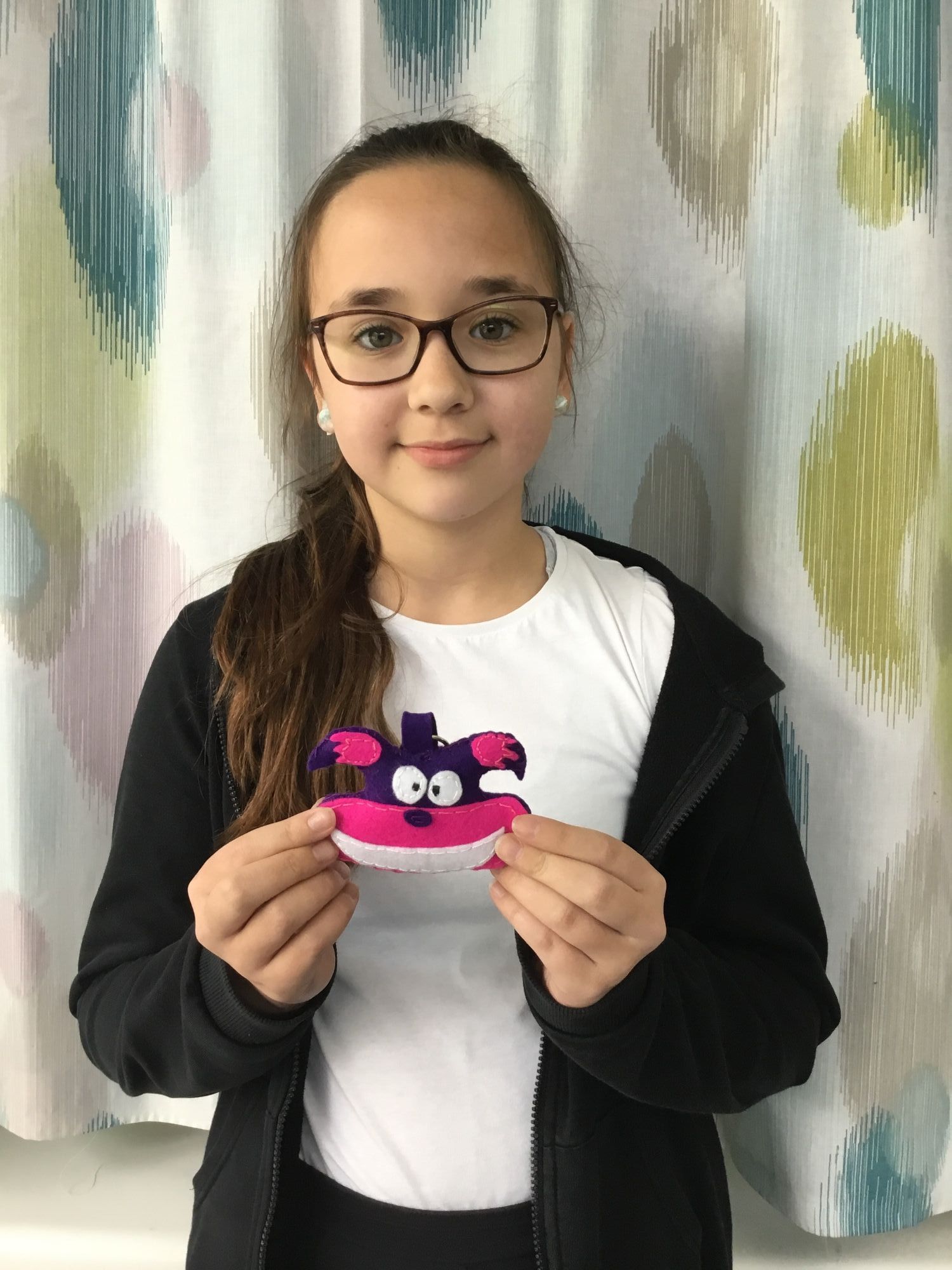 Our 'Curiouser and Curiouser' theme ended with an Alice in Wonderland dress-up day, where the children learnt a verse of the Lobster Quadrille off by heart and performed to each other with an accompanying dance of their choice. They took part in a croquet tournament and finally took part in their own Mad Hatter's Tea Party, where they ate the jam tarts, sandwiches and fruit kebabs that they made that day.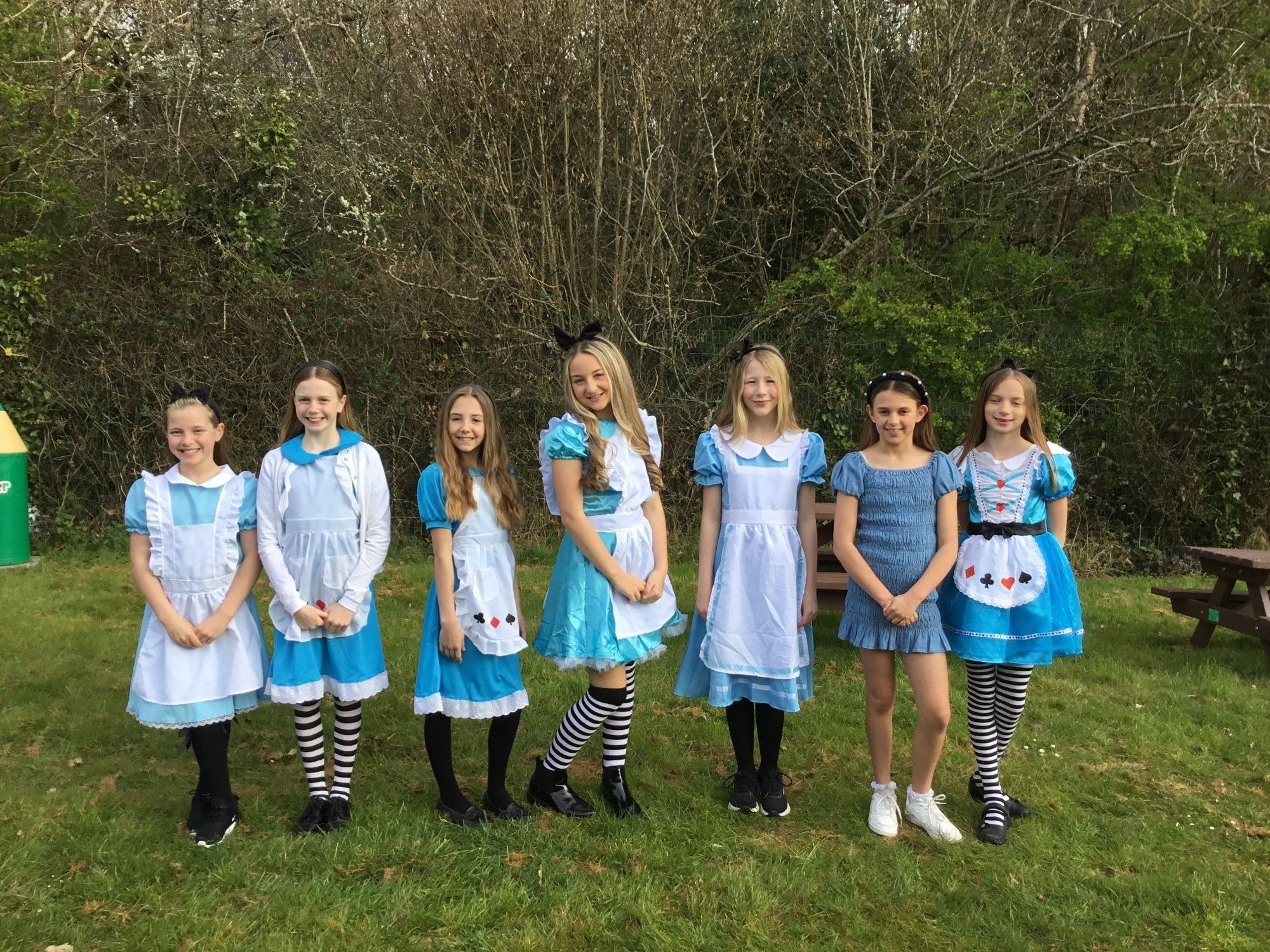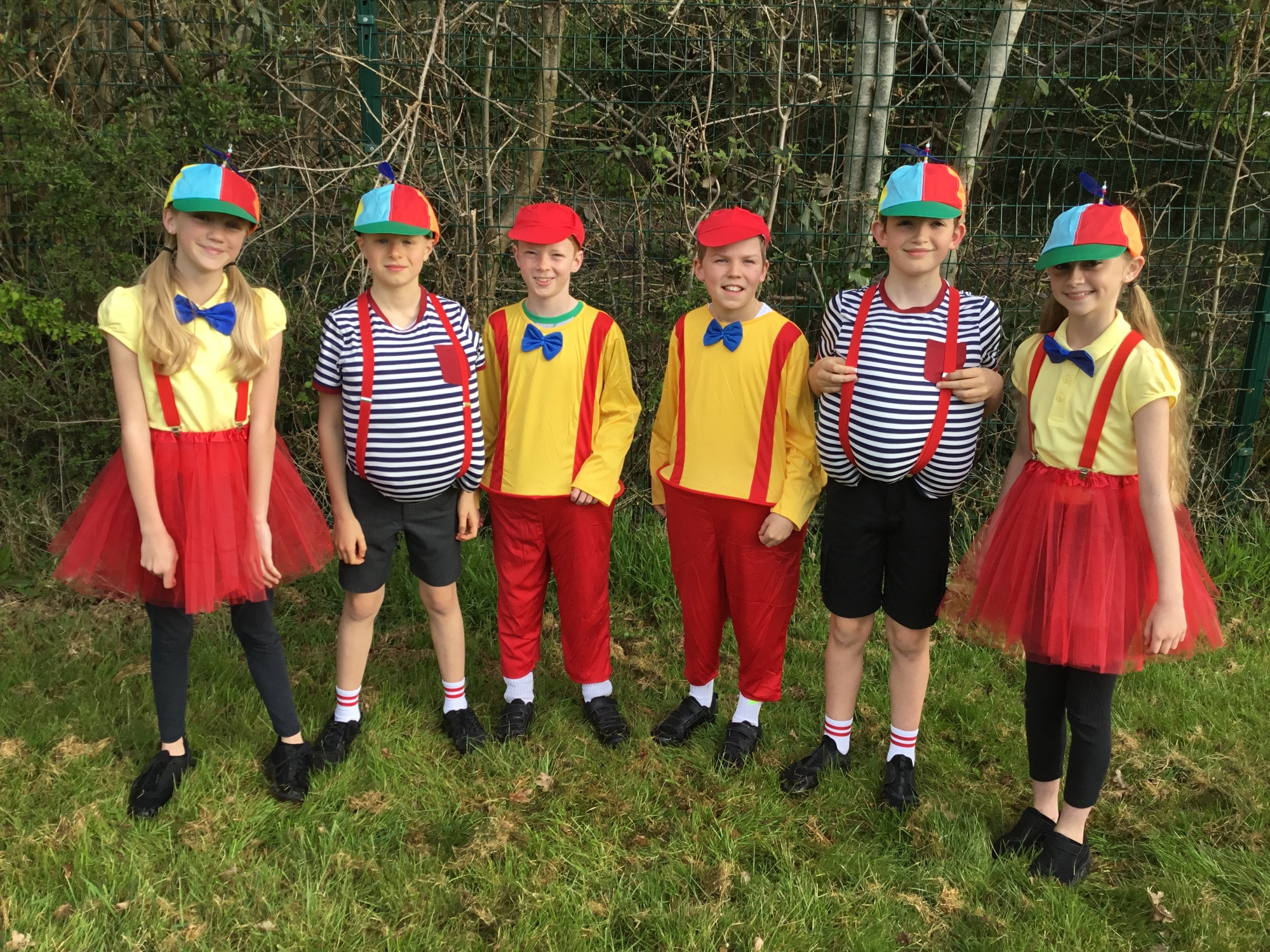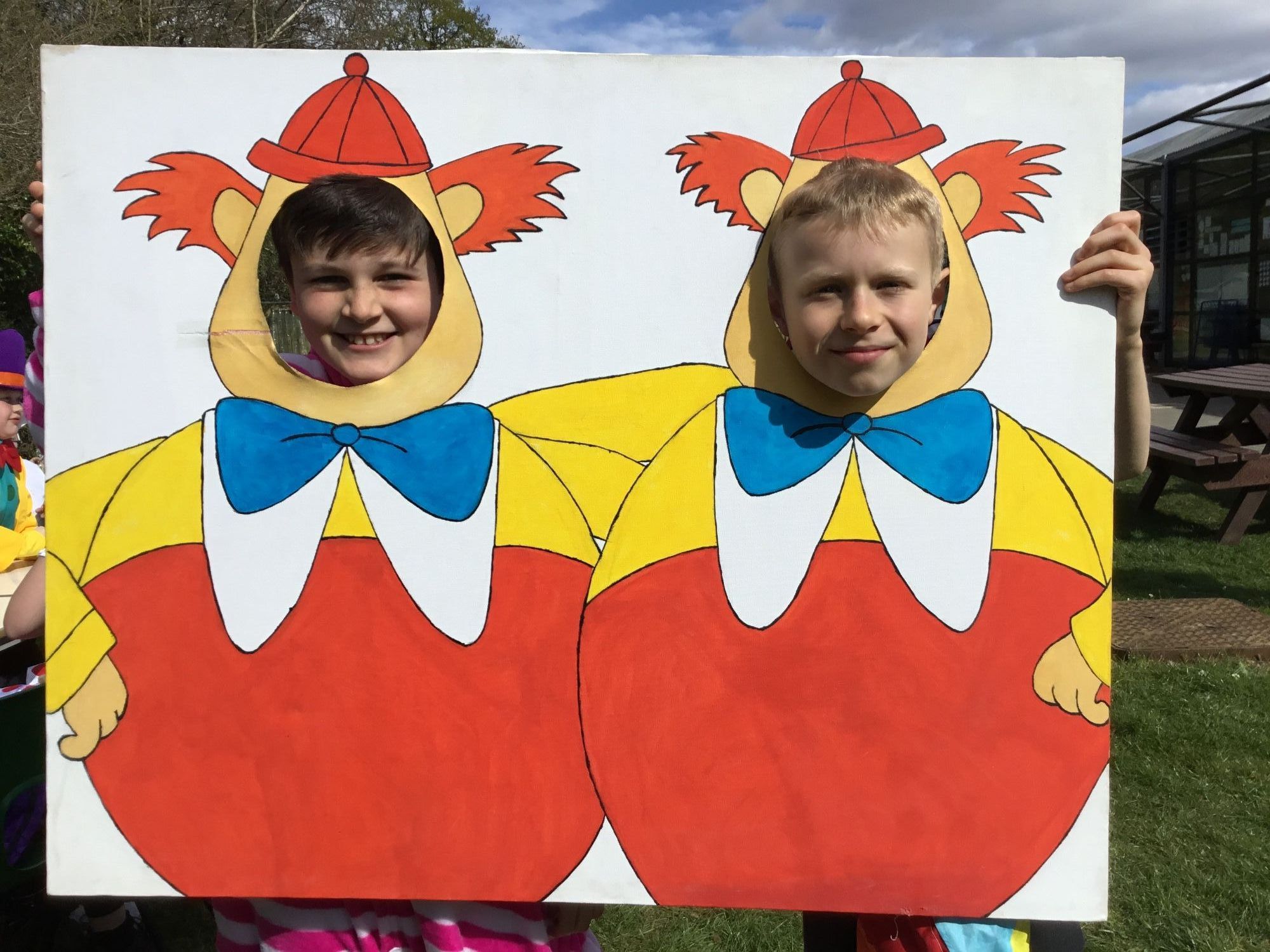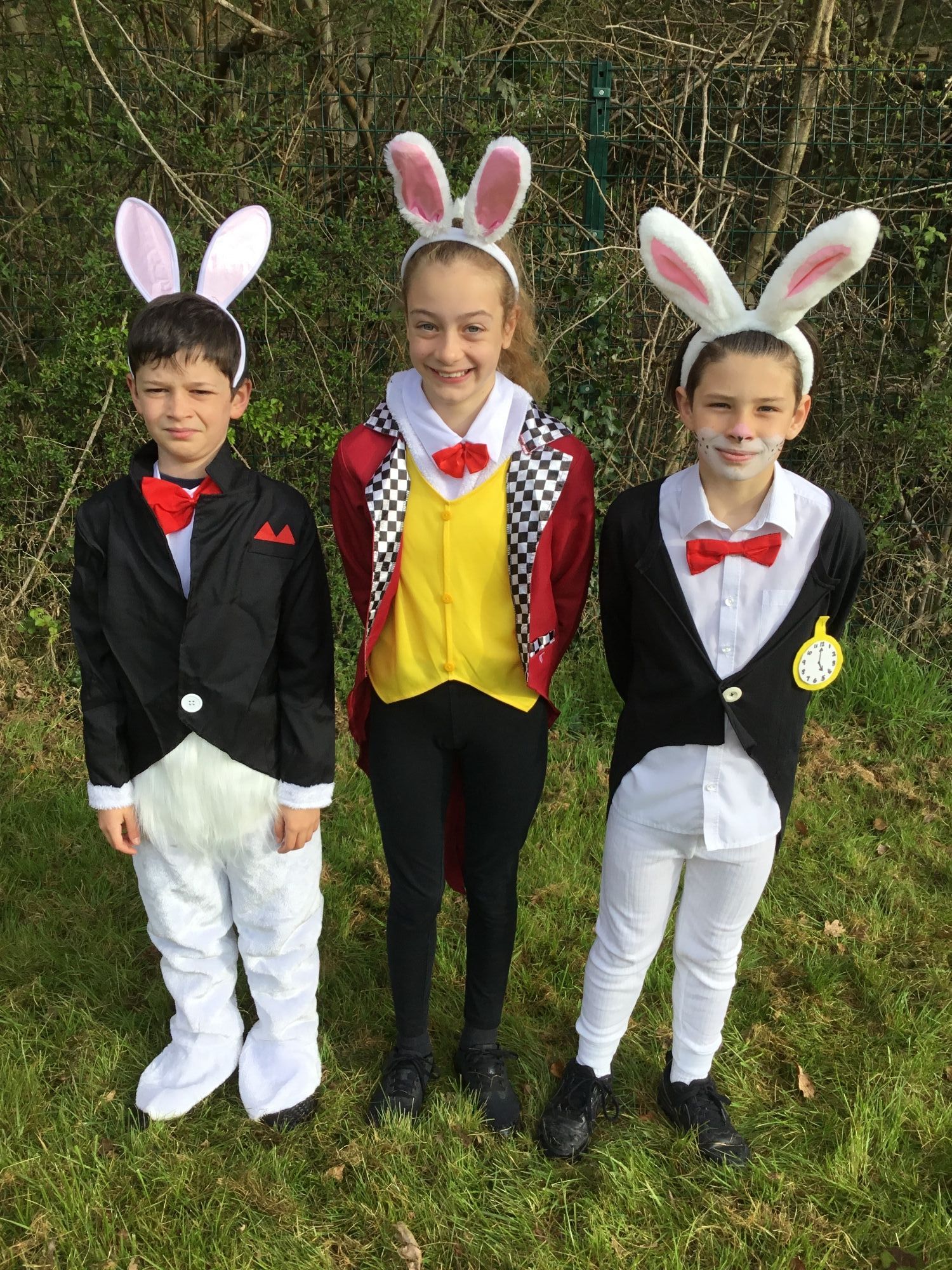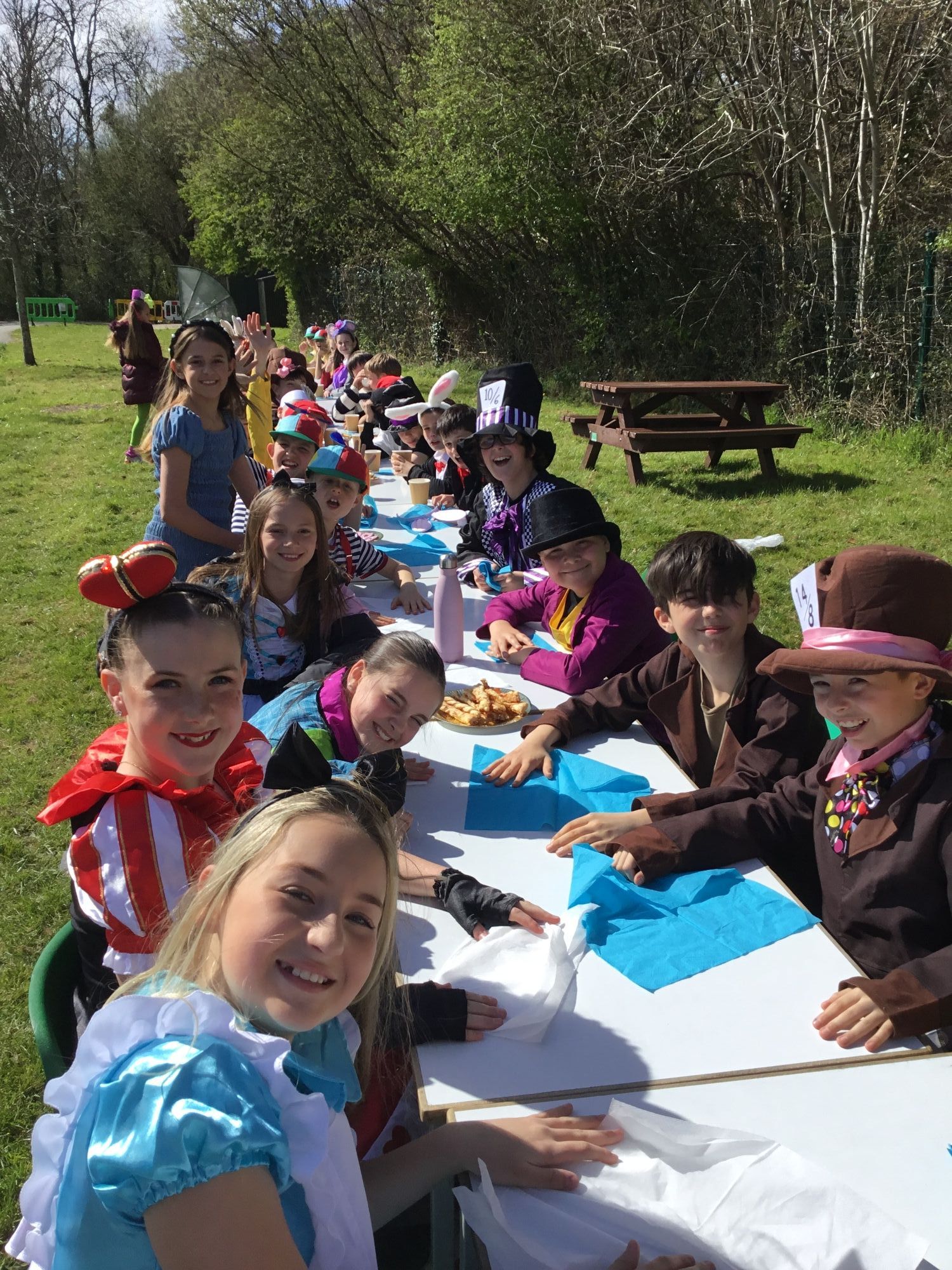 It's been a great term and we look forward to a great last term at QI!
Autumn Term 2021 Learning
Year 6 have had an exciting and enjoyable start to their year. At the start of October, we were visited by the Young Shakespeare Company, who performed their version of Macbeth to the year group. This interactive performance involved all of the children in some form or another, whether they took on some of the roles of the characters or helped to create some of the atmosphere in the story – the year group made an excellent heath together, using sound effects! Following the performance, we took part in our own re-enactment of the battle (from the start of the play) to help us create vivid setting descriptions in our English lessons. We also then wrote letters to Macbeth, in role as Lady Macbeth, in order to persuade him to do whatever it takes to become King of Scotland. The children especially liked having the opportunity to write on tea-stained paper to make it look authentically old!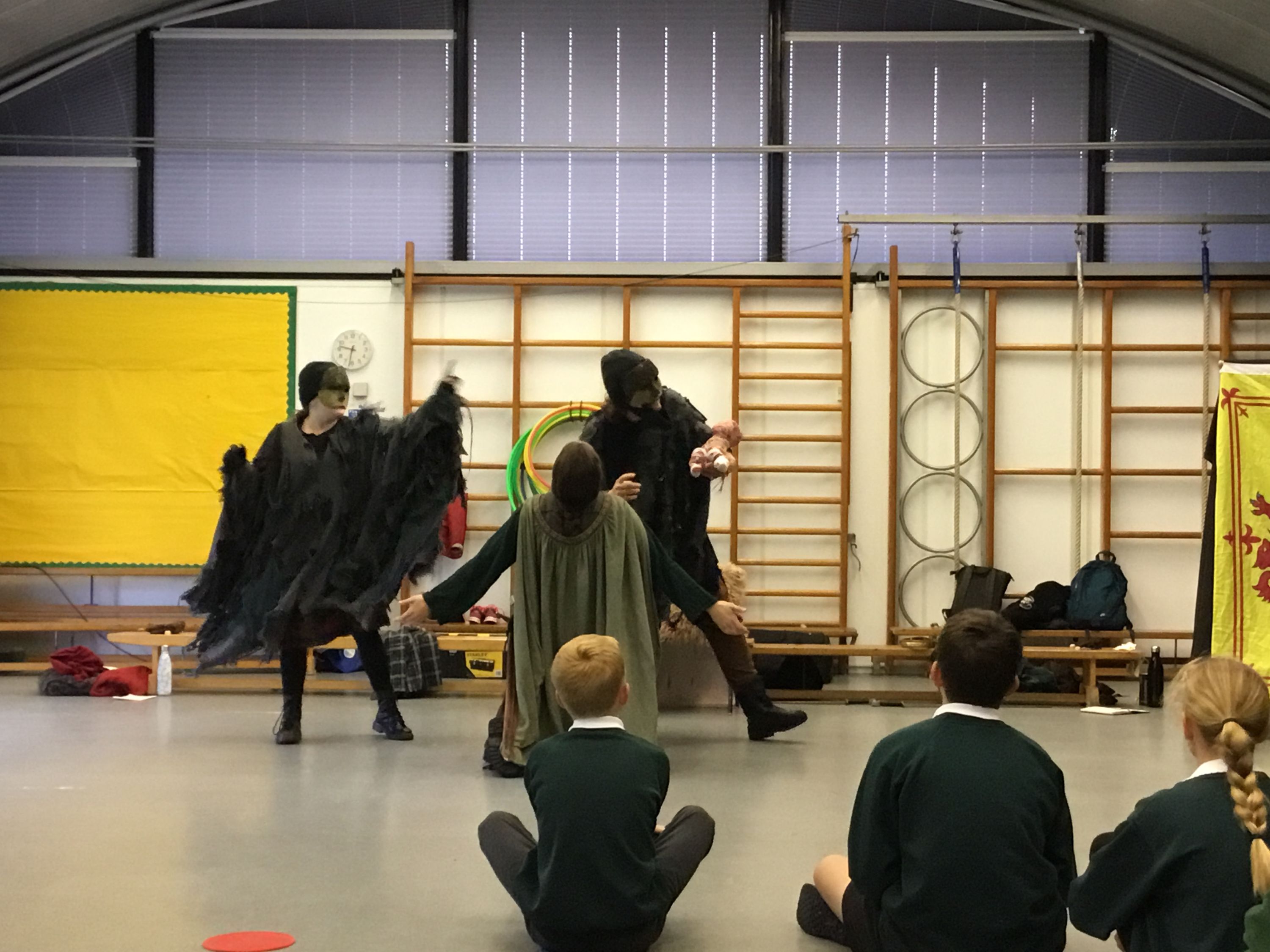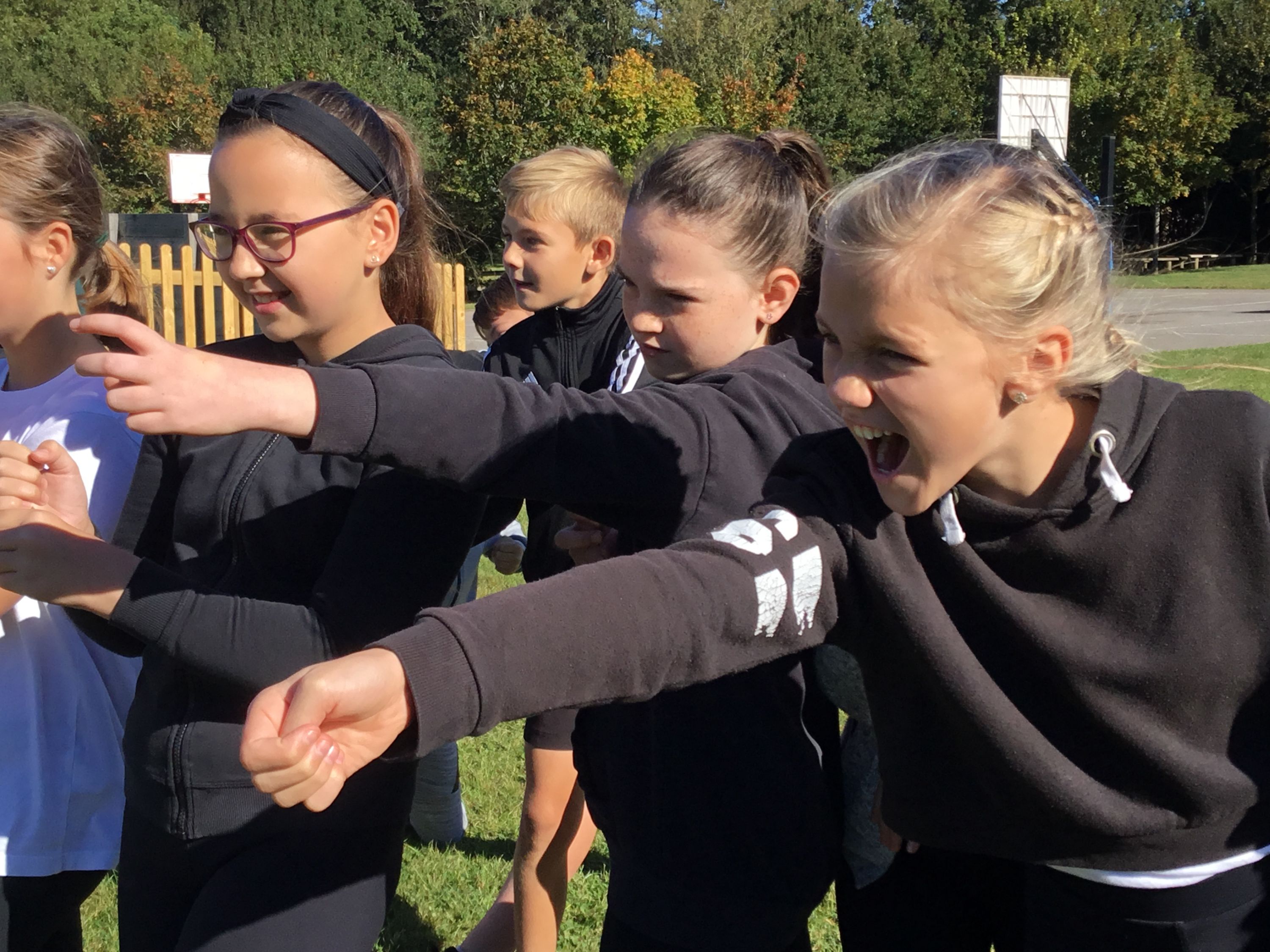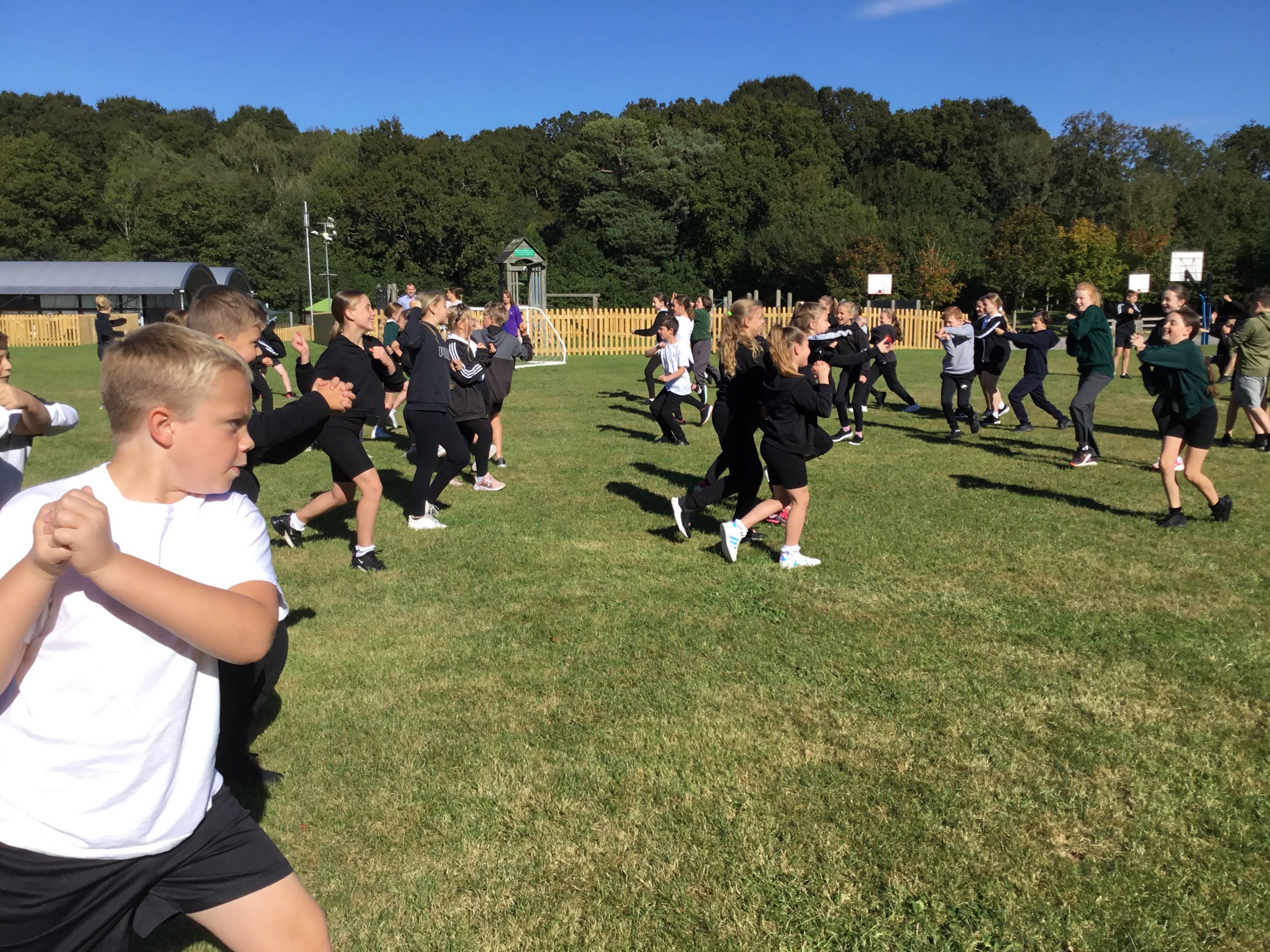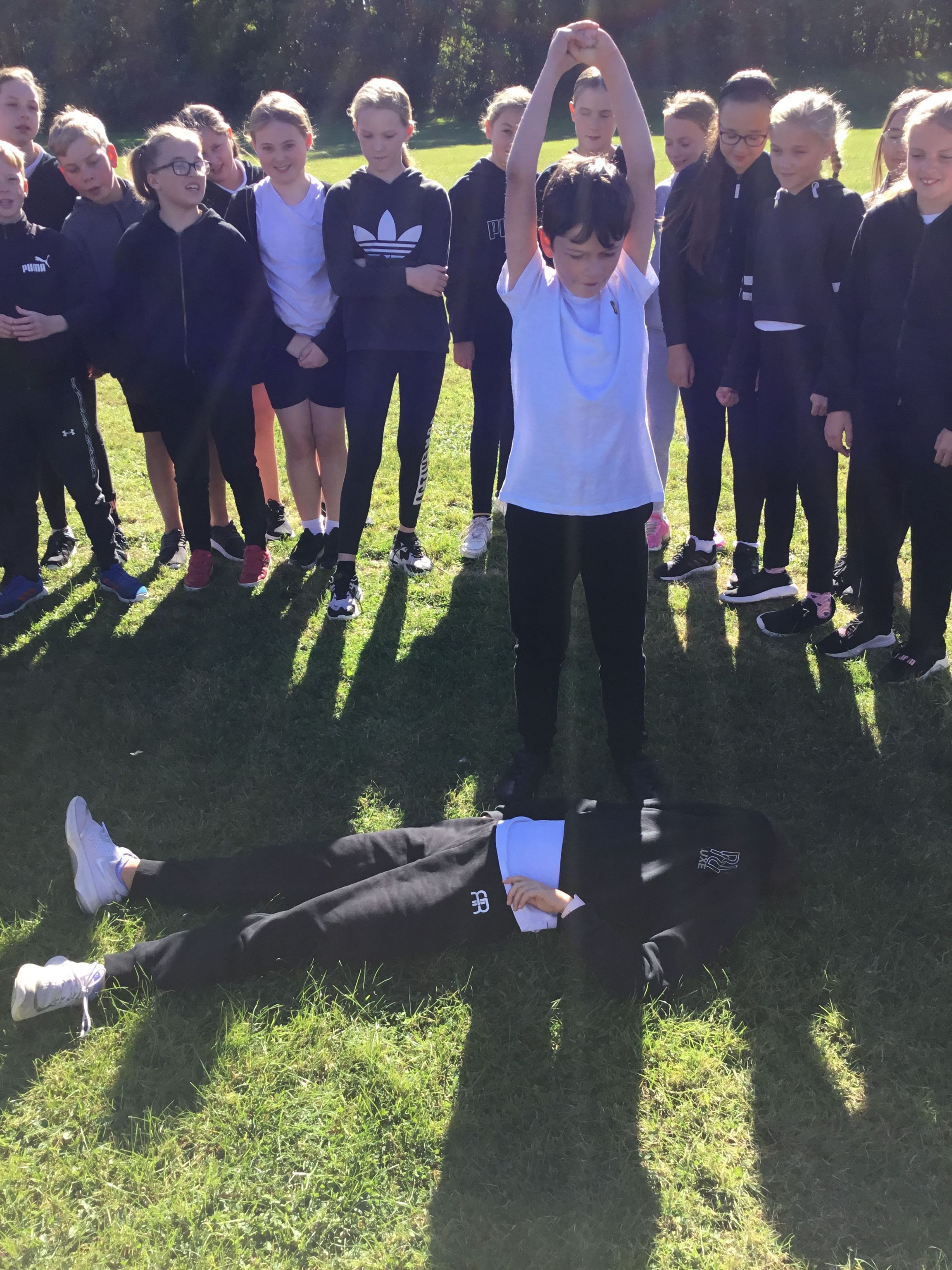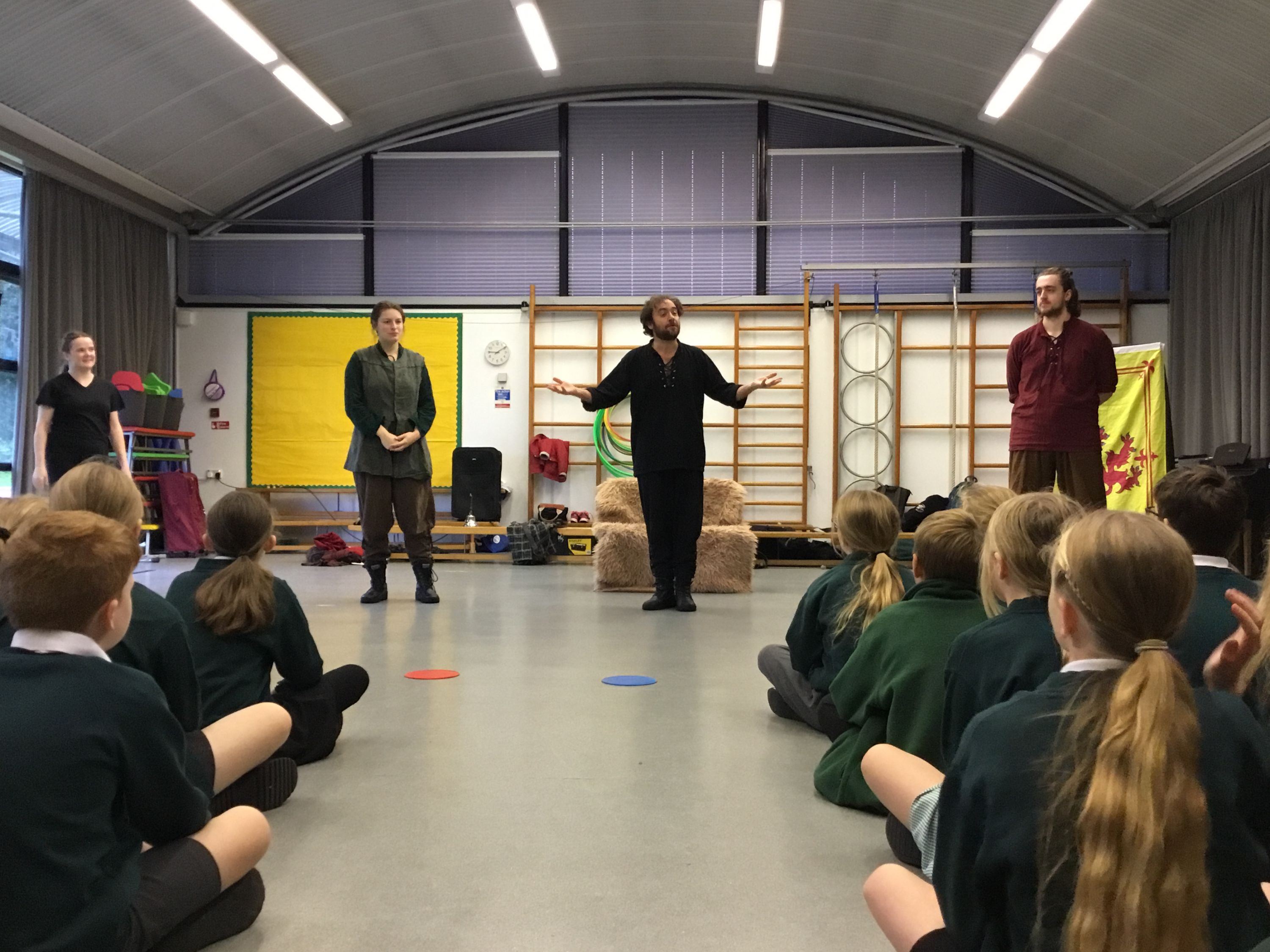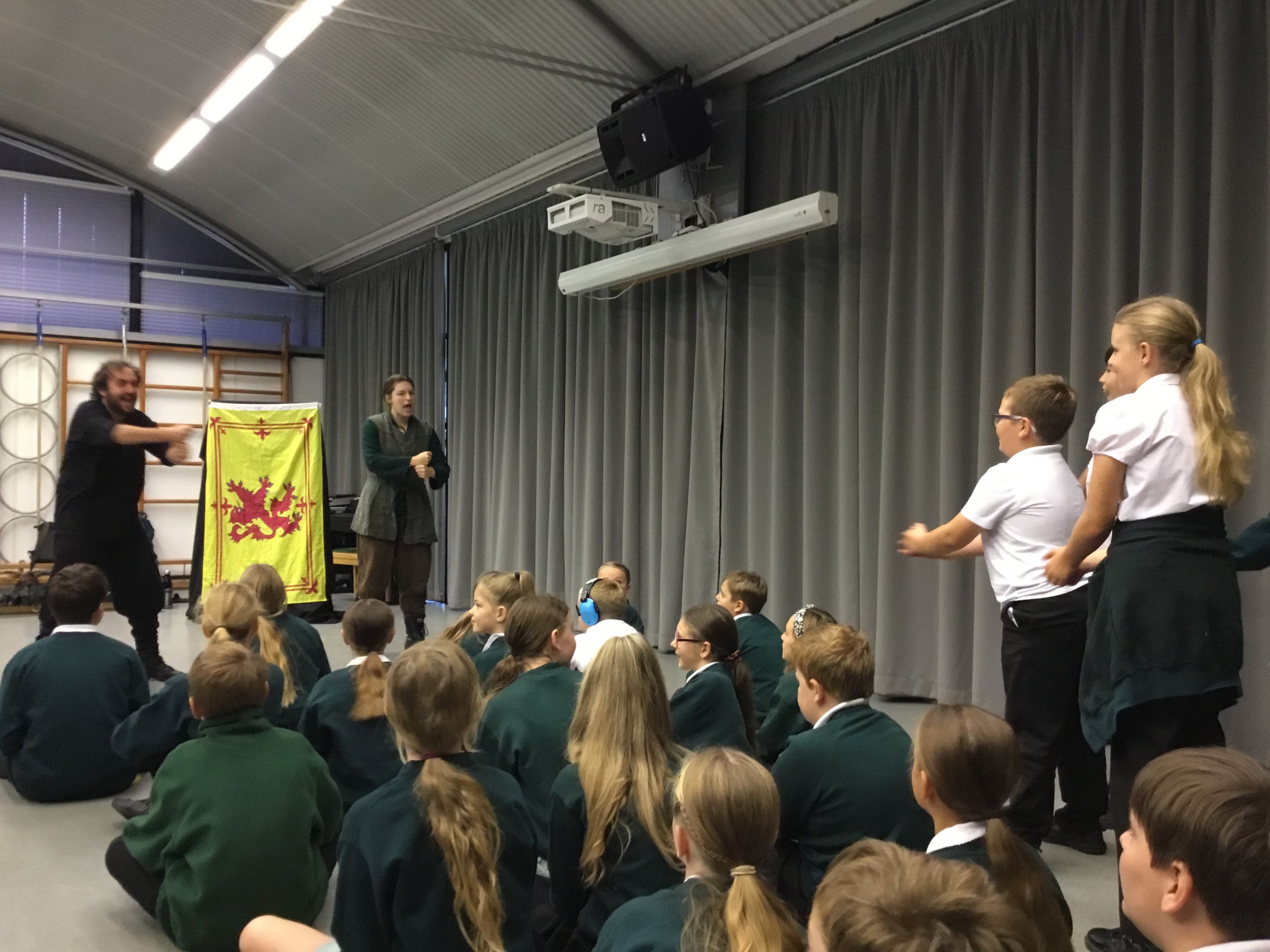 After half-term, we hooked the children into their Science learning about the circulatory system by dissecting a heart. Once we understood how this very important system worked, the children then set up, and took part in, their own investigations, finding out what happens to different people's heart rates before, during and after exercise. The investigation gave the children some great opportunities to record and display the data they collected to help them answer their questions.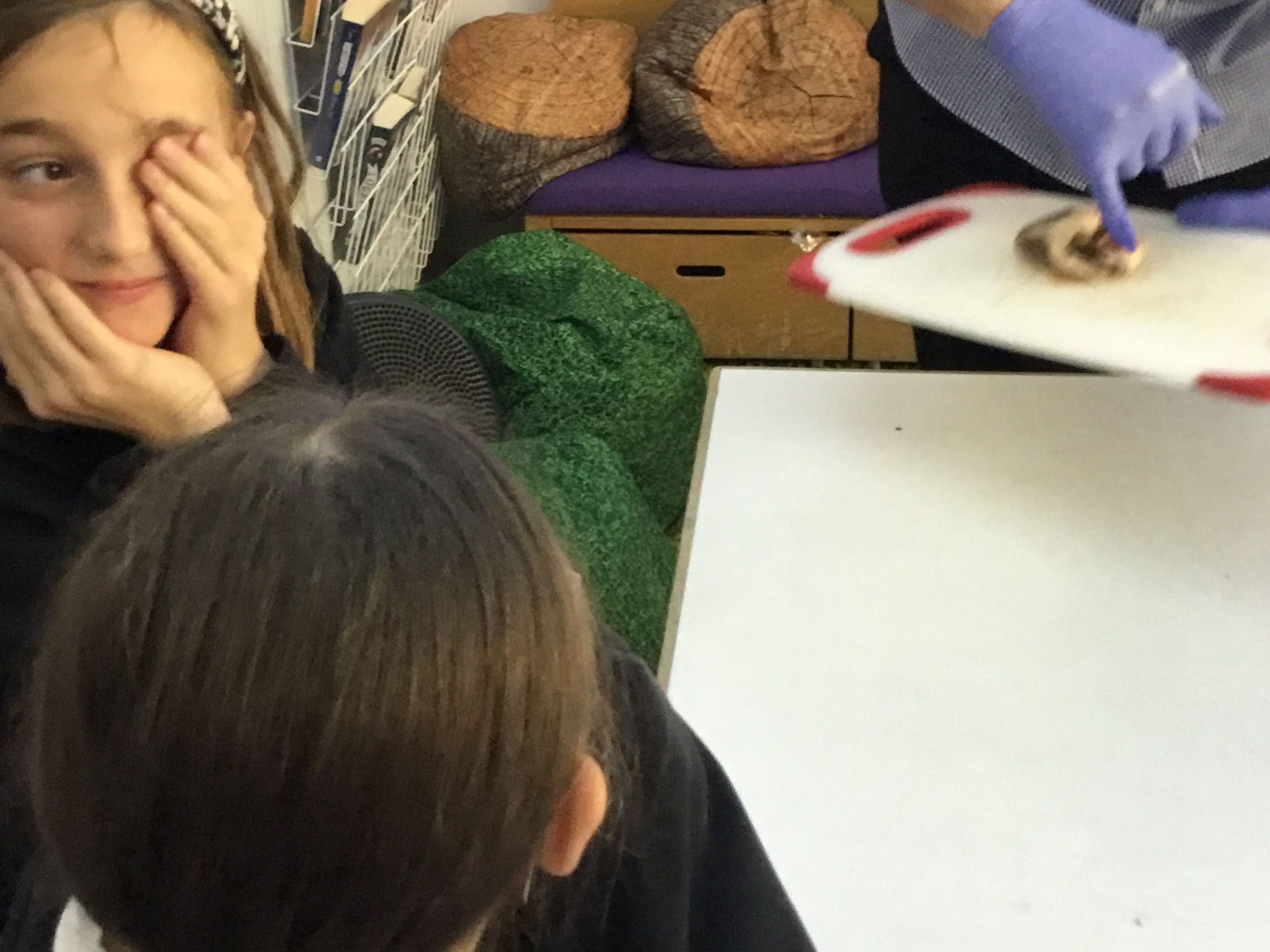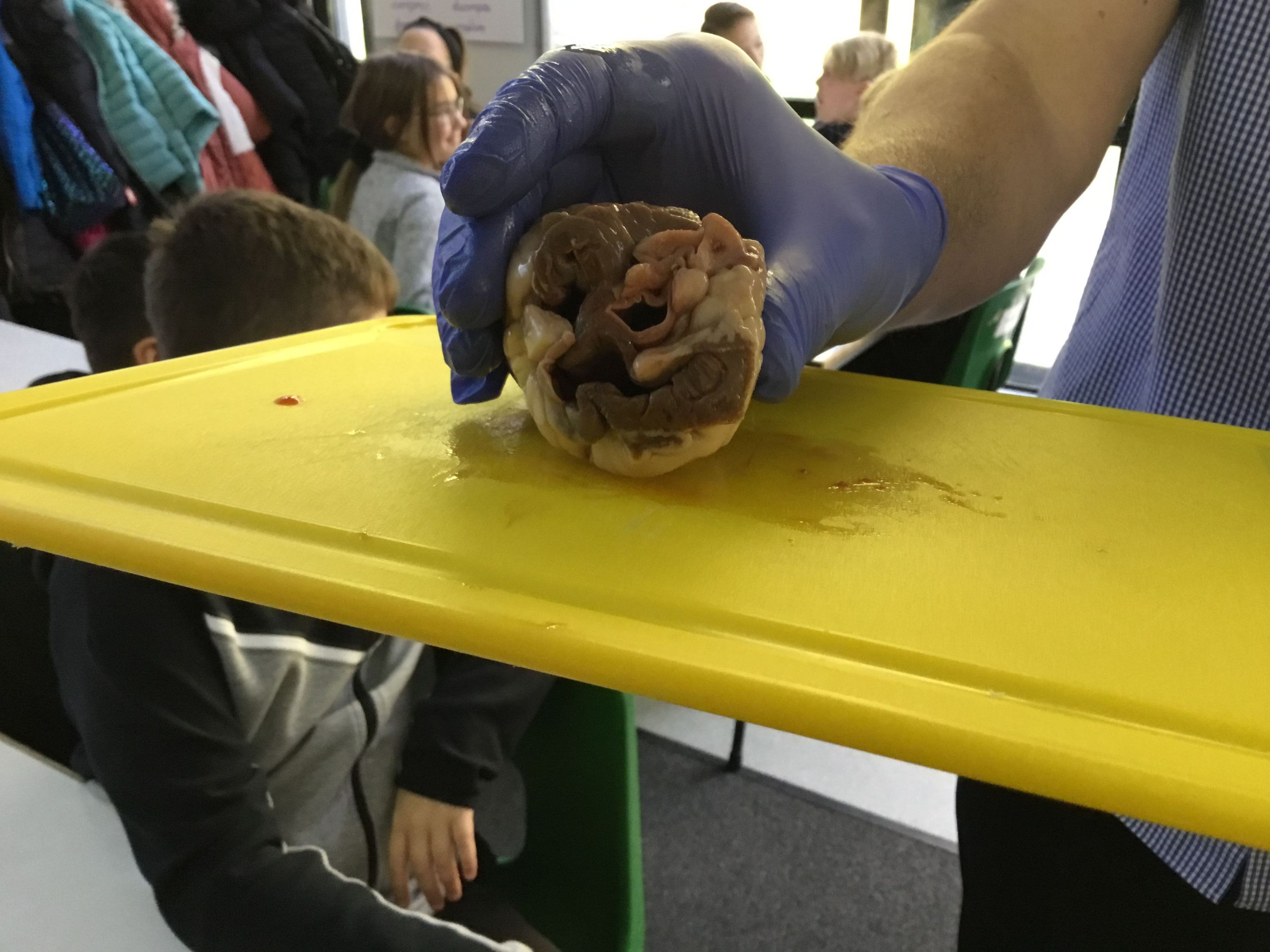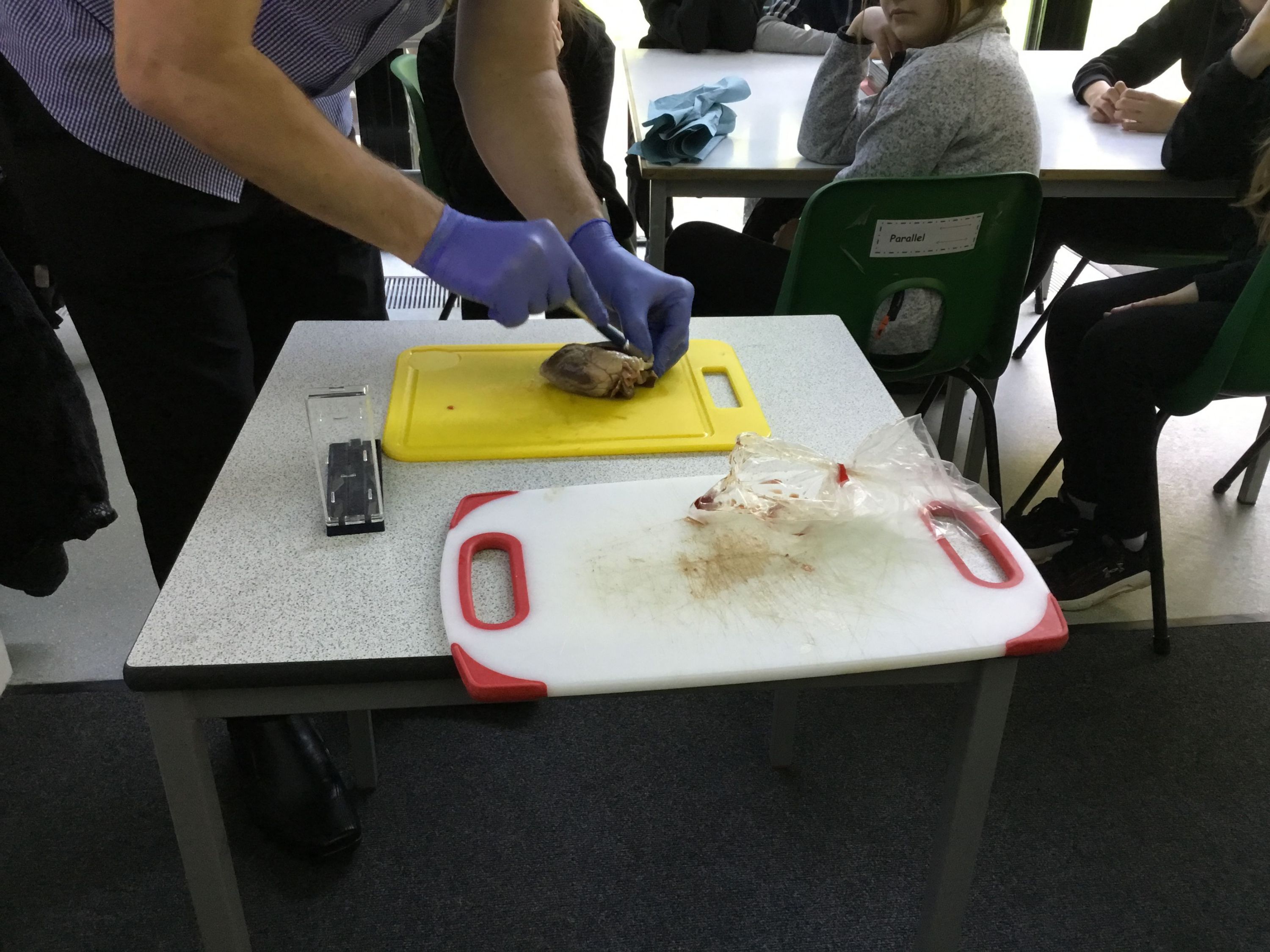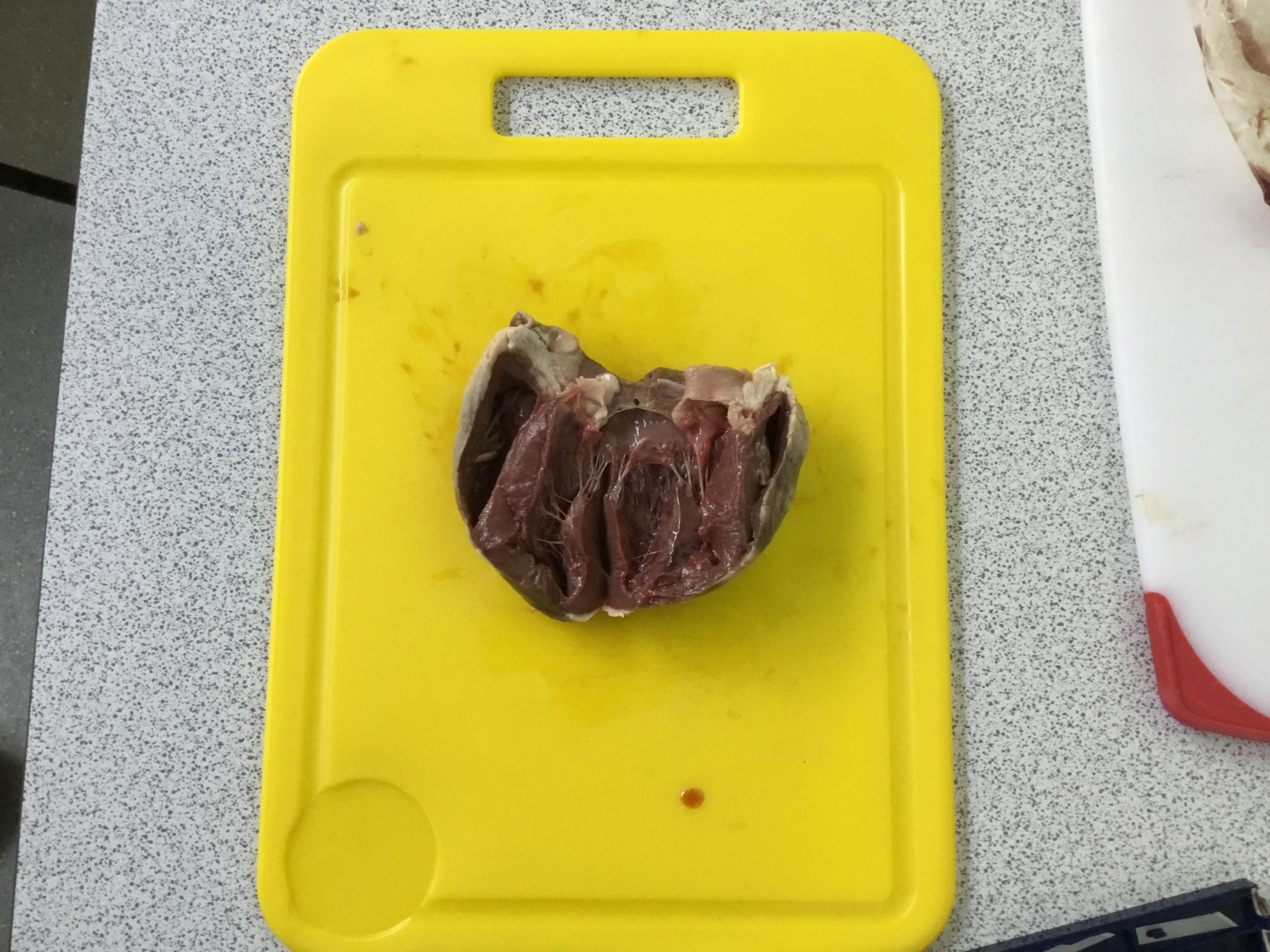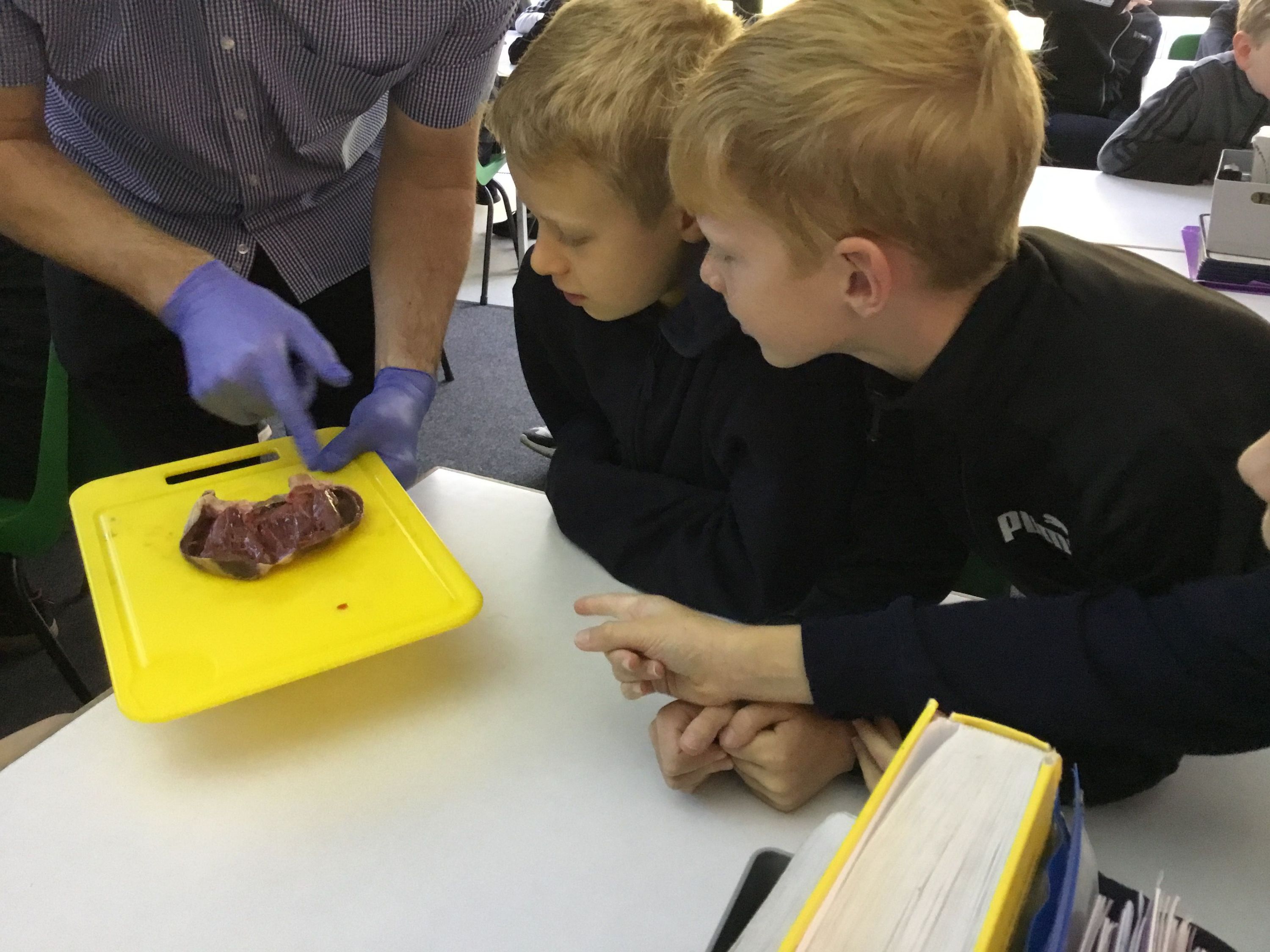 In Art, we have practised using different techniques to help create the illusion of depth within our drawings. The children then enjoyed getting outdoors and applying these techniques within their own compositions with a focus on foreground, mid-ground and background. With a partner, the children took photographs, which they then used to create their final drawings. Take a look at some of their pictures below – they really show how the children achieved the illusion of depth.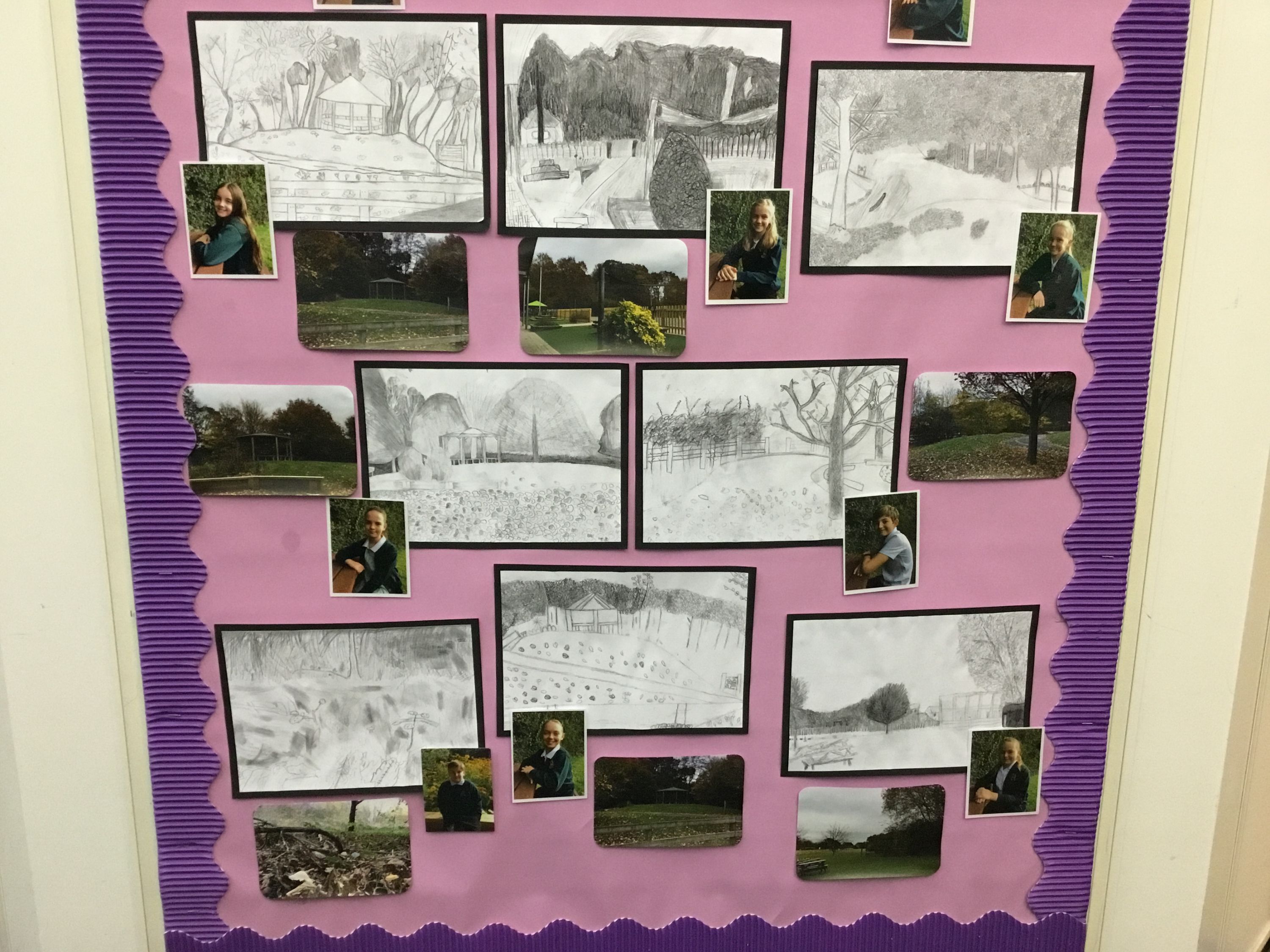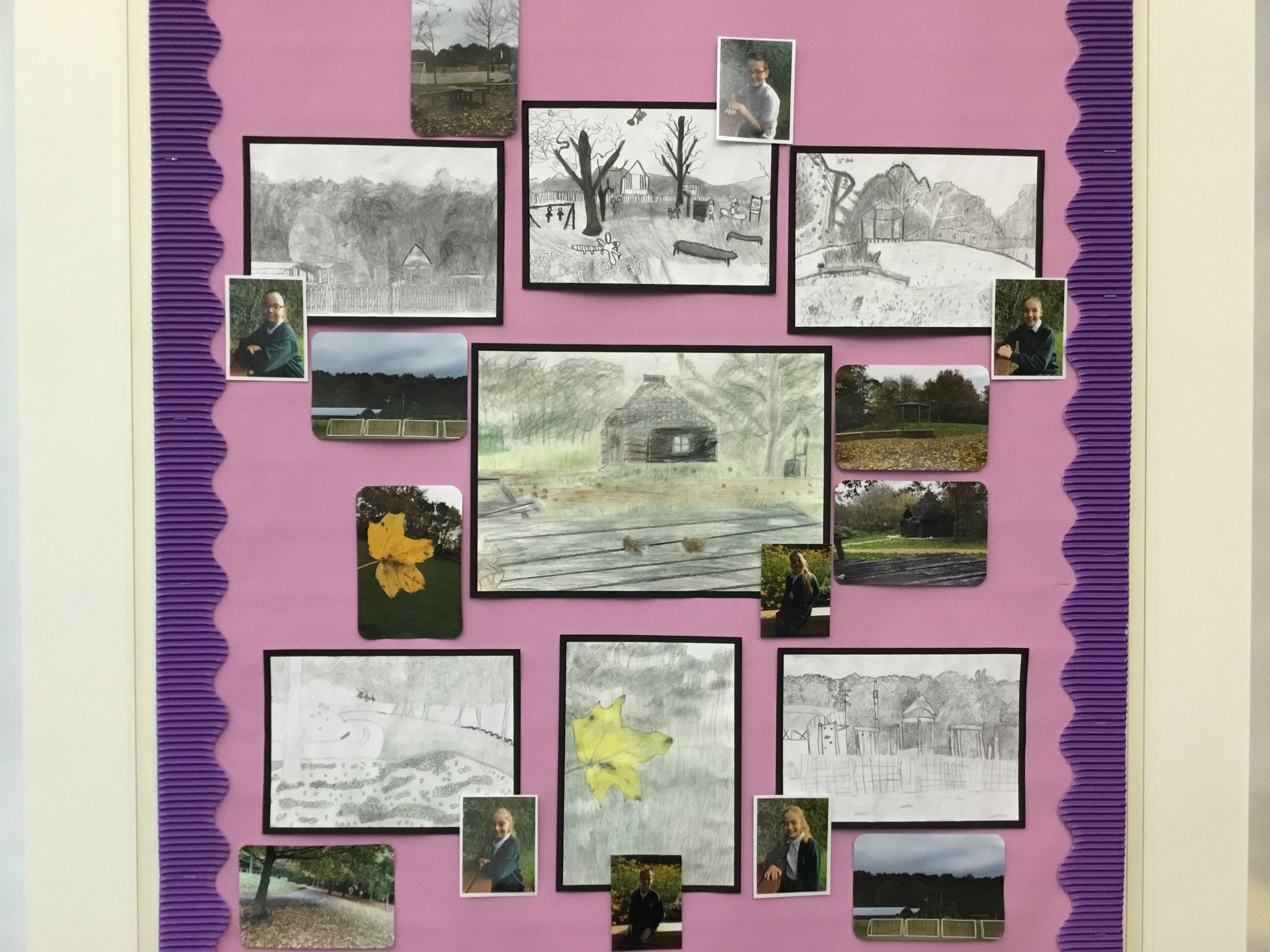 As we approached Christmas, the children learnt about the concept of 'interpretation' in relation to the Nativity. We were joined by Reverend Reader, who helped the children understand Matthew and Luke's versions of the birth of Jesus. He finished by setting them the challenge of bringing in their Christmas cards in the New Year so that we can sort the cards' illustrations into each of the Gospels' versions of the birth.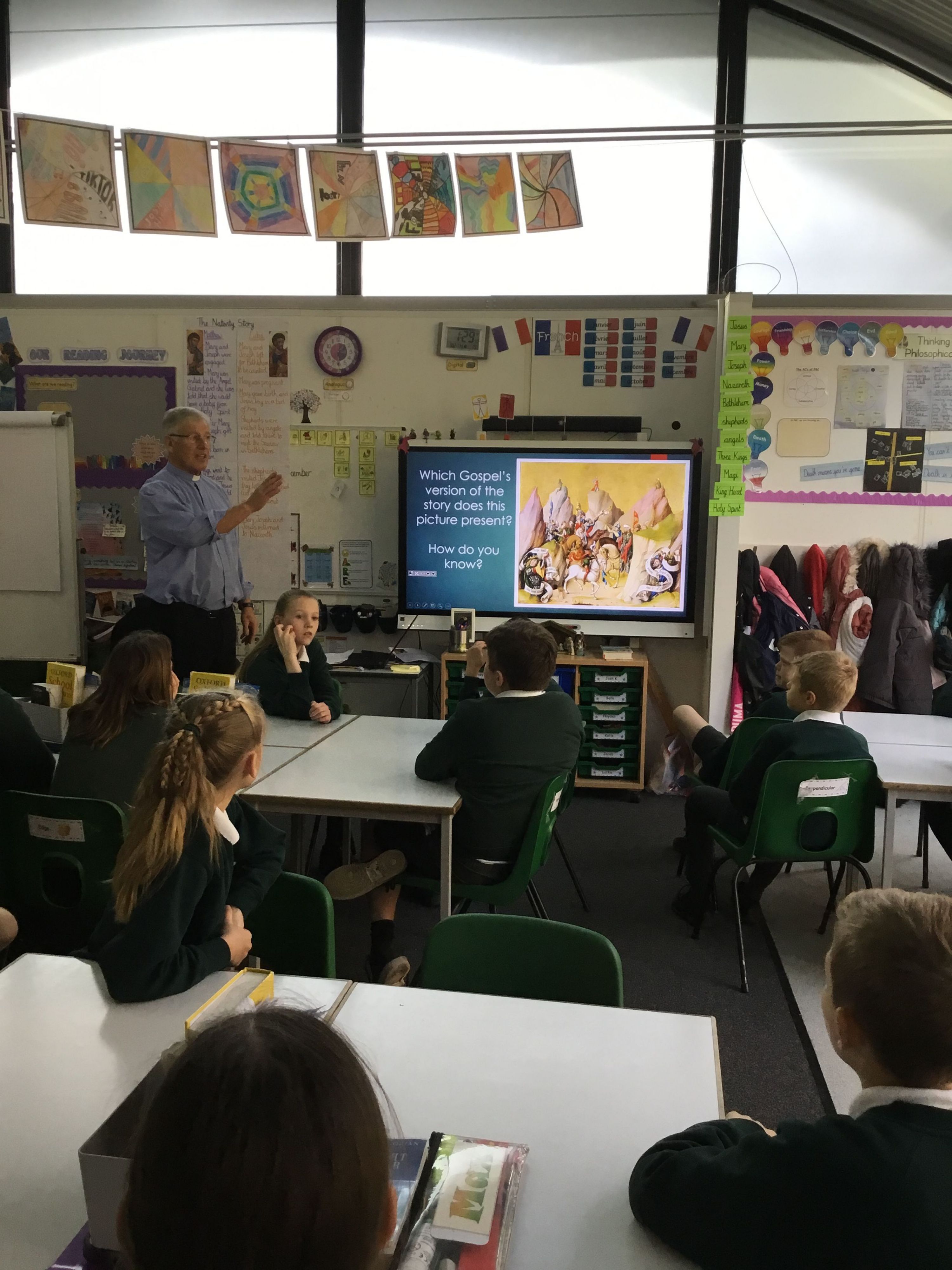 Marchants Hill Residential
Dear Parents and Carers,
Ordinarily, Year 6 would be given the opportunity to take part in a 5-day/4-night residential visit to a local PGL activity centre (Marchant's Hill, Hindhead) during the Summer term after SATs. Due to COVID restrictions, this has not been possible over the last two years. As COVID restrictions have been lifted, we are looking to re-introduce this residential experience back into the Year 6 curriculum for the Summer Term 2022.
Due to availability at Marchant's Hill, we have not been able to secure a 5-day/4-night visit, but we can offer a 3-day/2-night visit instead. We have made a provisional booking for Wednesday 29th June to Friday 1st July 2022. During the residential, the children will experience 8 adventurous daytime activities and 2 evening activities led by PGL Instructors. Marchants Hill is a secure, quality venue for residentials which has a well organised dining facility with a large range of menu options to cater for all tastes. The QI party will be allocated rooms within a block, which includes the QI Staff's accommodation. QI staff provide round the clock supervision. The children stay in rooms with bunkbeds which sleep up to 6 children, each with an en-suite shower and toilet.
Nearer the date of the residential, we will share further details with parents, including the itinerary and kit list.
For more information on Marchants Hill, please visit the PGL website: www.pgl.co.uk
To secure your child a place on the residential, a non-refundable deposit of £30 is required by 1st October. This can be paid for online using School Money (preferred option) or cash or cheque made payable to H.C.C sent into school in a sealed envelope with your child's name on the envelope. The total cost to the parents is £177.95.
If you have any questions about the residential, please direct them to the Year 6 Team via email to Year6@queensinclosure.hants.sch.uk before the 1st October deadline.
Thank you
Kind regards
Mr Caldwell and Mrs Carey
Secondary School Open Evenings 2021
Crookhorn College - Thursday 16th September
We have made the difficult decision this year as the pandemic continues to affect our community, to limit the numbers of people visiting at one time to our Open Evening, to allow enough space for visitors to feel comfortable.
We would appreciate if you can notify Y6 parents who wish to attend the Open Evening on Thursday 16th September that only one parent accompanies their child and that they book a place on Eventbrite on the following link: https://www.eventbrite.co.uk/o/34423526659
The evening has been split into two sessions. The first session will run from 1745 to 1900hr and the second session from 1915 to 2030hr.
Purbrook Park - Wednesday 22nd September
Applying for a Year 7 Place at Secondary School