Medical
Coronavirus
IMPORTANT: If your child attending QI has any symptoms consistent with the coronavirus, your child must stay at home. These are:
high temperature
new continuous cough (coughing a lot for over an hour, or three or more coughing episodes in 24 hours)
loss of, or change in, sense of smell or taste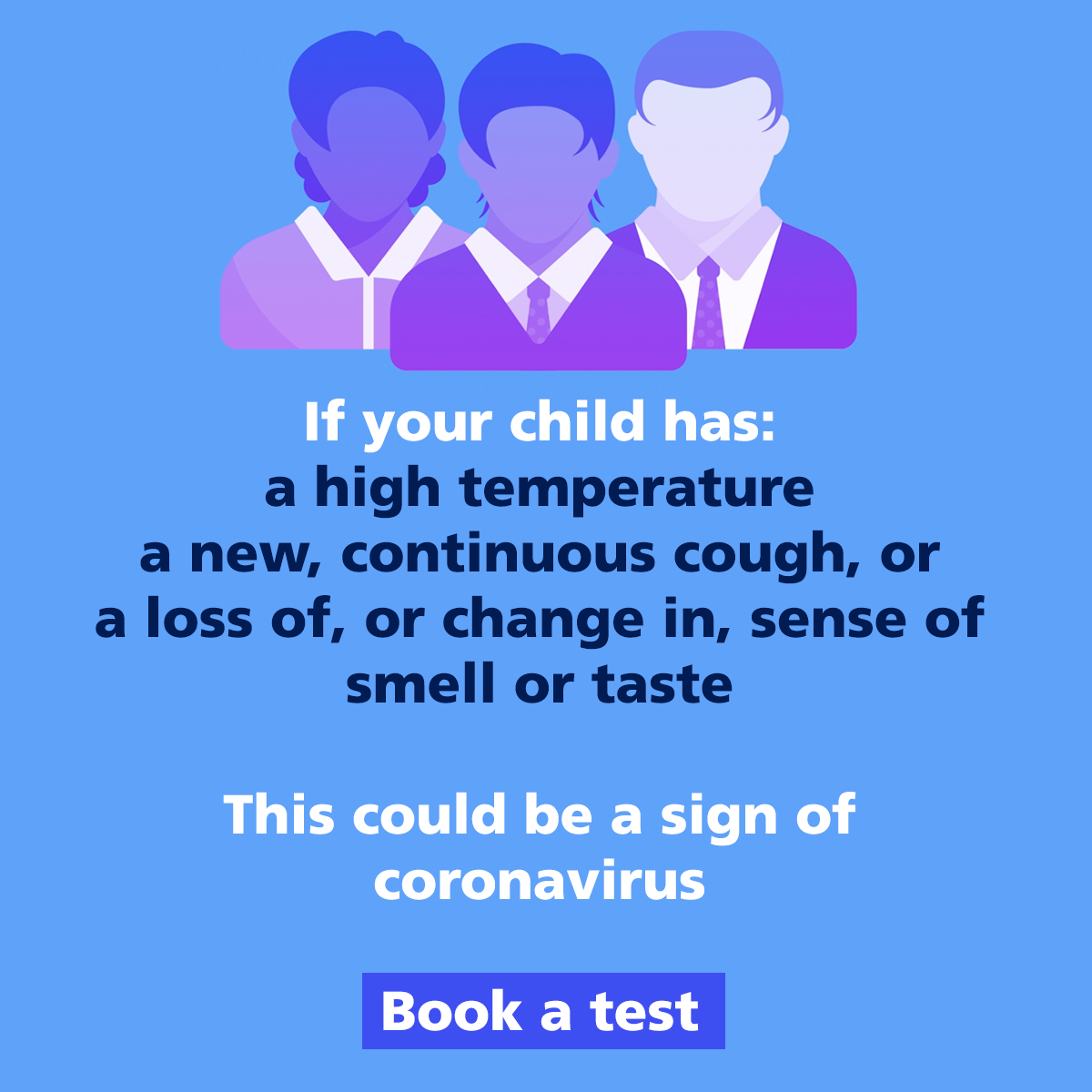 Please telephone us (023 92 268067) to report the presence of possible coronavirus symptoms in your household. If you are able to have your child tested, you will need to tell us the result of that test.
If any child or adult presents at school with possible coronavirus symptoms, they will be sent home.
If your child is ill or injured during the school day
One of our first aid trained staff will assess any child who feels unwell or sustains an injury during the school day.
We will telephone you if we feel that your child should be at home or needs medical attention. It is therefore very important that we are informed of any changes to contact telephone numbers.
In the unlikely event that we should need to call an ambulance for your child, we will attempt to contact you immediately. If unsuccessful, we will accompany your child to hospital and maintain every effort to contact you.
If your child needs medication during school hours
DURING COVID, we ask that parents give any necessary medicine to their child(ren) BEFORE school. We are currently only able to administer medicine if it is urgent.
Should your child need medication during school hours, please complete an Administration of Medicines Consent Form, available from the office or to download:
Administration of Medicines Consent Form
Please note that we are unable to give Ibuprofen unless it has been prescribed by your GP. Medicines are administered daily at 11am. Inhalers are kept in classrooms and must be clearly marked with the child's name. All other medicines must be handed to the school office for safekeeping.
School Nursing Service
The 0-19 public health nursing contract in Hampshire is currently held by the Southern Health NHS Foundation Trust (SHFT).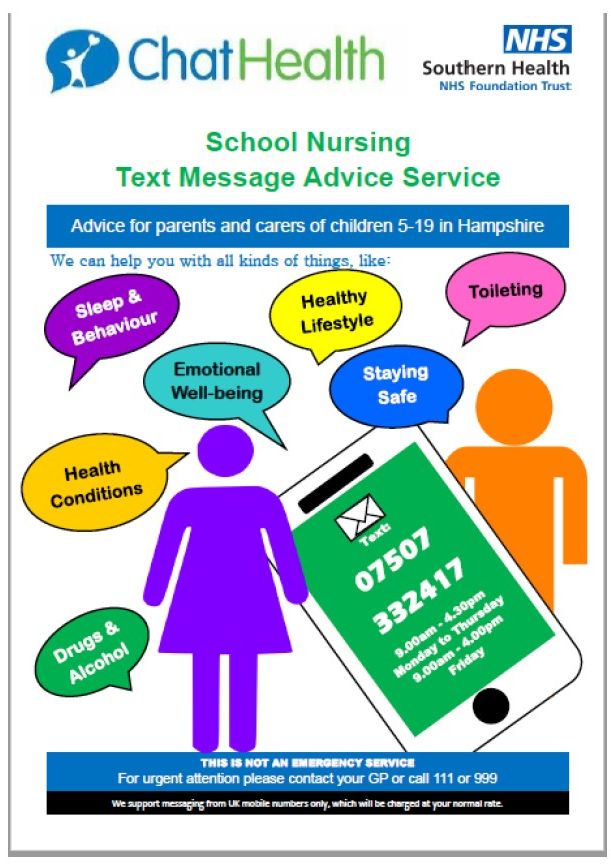 Vision Screening: The school nursing team will supply the school with a new parent letter and vision consent form for parents and carers of Year F children, prior to vision screening.
Hearing Screening: This is no longer part of the school entry assessment. Parents with any concerns are advised to access online guidance for information on what to look out for and when to see their GP:
http://www.nhs.uk/conditions/hearing-loss/symptoms/
National Child Measurement Programme (NCMP): This programme involving children in Year F and Year 6 is currently delayed.
ChatHealth 5-19 is a text message advice line for parents of school-aged children in Hampshire. The service operates through a dedicated number - 07507 332417 - Monday to Thursday 9am - 4:30pm, and Friday 9am - 4pm.