Learning from Home during School Closure
These were made using handprints by the children who are being looked after at school: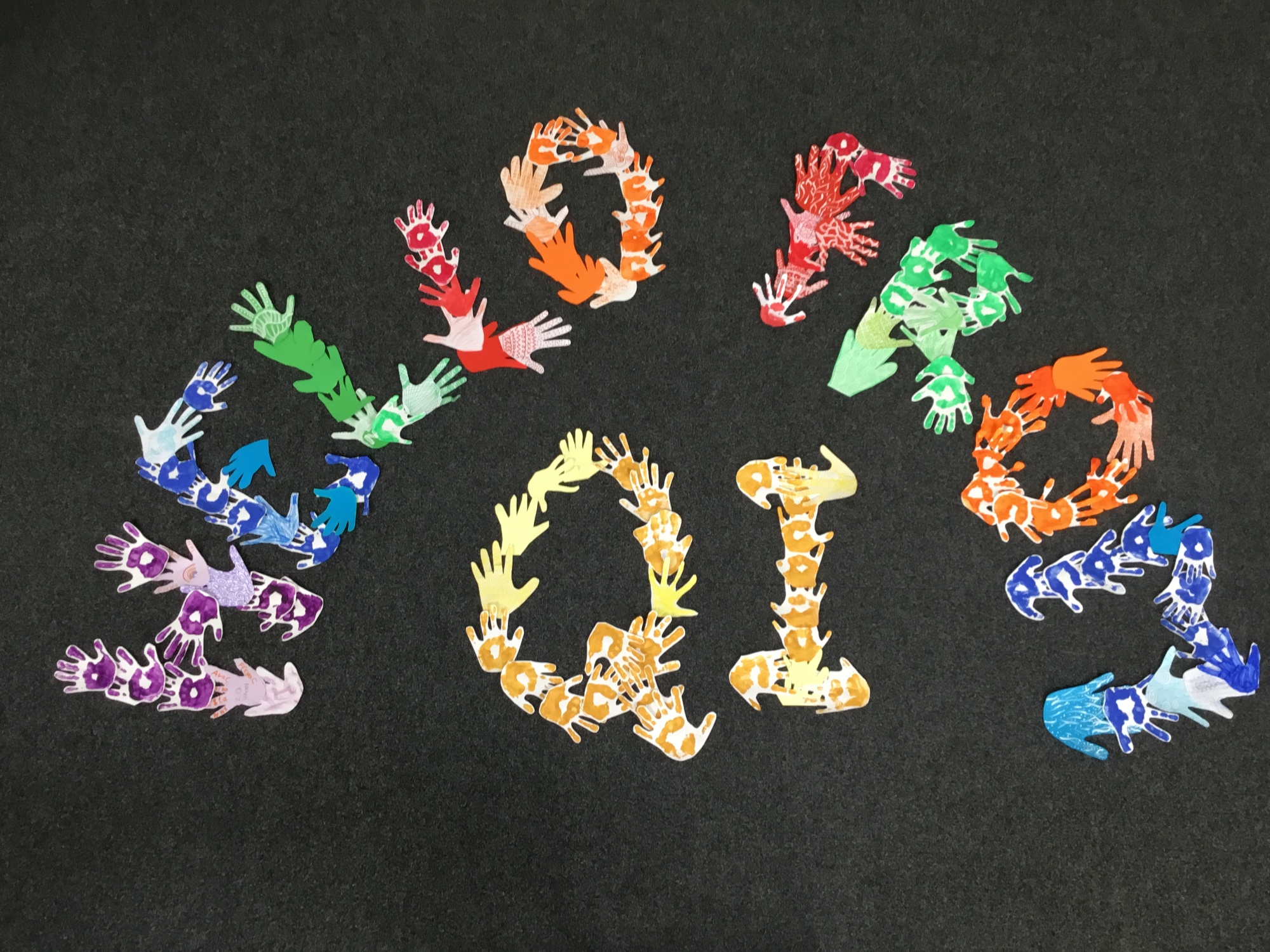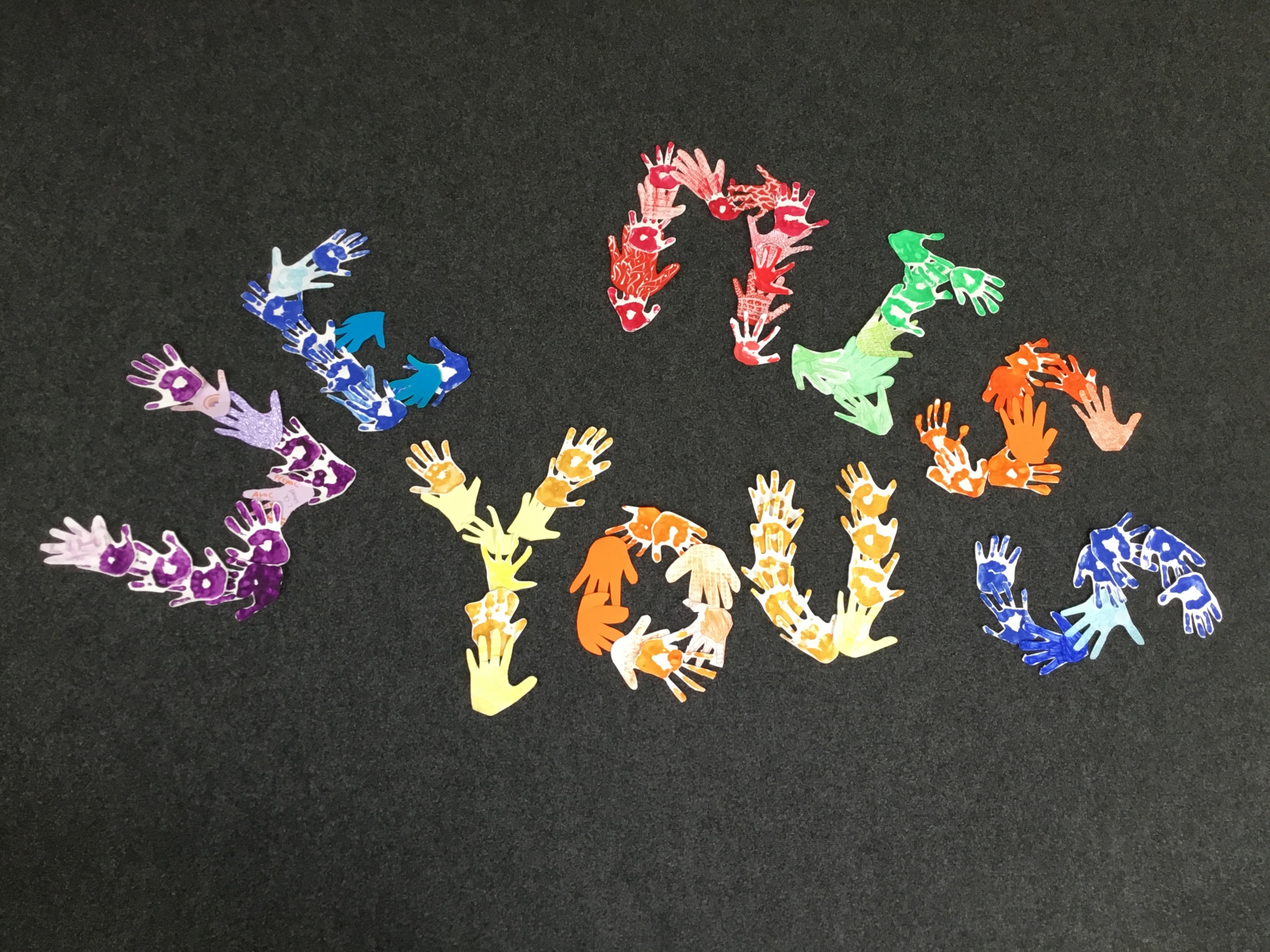 Message from Mrs Allen
Welcome to our new 'Learning from Home' page.
We have tried to provide you with a range of activities that will help your child continue their learning journey while they are at home.
The overview for each year group describes a range of tasks and activities that can be completed at home for mathematics, English, their current theme and some creative ideas. The children have exercise books and their current Home Learning books to record their responses in.
We hope you understand that we cannot reproduce materials which would be equivalent to their lessons in school, but the practice suggestions and tasks that we have provided are all relevant to your child's year group and will help with maintaining their skills and knowledge. Each year group has activity ideas in their section, so if your child's report indicated that they are performing within the year or two below, then please feel free to access material for younger year groups.
We will upload the answers to reading comprehension exercises and maths problems on Friday so that the children can see how successful they have been. We always encourage children to reflect on any incorrect answers to see if they can work out where they went wrong and how they could improve next time. This will help them to learn from their mistakes.
We appreciate how challenging the coming weeks may be, with parents adopting the role of 'teacher', but strongly advise that you use the timetable template we have provided to maintain a routine; this will make it easier for both you and your child. If you can, please try to avoid 'rewarding' your child for doing what you expect of them. They are not used to rewards at school and so do not need them to be motivated to do educational activities. Instead, value what they try to do, point out what they have tried hard at and thank them for their efforts and compliance.
Then just remind them how much you love them (even we do that sometimes!).
We will endeavour to send you more guidance on this in order to support the consistency between home and school and to make it easier for when they return to QI.
All the learning that you do at home will further develop your child's knowledge and understanding and help to maintain their skills. Creating and playing 'schools' will also help to manage the children's anxieties and provide you with a structure that may make this whole situation a little bit easier.
Year F
Spring Term
Summer Term 1
Summer Term 2
Year 1
Spring Term
Summer Term 1
Summer Term 2
Year 2
Spring Term
Summer Term 1
Summer Term 2
Year 3
Spring Term
Summer Term 1
Summer Term 2
Year 4
Spring Term
Summer Term 1
Summer Term 2
Year 5
Spring Term
Summer Term 1
Summer Term 2
Year 6
Spring Term
Summer Term 1
Summer Term 2
Choir
March Update
The children who attend choir rehearsals have asked me to jot down a list of the songs we are learning so that they can practice them at home:
All That Jazz - from the musical Chicago
Wherever I go - Miley Cyrus
Hey Jude - The Beatles
Lady Madonna - The Beatles
Food Glorious Food - from the musical Oliver
In the future, we will be learning:
Don't stop me now - Queen
Chasing Cars - Snow Patrol
Its hard Knock Life - from the musical Annie
On My Way - from the film 'Brother Bear'
Waterloo - Abba
I hope this keeps everyone's spirits up. If you need something to get you moving in the morning, I can recommend 'You cant stop the beat' from the musical 'Hairspray'- it's a huge favourite in the Emery household!
April Updates
1) Songs/Shows we would recommend are:-
Popular and Defying Gravity - Wicked
Seasons of Love - Rent (the rest of the show is more for grown ups)
What I did for love and One - A Chorus Line
Pumping Iron and Rolling Stock - Starlight Express
The last thing we would like to share is a link to The Show Must Go On on YouTube, which is streaming live Andrew Lloyd Webber Shows.
2)This week, you might like to listen to this beautiful song from Ellie Goulding:
https://m.youtube.com/watch?v=btSDddn1Vew
You might also like this song that a group of artists recorded recently for The Big Night In. It is a Foo Fighters Song originally, but has been brilliantly rearranged. Here it is:
https://m.youtube.com/watch?v=7GElP4YdrBE
Also, thinking about recycling, and ways to help our world:
https://m.youtube.com/watch?v=jMrDARMDshs
May Update
We have been in lockdown for six weeks now and it seems that music is keeping the world going - from playing pots and pans on Thursdays during the Clap for NHS Carers to charity songs, raising funds for those in need. With this in mind, the next group of songs are rainbow-themed:
Rainbow connection (Tori Kelly with Kermit the Frog)
https://m.youtube.com/watch?v=ANHRk9tjFF0
Sunshine Lollipops (sung by Lesley Gore and featured in the film 'Cloudy with a Chance of Meatballs')
https://m.youtube.com/watch?v=atY7ymXAcRQ
Somewhere over the rainbow (Eva Cassidy)
https://m.youtube.com/watch?v=2rd8VktT8xY
Look to the rainbow (from an old film called Finians Rainbow)