Comic Relief - Craft Sale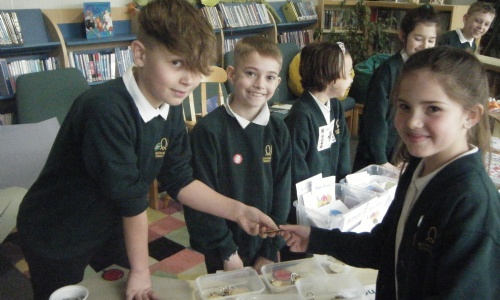 Our Craft Sale raised £203.50
Year 5 and Year 6 Craft Sale for Comic Relief
It is great to be able to raise money for charities in a variety of ways, and this year, after the idea was suggested by one of our School Councillors, we decided to make and sell crafts.
In their own lunch break times and at home, children made a variety of items – wooden red nose themed keyrings, paper folded hearts and fortune tellers, woollen pompoms, bookmarks, and bracelets from loom bands, threads, beads or finger knitting. Other children used their art skills, which we turned into bookmarks, cards and art sheets or their computer skills to produce a joke book and a puzzle book.
Then, we set up shop and sold the crafts to children in Year 5 and Year 6.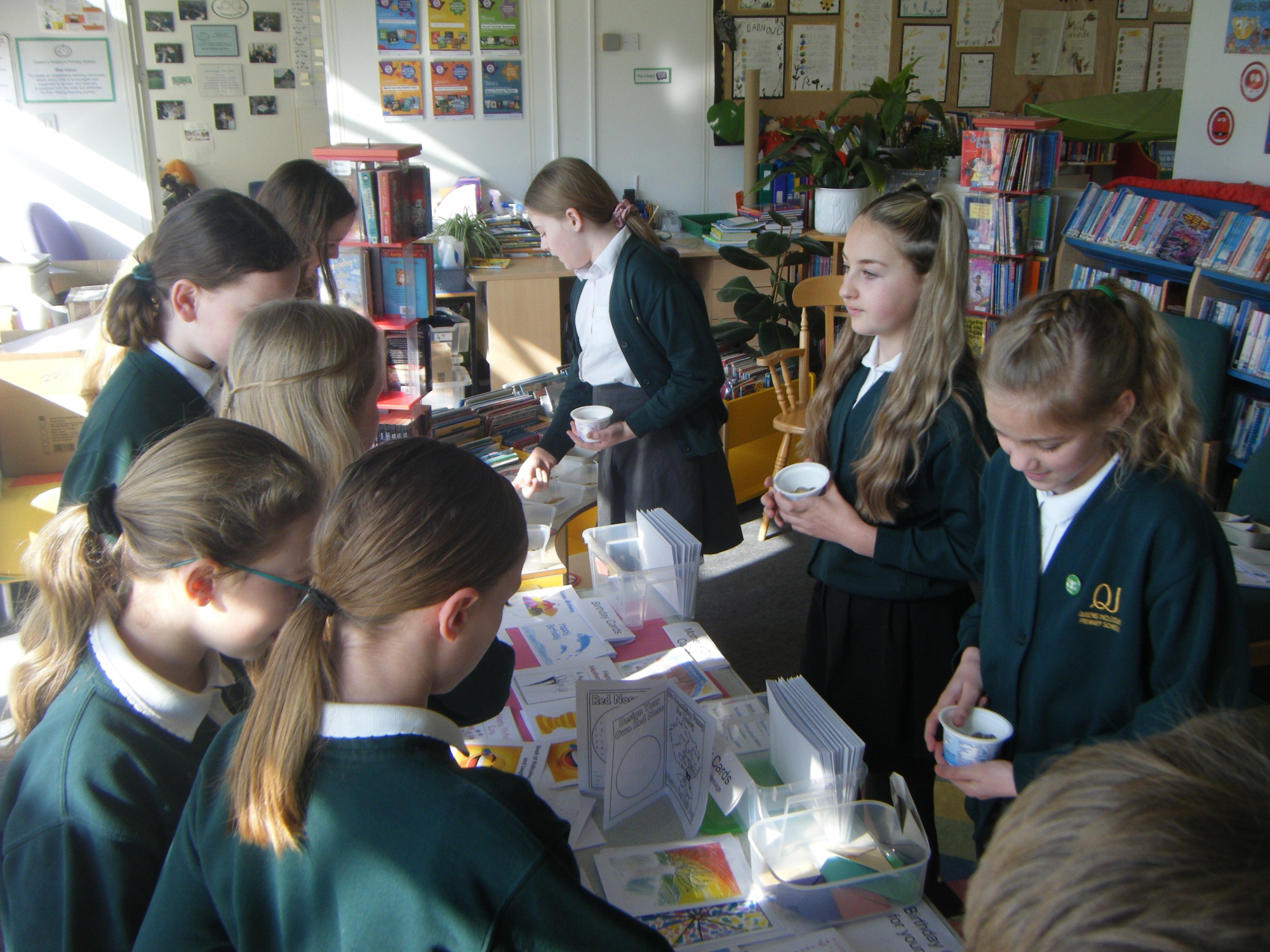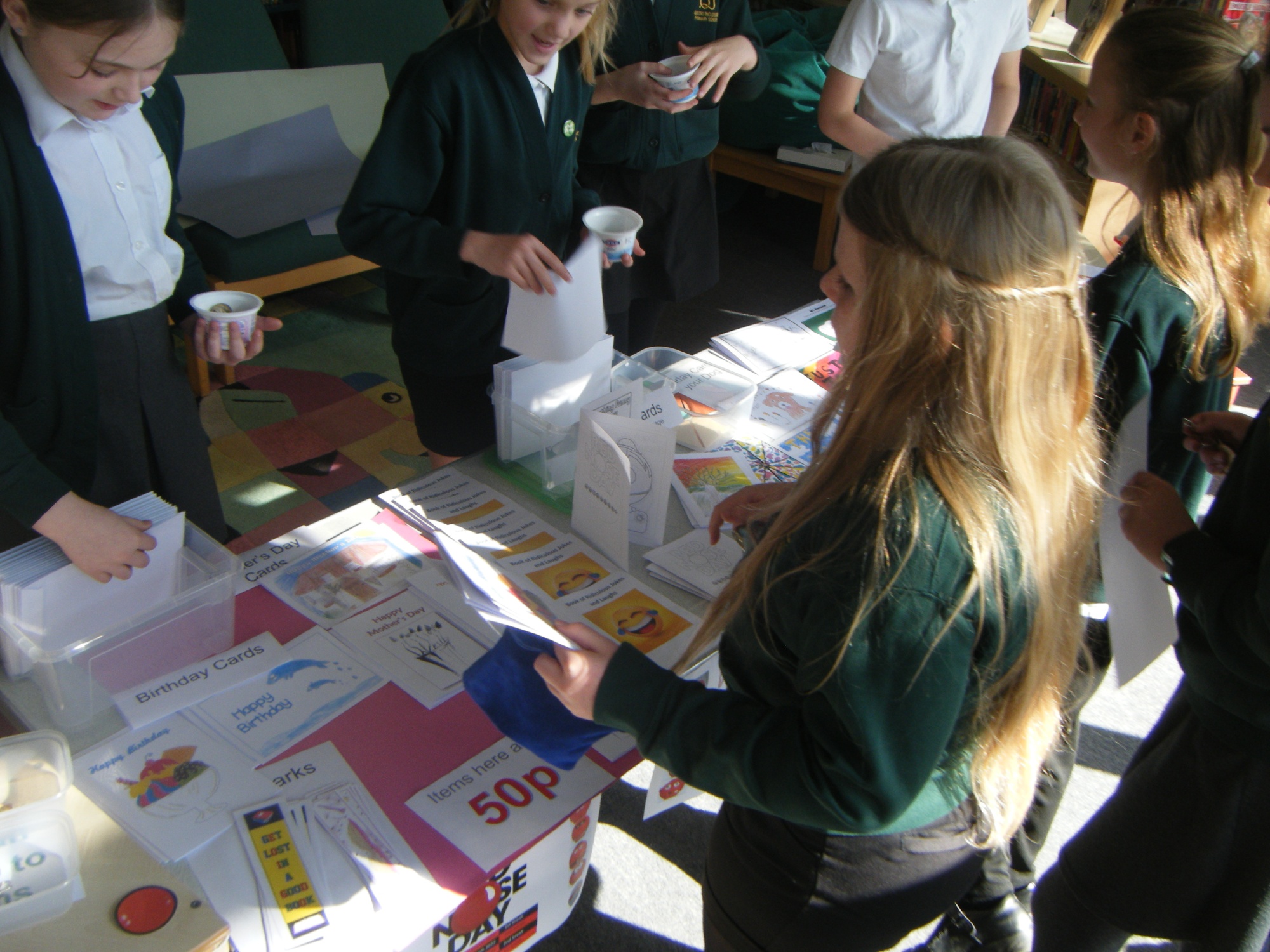 A massive thank you to all the children (and parents) who supported the making, the resourcing and the buying of our crafts.